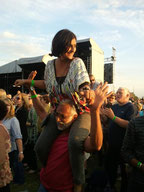 What are you preconceived ideas about life in your 60s?
I guess I always pictured myself on a Cruise or on a deckchair in a Sandals Resort after spending a life relentlessly working and raising offspring.
Other than the fact I can barely plan past tomorrow and not even my Dad has hit his sixties yet, you can see why my imagination had not yet hit over drive on this subject. And to be fair I was too wrapped up in my twenty something lifestyle of floating around the world to have any plans to change these ideas.
But then your path crosses with a couple nearly 40 years your senior that are living their life more spontaneously, with more positivity than you could even claim as a 25 year old with a life of travelling ahead.
Davinder and Baljinder's Kellay have not only taken my ideas of the 65 year old me and shred them into pieces, they have replaced them with a new found hunger and excitement on reaching 'the best years of your life' and I guarantee once you finish reading this article you will either be tearing up your SAGA ticket or heading down to your local NorthFace store to purchase your round the world backpack.
' My surname means Loner in Indian' Davinder explained. Which I couldn't help finding to be wildly inaccurate as she sat next to her husband of 34 years, explaining how they had travelled more countries than they had lived years on earth.
We are sat in a homemade cabin in Otavalo, Ecuador, surrounded by the glow of a wood burning fire and 12 other people from 5 different countries.
'I phoned him and I said If you want to get married, then you better just ask me'
'I hadn't phoned her back after our first date as I wanted to see if anyone better would come along' Baljinder's joked.
After both being born in Africa in 1951 by the late 1960s as independence had been given to Africa, coincidentally they had both moved to India, a voyage which took 7 days by boat.
They explain individually that this was the time in their lives they both first got the hunger for travelling.
Another change in direction saw them both, still without knowing each other move to the UK where they eventually crossed paths and entered into an arranged marriage at the age of 27.
After a few years together visiting places such as Morocco and Germany, Davinder feel pregnant with her first child and had 3 more during a span of 10 years. When her youngest daughter was just 3 years old the whole family caught the travelling bug, and up until this day, they have found no know cure.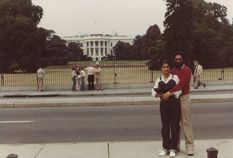 'In 1996 we took on East America by road with a 3 year old and 3 other kids under 10 years old in tow. We've never looked back since'
'With the kids we would usually travel by mini van, camping and cooking our own foods. I think this is why they don't wish for commercial things now and have no demand or comfort problems'
'By the time my youngest was 10 she had nearly travelled the world, and when her 18 year old brother suggested she (and her 2 siblings)should visit him on his backpacking trip to Brazil we thought why not?'
'Travel had opened up our minds and we trusted our children, so we let her go with them for a 3 week exploration'
'Our eldest son would phone us and tell us stories of how locals would bend over backwards to help them, and how much fun they were having'
'So we decided to go to Egypt while the kids were away, and we all spent Christmas in a different country'
'Friends and family would say we were crazy for allowing it, but we have learnt its only your personal opinion that counts'
As we chat more on how liberating I find it that they give their kids that freedom, I wonder how it is to travel without the kids now they are grown up and have their own lives.
'This is actually the first trip where we have completely left our kids alone, our youngest is 20 and has her own business so she is more than capable of looking after herself, although I think she's beginning to miss homemade dinners'
'When we left for this 3 month trip I was a little nervous to leave them, but they encouraged us just like we did them'
'They said Go for it, your doing the right thing, don't worry about us'
At this point she casually added in they hadn't purchased a return ticket. And when are they going home?
'Well I say 3 weeks, but he says never'
'But anyway we did it, and here we are now. I always wanted to go to Brazil'
'She was just jealous that I had already been without her' Baljinder's adds
There relationship was infectious,Baljinder's loved to joke and Davinder loved to talk. As Bajinder would tire from the story's he had been hearing for years he would leave the table and offer out foot massages or yoga tips. At one point during the interview he was upside down on his head continuing to chat away to his new found fan club of travellers.
We started of in Italy taking a cruise to Brazil, as it was a last minute deal and turned out to be quite cheap. Once we had got to Rio however, we had no plans. As we had previously been to Argentina and Chile so we decided to head to Bolivia next'
Having been to Bolivia myself, and finding it a rather un inviting place, I wondered what a older travellers take was on the tourist hating country.
' We loved it. Everyone was so friendly'
Note to self: Find the great it everything
' We ended up staying for Christmas. We made friends in the hostel and went out for a traditional Bolivian meal and watched as kids play with their new toys'
As she carried on telling me about their Christmas in Bolivia I couldn't help but linger on the sentence 'we made friends in the hostel' cue preconceived ideas take two. Older people didn't stay in hostels did they?
'We always stay in hostels. Why not? We meet so many great people there and they are a lot cheaper than hotels'
Obviously I knew this, but it was so refreshing to hear even a 63 year old couple had no qualms with bunk beds and plugs full of hairs.
From Bolivia they border hopped to Peru and explained how they chose to walk down from Machu Pichu, one of the wonders of the world, and ditch the easier option of getting the train.
'People would stop us along the way to chat, I think they were surprised to see an older couple trekking the Inca trail, but it was a breeze for us'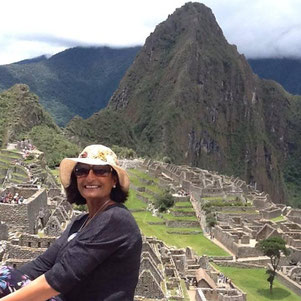 So how do travellers act when they met a 63 year old backpacking couple? And how is it to be part of the new generation of older travellers?
'We actually haven't meet than many travellers our age. We might met a couple on their holidays,but never anyone staying for longer than a week'
Ok so maybe this new generation hasn't hit South American shores yet?
' We've never received any negativity, only encouragement, we have meet so many great people, and most of them in hostels'
'Our friends say they wish they could come with us, but they always end up booking there annual holiday and spending what we do on our whole trip. We would rather take 5 little trips a year than one big one'
I started to list down all the countries that they had travelled but my pen couldn't keep up. They just kept coming. From one of the most dangerous countries in the world El Salvador to a place in the Caribbean I couldn't even spell (cara cow?) Surly there was little left to explore.
               'Can you believe I've never been to South East Asia?'
Usually I wouldn't believe that, as everyone's been to Bangkok right?but coming from the Kellays, I knew they had much less touristy destinations on the horizon.
               'I want to go to Alaska next. And Cape town.'
    ' Also I want to sky dive. I asked for it for my 60th birthday instead of a big party but my kids wouldn't let me'
This doesn't surprise me. She had just shown us pictures of them zip lining through the Cloud Forest in Ecuador and Rock climbing with ease, so Sky Diving seemed like the obvious next adventure.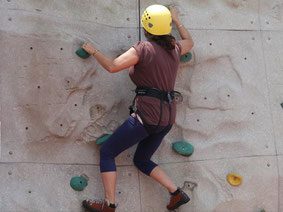 Making their list of favourite places were Pearl Harbour in Hawaii, the Yellowstone stone park in California and the milky way of Zanzibar.. But then a thought popped into my head. Had they ever regretted any of there decisions? Letting there daughter backpack around Brazil at 10 years old? Missing their daughters Graduation? Or even just the amount they must have spent chasing their dreams.
'Travelling?? NO WAY. This is our passion, we are going to keep going forever'
I thought as much.
Now I longed for their wisdom, I wanted to know their secrets.
'Never miss out on anything, you never know if you'll ever go back. Have a budget but scrap it when you find that once in a lifetime opportunity. Be thrifty and be prepared. Remember comfort is relative, and always give your email to EVERYONE, you never know what opportunity will come your way'
As the fire is engulfing its last log, and bajinder is now reading someone's palm, I imagine myself at 63, and now I see a whole different story. I see myself at a table like we are now,with people from each corner of the globe, telling MY story and inspiring other to live out their dreams, just like Baljinder's and Davinder have done to me today.