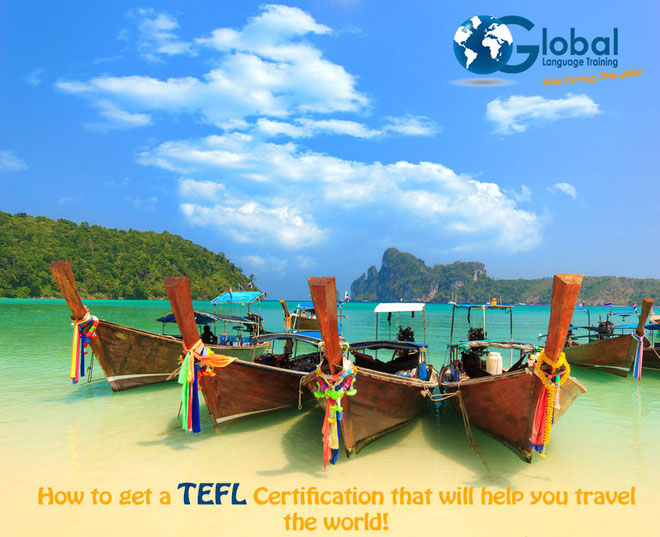 Recently I passed my TEFL exam. It was a long time coming. I originally discovered TEFL about 3 years ago, and purchased a course through Groupon.
On the same day, I also bought a plane ticket to America for 4 months.
So needless to say I didn't use it (Luckily I got a refund)
When I came to South America and started my first volunteering teaching job in Taltal Chile I realised not only did I enjoy it but I would actually like to do it as a job.
So decision made, I would buy the TEFL course again.
(Teaching English as a Foreign Language- basically being an English teacher worldwide)
For those of you that don't know having a TEFL certificate allows you to work abroad in non English speaking countries as an English teacher. You don't need a degree to do the course and jobs are easy to find abroad as the demand for teachers is always high.
If only it was as simple as that. I spent HOURS researching online trying to find the best deal.
There was so many courses to choose from, with so many different certificates and price ranges. (I saw a course for $8000)
So how did I choose?
1.
Firstly I trawled through forums, blogs and websites seeing what level certificate was required to be considered for most TEFL Jobs.
I eventually found out that the minimum requirement for most organisation was a 120-hour course.
(There is so much confusing information online which is why I'm not providing any links at this point. My advice would be not to read too many articles.)
2.
Then I went about looking for some affordable online courses.
I didn't look at classroom training for two reasons: firstly, because I thought it would be way more expensive and secondly, because having taught before, I didn't think I needed it.  If you haven't had any teaching experience before though, I do think having a teacher in front of you is a great resource.
3.
Is it too good to be true?
Prices range from $80- Thousands.
After much comparing the more expensive ones were usually because they included extras that I didn't think I needed.
This was just a personal decision as I felt that my experience teaching had already taught me so much.
So I choose to purchase one of the lower price range courses.
4.
I chose Global TEFL.
Honestly, because overall, they worked out as the cheapest and accredited. ( courses start from 59 GBP-keep reading to find out how you can save more) Whilst the Groupon course may have cost less initially, realistically I wouldn't have been able to find a teaching job – and certainly not one that would have been paid – with it.  However, with Global TEFL, because their course is so well-known amongst employers, I knew that I was guaranteed to get a job. They have a job placement department with loads of jobs for you to choose from.  
Much cheaper than a CELTA which costs 1,350GBP and to be honest, you don't need a CELTA. They are both equivalents. So for me, it was perfect!  I had a look at the reviews on the website which were all really good, and I spoke to an advisor who was very friendly, and I booked onto the course.
What did I think of Global TEFL and the TEFL course?
It was well worth the money – an online course can sound boring, but there were videos to watch and quizzes to do, so it was as interactive as it could be.  There were two assignments that needed to be submitted to a tutor, a real life person – it was challenging but fun at the same time!  The tutor feedback was useful too, and very quick!  
Just a note: there was a time restriction of 6 months to complete the course, but it can easily be completed in less time than that, and you can always extend if you need to. They also have weekend TEFL courses and internships as well.
My body gave a sigh of relief when I got the result that I had passed: my PDF certificate could be downloaded straight away, and I got another badge on my eResume for employers to see!  Two weeks later, I got my physical certificate in the post. (well my Dad did, I was still in Peru)
Job Placement is obviously really important once you complete the course (because that's why you're doing it right? To get a job) and they fulfilled their promise. They have a jobs department with contacts and alliances all over the world to help you find the best job possible.     (There are a lot of job recruiters out there that you need to stay away from.)  
•••• 
Have you worked as an English teacher with your TEFL course?
YES! I have worked in Chile as an English teacher and also in Ecuador. I found the jobs super easy to get as I had the knowledge and confidence gained from my Global TEFL course!!
And yes, you to will find a job- as I said before they have a whole department committed to helping you find the right job for you! (click here to go see jobs available worldwide right now)
I think it is a great qualification to have in the background (if you don't plan to lose it straight away) as if you ever need to get work and earn money when you travel it is the easiest job you can get, and all you need to spend is a few quid to get the course. No brainier really.
 ••••
The lovely people over at Global TEFL are offering all my readers a whopping 50% off online TEFL/TEYL/Grammar courses! 
Go to their website www.globaltefl.uk.com
Go to Courses and Fees, then click on Online Courses.
Select a course and click Book Now.
Tick the Voucher Redemption option and select a payment method (PayPal or Credit/Debit Card)
YOUR 50% OFF IS ADDED AUTOMATICALLY 
Once the registration is complete, accept the Terms and Conditions and Proceed to Checkout.
Make payment and then access the course with login details created in registration
Already have your TEFL? Time to find the perfect TEFL job.. click here for teaching jobs around the world available RIGHT NOW!!
---
50% off online courses here:

---
Have you done your TEFL? Did you find it as hard as me to get any sense online? Comment below....
---
---
Like this post? Check out some similar....
---
---