I'm a little bit in love with this country, I've been here for 2 months now and quite frankly I'd stay here for life!
But I'm confused? Id barely heard its named mentioned before I came to South America? Why don't people know about Ecuador, haven't they heard how cheap the beer is or how big the smiles are here?
The word needs to be spread, Ecuador is the world's best kept hidden secret and let me tell you my reasons why:
1. It's the world's most bio-diverse country. FACT.
The Amazon Rainforest, The Galapagos Islands, The Andes Mountains and the coast, also know as the 4 world's of Ecuador. The sheer thought of the diversity blows my mind. Last week I was hiding from tarantula in the Amazon and 2 days later I was chilling with blue footed boobies on the Pacific coast!?
Each 'world' offers a different climate, different sites and different wildlife, which leads us swiftly on to my next reasons.
2. The Wildlife.
Tropical butterflies land on your nose in the Amazon, blue Whales dive with Dolphins along the coast and humming birds wink at you while you walk through the cloud forest, and that's all without really opening your eyes. Open them wider and dive the deep ocean bumping into giant turtles and clown fish on your way down too dance the waves with Manta rays.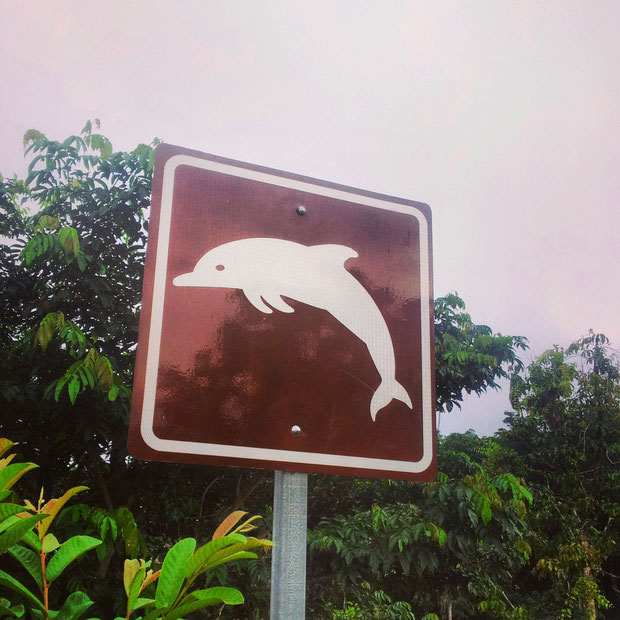 4. The Galapagos islands.
Darwin created his theory of evolution here, David Attenborough regards it as one of his favourite places on the planet and lonesome George the world's rarest creature lived and died here aged 100.
Out of your budget. Ohhh don't you worry, Ecuador won't disappoint. 'Poor man's Galapagos' is only an hour boat ride from the west coast and boasts the same wildlife species as the Galapagos in the right season. And all for a fraction of the price.
You are doing us proud so far Ecuador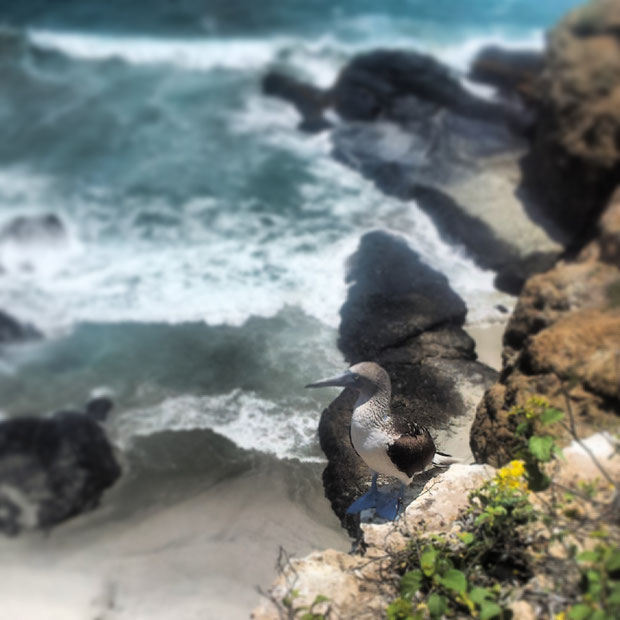 5. Extreme adventure is plentiful and encouraged.
Fancy pushing your limits? Stepping out your comfort zone? You've found the right place. Bungjy jumping, white water rafting, piranha fishing, zip lining, jungle trekking, deep sea diving and swimming in the Amazon river, all for within a day's budget too.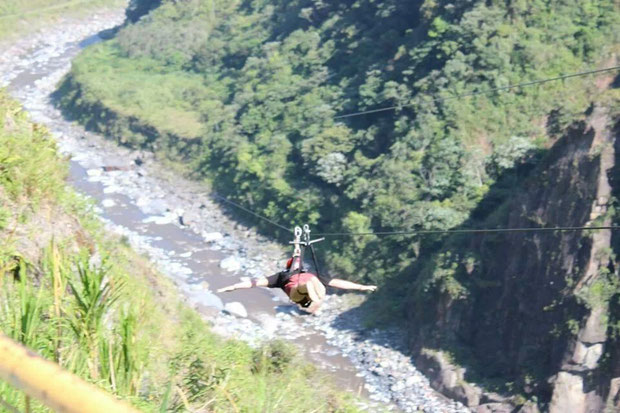 6. Food
Cheap as chips. Homemade chips at that.
A mango costs less than a newspaper and and bag of Avocados less than a chocolate bar. No need to go out to the restaurants then?
Or you could, and enjoy a huge plate of Prawns with grilled banana and a drink for $3. Maybe make that two?
Oh and maybe you could try Ecuador's local delicacy, roasted guinea pig?
My recommendation? Everything. OK that's too vague. Check out my top 5 Ecuadorian food at the end of this article.
7. BEER.
The same price as a bottle of water.
Large bottle $1.
Enough said.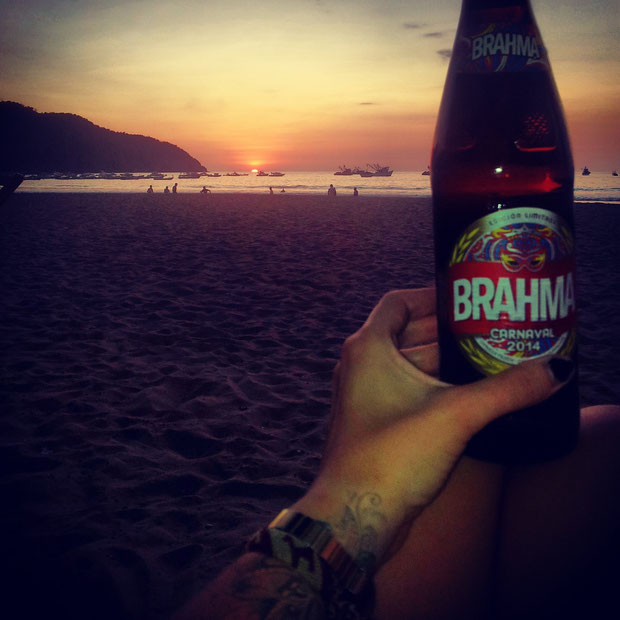 8. People
The locals love their country more than the tourists, their patriotism shines out from the smiles they wear to the country's symbol embellished on there clothes.
Need directions? You'll get them along with 10 other recommendations of where to visit, where to stay and what to eat. They'll even give you the number of all their family members you can call in on along the way.
Generosity is at its purest here. No alternative motive.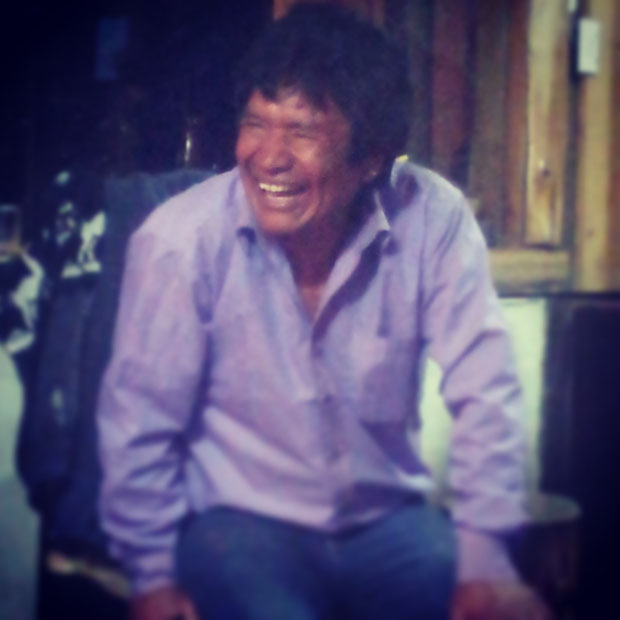 9. The climate.
Sunshine 365 days a year.
Situated on the Equator.
The sunshine capital of the world.
(OK this doesn't include the RAINforest, but we can excuse that)
10. Off the beaten path, a road not yet paved.
Free from mass tourism, free from corporate takeover, free from troubles. Ecuador is still a secret travel spot for those in the know, and as much as I would love to keep this slice of paradise to myself, it really has to be seen to be believed. So book a ticket, pack your snorkel and discover the 4 world's of Ecuador.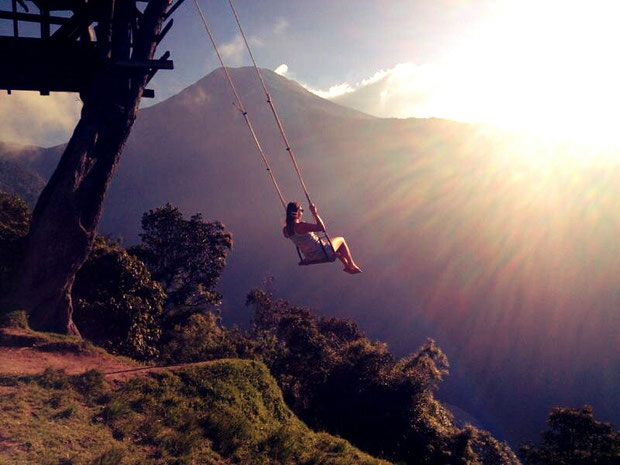 ---
Please tell me you share my love for Ecuador too?? have you been?want to go? let me know
---
---
Like this blog? Check out related posts
---
Travel the world, earn money and make a difference, become an English Teacher:

---