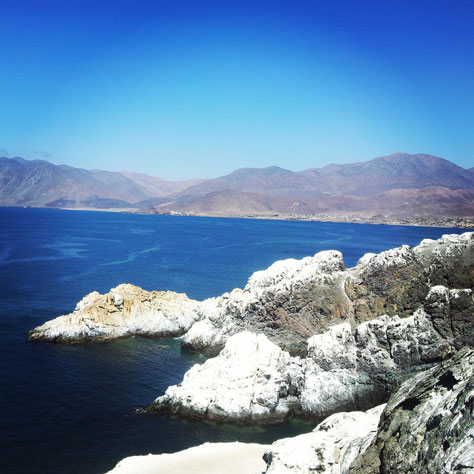 Chile had been very good too us so far, colour run, couchsurfing, pisco sours and even new tattoos.
However now it was time to give back, help a community,make a difference, now was time to volunteer as English teachers.
Oh wait, how do we do that? We have no experience, no qualifications, I could even go as far as saying I'm not the biggest fan of kids.
But this is what travelling is about eh, stepping out your comfort zone, trying new things, and TalTal defiantly delivered on that.
Taltal inhabits just 19,000 residents, and flows along quietly on the Pacific coast, 5 hours north of Antofagasta. Nestled in between a gap in the hills of the world's driest desert, the Atacama, news is little,but spirits are high. The town is fairly developed from a high in fish farming in the late 1800s but it slowed to a stand still soon after, and the money was taken out. Currently is it a relatively poor town, but the mines near by crank up the wealth of some of its locals.
As soon as we stepped off the 16 hour long distance bus,our hearts warmed to this quaint little town. The trees and flowers miraculously blossoming (considering we were in a desert ) and the slow pace captured our souls.
A quick email before we left Santiago told our new boss Hector that we would arrive at 10am, as if he could telepathically tell we had arrived early he meet us at 9am.
Realising only a few hours later, it was not his mind reading skills,more that of small town syndrome gossip
'The Gringos have arrived'
Expecting the usually hike from bus stop too accommodation we throw on the bags again. 30 seconds later we had arrived at the volunteers house. This sure was small town.
We are introduced to Kat, the third volunteer,from Australia, and straight away we hit it off, unaware we will become almost a family in the next few weeks.
No rest for the wicked we chuck down our belongings in our room and head to the 'school' to be introduced to the excitable students.
For most of them it was the first time they had ever met anyone from
England,let along be taught by them. This was a big deal for Taltal, front page news we would later find out.
Hector (hradmaster of EFTG Taltal) offers free lessons to people of any age,race or ability. No one is rejected, he believes everyone should have the chance for an education, and a free one at that. He has students from 4-65, housewifes, children, students and architects. There's no stone unturned.
His approach to teaching is fascinating, with every class completely different from the last, even when they are learning the same material. The main goal is to have fun while learning, and by that he has created not only a classroom but a sanctuary. Somewhere the students feel safe,valued and most of all enjoy. The discipline of the young kids comes purely from Hectors influence, and sees them rushing to class after school when their parents think they are out causing mischief.
Read more: Is it still worth volunteering abroad?
And the adults.. well in all honesty some of them no longer require teaching,
for them it is a social club where they talk English. Obviously they are
continually learning,but maybe just with a pisco sours in hand.
The school has no base, just that of the local library where it moves from room
to room depending on the capacity on the day. Hector has no income from the
school, so relies on friends and locals to help him out with a place to teach or
some materials to use. We sometimes found our selfs out on the square teaching a
lesson, or at one of the students houses. But really this is all part of the
learning, to speak English in different environments.
Classes go from 10am-11pm, but this is a lot easier that it sounds. The classic
south American day cannot be complete without a Siesta, and in Chile it is no
exception. The only difference being rather than sleeping in the 2 hour break
the whole town spreads among the small amount of restaurants in town and eats.
And boy do they know how to eat in taltal...
Being surrounded by a bustling ocean of fish, overtaking the town's population
100 times over,there is never a shortage of the oceans favourite dish.
Everyday we are presented with a new catch, from swordfish to eel and oysters to
scallops. We are living a high flyers life on a Chileans budget. In fact for
free. As everyday we are given our lunch for free as a thank you from the town
locals to coming to taltal and teaching them. And you fancy a drink? One of the
locals will invite you in to his bar for a boozy night of pisco on him. Lift
home?jump in a taxi free of charge. Anything you may need, someone in the town
will either have or know someone that does.
We try our hardest to reciprocate their generosity with anything we can help
with.
One day a local explained to us they didn't have enough kindergarten teachers in
taltal due to the awful pay and long hours. So we jumped up to offer our time
which was gratefully accepted and we were shipped off to the local nursery first
thing the next morning.
English teacher head on we prepared coloured cards to help them learn the
English colours. But on a arrivial we quickly realised these nappy ridden,
saliva dripping, kindergarteners could barely even speak Spanish. From 9months-2
years old, there would be no teaching going on today.
Instead all day we dodged saliva, slipped on chewed food and got abused by
Chilean kids. Mid morning we were ushered into the 'dining room' to help feed
them, and were introduced to an important looking man. Not fased ,by yet another
Taltal local we carried on with the not so exciting task of feeding the terrors.
When it was finally time to leave I could literally ring the dribble out of my
leggings.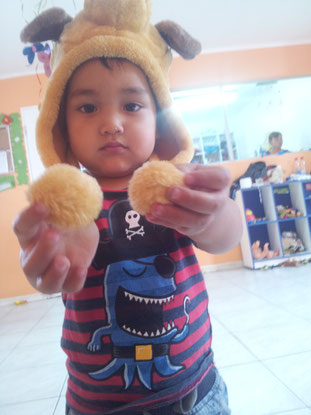 ---
---
A traditional seafood feast was definitely in order. As we discussed our
mornings activities with Hector he casually drops in the man we met early was in
fact the major.
Hector had been trying to get the mayor's attention for months, telling him
about the school and the benefits it brought to the town. But really all the
mayor was interested in was votes, so no more than broken promises were
received.
It looked like finally, the Gringos had got his attention today however, and he
had offered us to stay in Taltal for another 3 weeks for free (at first Hector
could only afford to keep us for one week) as well as giving Hector some
promises of positive steps forward.
Delighted by the news the town wanted us to stay we order a bottle of white (on
the house)to wash down our swordfish.
There was bad news however. The school only had enough funding to keep open
until December 2013. Meaning all of Hectors hard work would go down the pan, as
no alternative schools,even fee paying one's, were offered here.
It was a saddening realization that the students would inevitably forget most of
the English they had learnt and probably not have the opportunity to be taught
again.
Of course we took it upon ourselves to single handedly save the school, and it
is safe to say we won't leave until we have achieved this.
The great thing about Hector was that he never fell in the possibility of
defeat. He would come back harder and stronger each day organizing a new
'outdoor educational activity' for us all to enjoy. Kayaking, surfing, sometimes
just going to buy ice cream with the kids. We were teaching English in all
situations. Our favourite past time in Taltal however was drinking.
From Thursday-Sunday the adults outdoor activity would be meeting at a local
bar, or bundling in to one of their houses to drink copious amounts of pisco
sours.
For me this is where I did most of my learning. Dutch courage really helps when
trying to learn Spanish.
Each day we would see all of the students English improve at a rapid pace, it
was a really rewarding feeling, and inspired us all to learn Spanish too.
Football was another favourite past time. Not playing it,no, watching it, with a
pisco sours in hand.
While we have been here Chile have played twice. And when Chile play, the whole
country stops. No classes. No students. The whole day off to prepare for the
evenings event. I liked this tradition.
So game days,especially the first one which was England vs Chile, would be spent
chilling out with the oldest students, making jokes and bets with Ryan if
England were to lose.
With Kat and I choosing to support Chile instead of England (mainly due to the
intimidating amount of Chileans around us) we left Ryan as a one man supporters
team with a crate of beer. Each goal Chile would score a roare of 'chchch-lay
lay lay viva Chile' would echo through the streets and Ryan would slip further
into the chair.
The next match was Chile vs Brazil.
The match started at 10, and we had been invited to a dinner by members of the
city hall at 7.
As much as we were excited to go and raise more awareness of the school, we were
hoping we would be done by 10 so we could get to our friends house to catch the
game.
Hector wasn't attending this dinner as he had to carry on with classes, and told
us he didn't really know what this event was about. Just that someone from the
city hall had seen us around the town and wanted to invite us for some food.
Putting two and two together we realised maybe it would be a potential funding
opportunity so rushed back after classes to freshen up.
Arriving at the house in question, quickly trying to remember our best Spanish
phrases (without our translator in tow this was going to be a long night) the
door swang open and we were greeted by a young guy with a cigarette in his mouth
and a beer in his hand, blarring music coming from behind him.
Ushered in we are introduced to more 'city hall worker's and given a glass.
Not what we were expecting
As they pull out a projector screen and light the barbie,we know we are in for a
good night, and not one where we had to impress.
However Chile lost 2-1 to Brazil,
Watching football in a different country really was great fun. The amount of
swear words we learnt was pretty incredible.
Days turned into weeks, and we find ourself well and truly apart of Taltal.
Walking down the street would end up taking longer than expected as it was a
near impossible task to not see one of our new friends along the way. Even those
we hadn't yet met would use their only word of English 'hello' as we walked by.
But our favourite thing about our time here is still the lessons. Each time we
see the students, the kids especially, our bonds become tighter. Always greeted
with a hug and an excitably speal of Spanish, there was never a moment it felt
like work.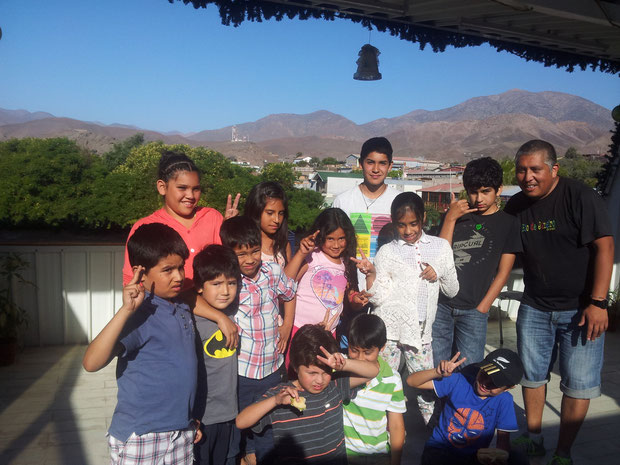 They were also picking up English leaps and bounds, with the most amusing
moments usually being when Ryan is teaching.
A big topic of conversation had been the difference between mine and Ryan's
'accents' with many questions as to where we had both been born and brought
up,not believing it was in the same town.
A great example was when one of the kids asked Ryan how to say 'south' in
English.
When Ryan told him, he wrote it down ready for when it was his turn to answer
where he was from.
S A F I watched him write.
I'm from SAF Chile he then answered.
It was priceless.
This blog has been a tough one to write. It is so hard to put into words the
kindness we have received from the Chilean locals and the friendships we have
made.
Also the amount we have been doing,the memories we have been making. I think
these 3 weeks will just have to be ones we can tell stories of in passing as my
words haven't done it justice.
For those of you that would be interested in Working as an English Volunteer in
Taltal Chile please do not hesitate to contact me. I am still very close with
the Headmaster, who got a large donation after we left and has managed to keep
the school running.
Also I have had people ask if you need a qualification. The answer is no, I
didn't have one, but afterwards I decided to complete my TEFL online so I had
even more experience. I have a great cheap link on my article about that too.
And of course I found this opportunity through the amazing site that is
Workaway.info along with all my other free volunteering experiences.
Oh and just to clarify. This was a free Volunteering, I never pay for any of my experiences.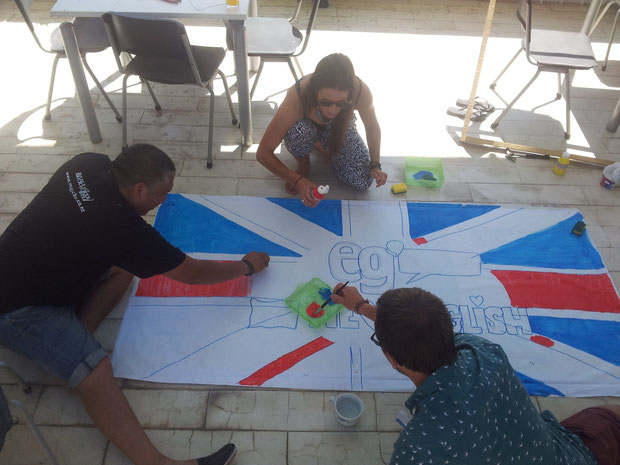 ---
---
You will also like...
---