The thing is ive been a really bad Travel blogger at late, I've not posted any new content, replied to emails, or even shamelessly tried to plug my blog on social media sights.
What's happened to me??
Honestly, I've just been having too much fun, spending too much money and sleeping too little.
All this rolled into one produces a server lack of creativity.
So I've decided to stop having fun tonight and have stayed in my hostel in Cartagean too type away at my computer screen aka you guys!!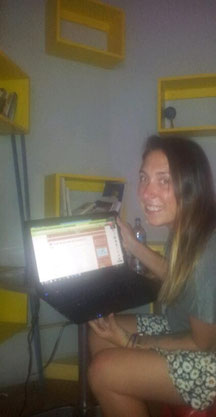 *** ok that didn't work, I'm now writing this with a server hangover and feeling even less inspired**
Another reason I haven't been writing as much is I have completely fallen head over heels in love with Colombia. I don't want to stop exploring it, so have spent everyday using the 24 hours to the fullest.
I am currently writing a article for Gapyear.com called 'Colombia: From the worlds most dangerous country to the next tourist hotspot' and I just sound like a crazy obsessed tourist. I can't praise it enough.
I think I last left off on 'My Travel Stories' of Colombia at the Bogota Graffiti Tour (Which I am still obsessed with) and I am currently writing a few days (ok weeks) later on the Caribbean coast of Cartagean.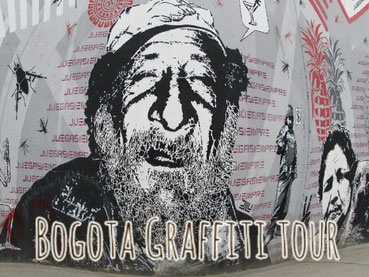 Those of you that read my last post will know I am now a solo traveller around Colombia and beyond.
The first day of solo travel sucked kinda, I was ready to pack up my stuff and run back to the UK, but then I went to met Lisa who is a friend of my best friends.
She took me in and mothered me back to independence and also gave me a few hangovers along the way.
Through Lisa and her friends, I had some of the best days of my travels so far!! Also I bagged myself a job, all be it for 2 days, but I can now officially put on my C.V 'Actress'
Okay… Extra.
 So I thought id let you in to my 'behind the scenes' of behind the scenes, aka the secret life of a TV extra.
El Capo is made by FOX TV and is the most expensive programme ever prodcued in Colombia. It is based on 'El Capo' (The boss in English) drug dealings and womanising ways that has seen him become the most wanted drug trafficker in Colombia.
All exciting stuff. Have a look at a preview here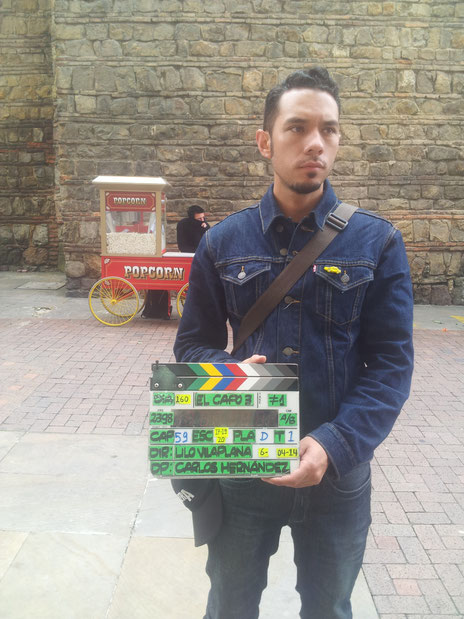 We arrived on set at 6am. No make up, hair all over the place and with 3 hours sleep. I was told there would be unlimited coffee and a stylist ready to dress me and make me look actress ready.
Why do I never learn to take with a pinch of salt anything that is 'organised' in South America?
The stylist was way to busy pruning the real starts to have time for us extras. So I entered on set still with no make up, still with no coffee and still with my travellers clothes.
I didn't really care as make up was a thing of the past for me these days and I figured that it was very unlikely you would actually be able to see my face on TV.
That was until one of the directors grabbed me and sat me right behind the main characters slap bang in the middle of the camera lense. Opps, bet that wished they did my make up now.
I was sat with an American guy, Nick (who also had no make up…) and we realised we had well and truly lucked out on our positions. All the other extras had to spend hours walking 2 meters turning around and walking again. We got to sit at a table, get served coffee and bread and got front row seats of the actors when the camera weren't rolling.
Oh and get paid for it. The actresses life eh….
The set was based all outside in a collection of cafes which had been dressed up to look Italian as this particular scene was being shot in 'Italy'
I will give them their dues, they tried REALLY hard to make it look like any normal street in Rome, but maybe too hard. There was mini coopers, Vespas, men holding maps of 'Roma', Nuns, Priests, Rabis and men dressed up as Gladiators??
Once we had sat for about 4 hours in the midday heat of Italy (Colombia) we were ready to cut for lunch.
Instead Nick and I decided to go to the local shop, buy a bottle of Aguardiente (the local alcohol) and celebrate our TV stardom.
We still had 6 more hours on set, but we knew we wouldn't be featured in any more big scenes so planned to act casual and drink away the hours.
Which turned out to be an awesome decision. We shared some with some crazy Russian travellers and were even told by staff we could keep our drinks as it looked natural (They thought it was just orange juice though)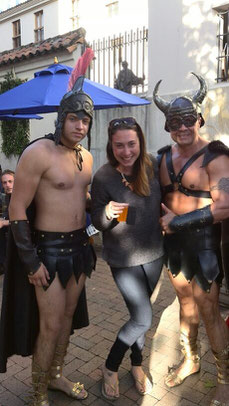 However our presumtions weren't right, I had been pulled into another main scene, again in a café, but this time with wine
I sat with a German guy and literally didn't realise the cameras were rolling as he told me about how he arrived in Colombia and we shared some more Aguadiente, atleast I didn't have to try and 'act' natural.
During the breaks the Actors included themselves with the back stage life and chatted to extras without the suspected diva style. They happily took photos and in fact were even taking photos them self.
The main Actor 'El Capo' has been named the Colombian George Clooney, and I think that titles suited him. He had a air of confidence but with sincerity, he was regularly laughing and dancing on set and talking to anyone that approached him.
I made sure I got my obligatory 'me with a famous person' photo, although before now I had no idea who he was.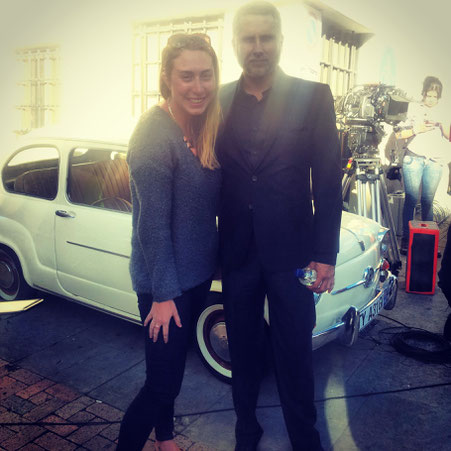 It was getting dark and the 16 hours of filming was coming to an end, we were handed 90k ($45) and told same time same place tomorrow.
Maybe the easiest money I've ever earnt!?
Nick and I carried on our afternoon drinking at a local dive and drunk our way through some local beers until tiredness took the better of us.
Day 2
Lisa and I decided to be late.
Only because it took us 2 hours to even start the day before, and also I was hungover.
Yeah, your right, im a pretty bad extra eh?
Our decision turned out in our favour though as we sneaked in just in time to start shooting and no one even noticed.
Day 2 Isn't nearly as exciting as Day 1.
This could have been because I had got 7 hours sleep in the last 48, or that I was hung-over, but spending the morning shooting the same scene about 10 times took its toll.
So Nick and I just didn't stop walking on one of the 'walking in Rome scenes' and ended up in the nearest Juan Valdez, for our new favourite frozen coffee and cinnamon roll.
Yes… as I said I know I am a bad extra, lucky I'm out of Bogota soon eh.
Back on set I did my best 'walk to the right' 'walk to the left' and 'walk straight on' acting.
But my attention was elsewhere, off of the actors, I was more excited about my best friend visiting the next day!!!
Raj and I both have the travelling bug (and the Scuba Diving one too) and our friendship over the last few years has spanned over many countries and now he was coming to Colombia!!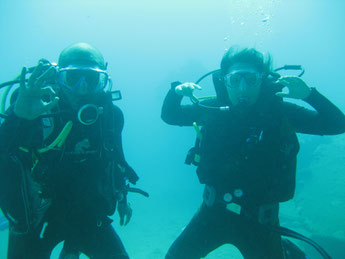 I was so excited as I knew how much he would love it, hell, I know how much anyone would love this country!! So I got organising all my new friends in Bogota to join us on the famous Gringo Tuesdays, Lisa and I had gone to last week and welcome Raj to the ultimate Country.
So as I walked off my hangover on set I was rallying the troops, including the extras, ready for the messiest Gringo Tuesday Bogota had seen.
The director shouted 'Cut' ( as Nick and I were about to head for our 2nd round of Juan Valdez) at 4:00pm which was a pleasant surprise to us penniless travellers who were getting paid for a full days work.
We collected our 90k ($45) and I was now $90 up.
Until we got home and I booked my flight to Cartagean which was exactly $90. So now I am $0 up but with a huge smile on my face.
Working on El Capo was fun, getting drunk, getting coffee, making main scenes and making friends. Lucky for them though I wouldn't be here for the next shots.
Actress… DONE.
Now to pick up Raj from the airport and ruin my liver, wallet and memory for the next 10 days……..
---
Like this post? Check out some similar ones...
---