She's so powerful; the ocean, she doesn't care who you are or where you come from, it doesn't matter if the footprints in the sand belong to the richest or poorest person, she washes them away all the same.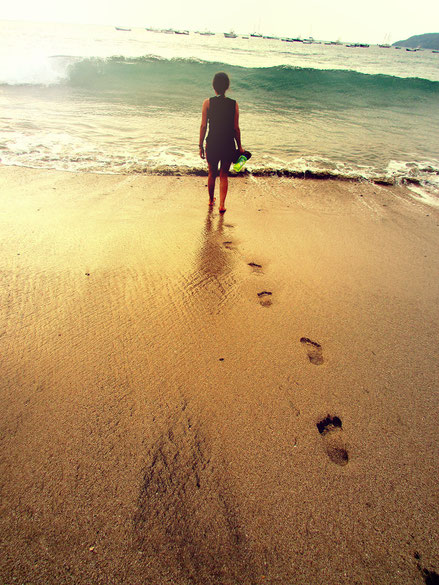 The ocean to me is the most inspiring place on the planet. Just being in its presence humbles me within seconds and takes my mind to a better place. I find myself constantly in awe of its personality and addicted to its power.
I can probably count on my fingers the amount of days I have spent away from it. For 25 years I have lived no more than a stones throw away, and have rarely visited a country without heading straight to the coast. My whole family are the same, my brothers an awesome surfer and swimmer and nearly got an anxiety attack when we spent 1 night in New York City a few years ago. By all means I do not take it for granted, it's a continuous love affair, in fact there's no love quite like it, but then you meet someone who has never even seen the ocean in their whole life and any feelings you thought you had before multiple by a number you cant even pronounce.
And can you imagine how that person felt if that's what happened to me?
I met Chantelle in San Jose, Costa Rica,I was grumpy and fed up after just spending 2 hours in a capital city. The next morning couldn't come quick enough as I had planned to get to the nearest coast of Tamarindo back to my true love..
She was excitable yet scared.
She had just flown in from Canada on her first solo backpack mission and didn't have a clue what she was going to do. I had been here 7 months, had been through the highs and lows and felt like a right old women. There wasn't much that could excite me at that moment. I told her I was heading to the coast in the morning and was quite frankly being a little un sociable. She shyly replied with a statement that I had never heard in my whole life.
'Ive never been to the ocean before'
And that was me sold, she was coming with me, she didn't have a choice, there was no way I couldn't be involved in this moment. I knew it would change her whole life forever and I got goosebumps just thinking about it.
I tried to think about my first time at the ocean, the first time the water touched my feet. I couldn't remember it, of course I couldn't, I was probably only a few days old. I felt overwhelmingly grateful for my parents for giving me that opportunity and slightly emotional I would get to be there for someone else's.
Lucky for us Chantelle and I became best friends straight away, as a friend of ours would say, we were on the same 'spiritual line'. We had known each other just a few hours yet the up and coming experience had made us feel like there was never a time we hadn't been close.
The universe was on our side that day. Timing was perfect. The sun was teasing the clouds yet attempted to sleep, the ocean was stealing its light and turning it into sparkles. The surfers had left, the boats were anchored and we were left with the purest, simplest moment to turn into a lifelong memory.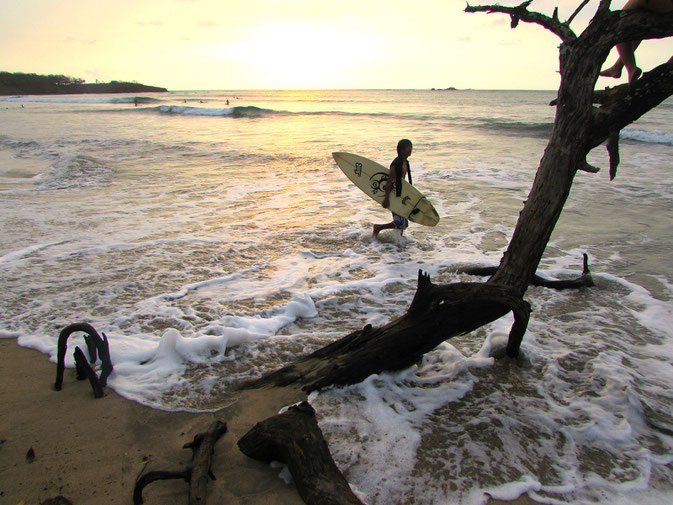 We took off our flip flops and walked towards to sea, the sand felt different, the sea looked more inviting and the waves danced with more energy. Chantelle's smile energized the sun, her laugh made the crabs appear, and our goosebumps produced the happiest of shivers.
Her feet entered the water and she grabbed on to my arm, turning to her I saw the most genuine smile you could ever see and her laugh went straight to my heart.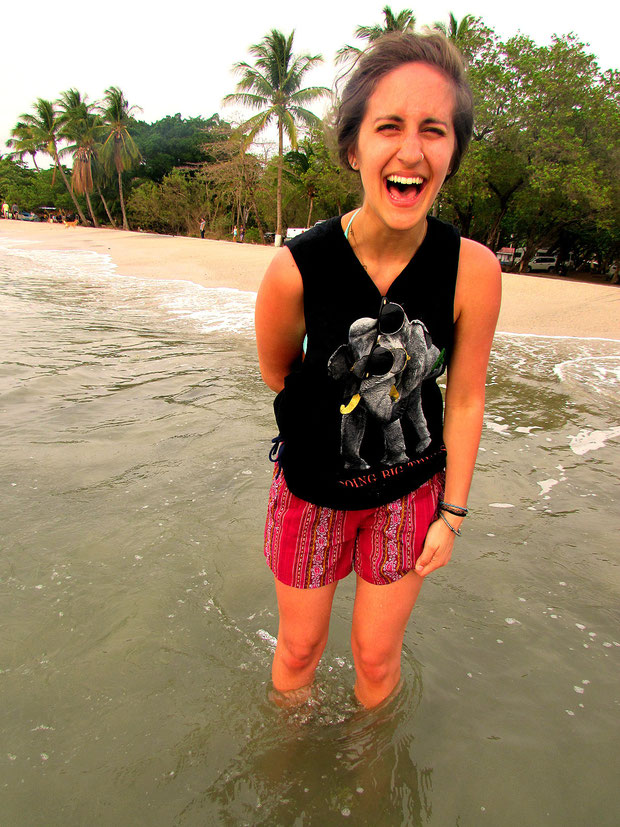 But ultimately this was her experience, I was just a spectator:
 I had a bubbly feeling in the pit of my stomach as I entered, the sand felt so soft and the waves had so much strength. As the tide washed on my feet it felt like it rushed through my whole body. I couldn't stop laughing.
This was something that was so simple for so many people, but for me it was a huge experience, the salt water stung my eyes, but I couldn't get enough, I was hooked. 
She's so powerful; the ocean, she doesn't care who you are or where you come from, it doesn't matter if the footprints in the sand belong to the richest or poorest person, she washes them away all the same.
It's the one thing man has conquer, she's unpredictable, we are utterly at her mercy and she has no master.
This was a huge milestone for me, it opened my eyes to freedom and independence and marked the start of a new chapter.I felt like we had an instant connection, like meeting someone for the first time and knowing you will always have them in your life, I cant wait to keep exploring the ocean and see what lives further underneath.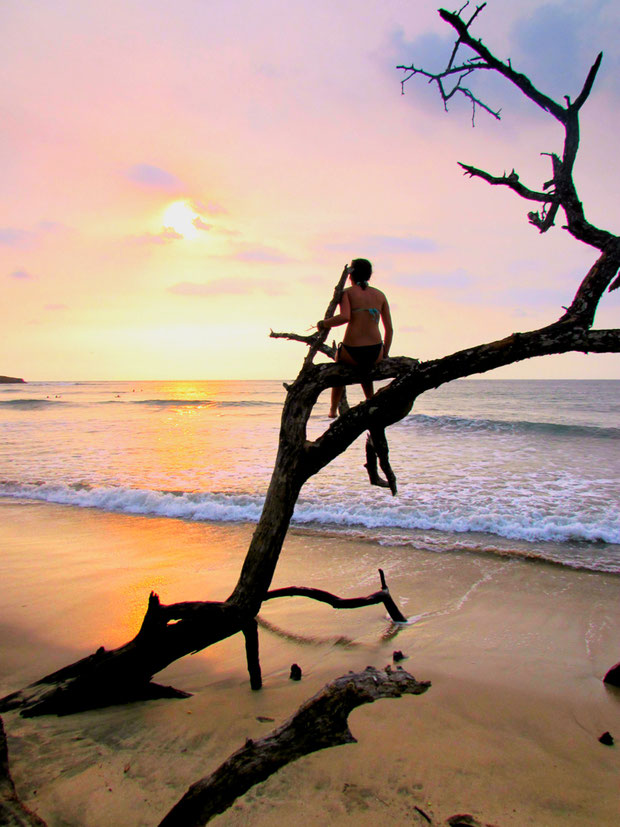 These were Chantelles genuine words, ones she wrote in her journal just hours after she experience it. None of these words were influenced by my love or impressions of the oceans, just her innocent happiness for her new found freedom.
The next few days I taught her about the waves and the unpredictable nature of the ocean, we sat in the foam and talked for hours about how the ocean makes us feel and how this feeling will last forever. We would run in, dive through the waves, jump over them and duck under them. She tried surfing and we even tried a few midnight swims. The ocean became part of our friendship, part of our story, and we continue to live the story everyday, swimming in the Pacific, spending money in Costa Rica and now Nicaragua with not a care in the world apart from the next time we can sacrifice ourselves to the most powerful love both of us have ever experienced.
The Beginning…..
---
Do you remember your first experience with the ocean?? Was it as lifechanging as Chantelles?
---
---
Similar Posts
---