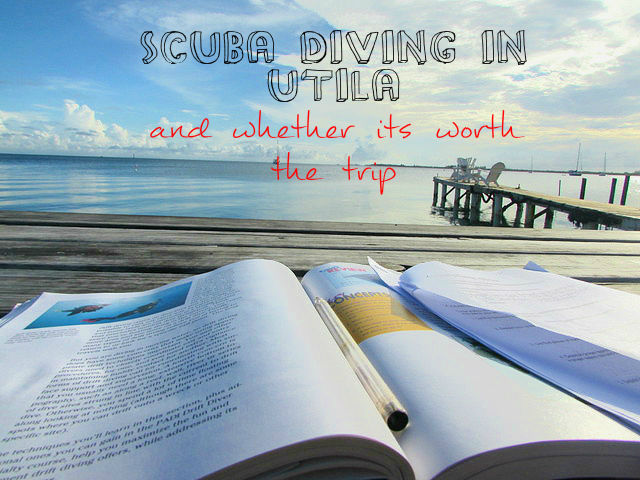 I was never too sure about going to Utila, and I'm still not sure whether it was worth the trip.
How do you get there?
Firstly to get there from Nicaragua included a 12-hour bus, a border crossing, a night in the murder capital of the world, a cab, an over priced early morning bus, a cab and an overpriced ferry. Nether the less I gave in to my Scuba Diving needs and took on the journey.
I seem to be taking the opposite route from everyone else's; from South to North, so therefore, I always find myself being the only backpacker on most travel days, and also equip with little information.
So mainly I am writing this post as an informative one, as I found little help online about how you can get to Utila, Honduras from Managua, Nicaragua. Firstly let's talk about what I really thought about Utila Island and my opinion on whether it's worth the long expensive journey.
I went to Utila to do my Advanced Open Water PADI course. I have been obsessed with diving for a few years now but the opportunity to take this course hadn't arisen until now. I had been recommended Unerwater Vision by many people and it had a good reputation around the backpackers circuit. And rightly so. It's a great dive shop. Really professional staff, great accommodation and the only place on the island that has a beach. It seemed to be the place to be even
if you weren't diving with them.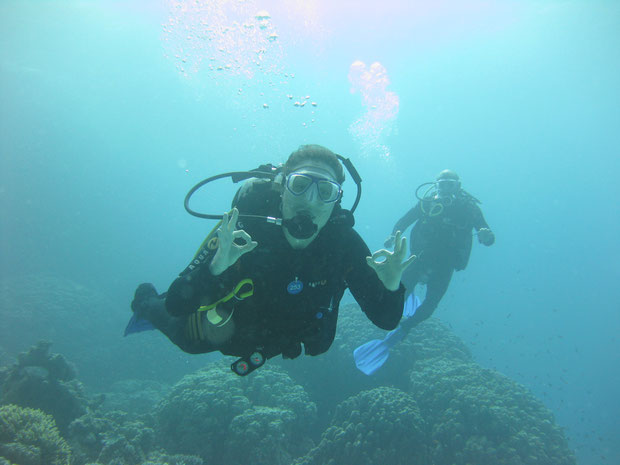 I started my Advanced course the day after I arrived and loved every moment of it. I didn't feel like I learnt a hell of a lot more than I already knew (but this was because dive shops in the past have let me do 'advanced' dives without doing the course) but it was so much fun doing it. It was all over pretty quickly and by day 2 we had done 5 dives and completed the course.
So now I was left with 2 free fun dives that came included in the course. I chose to do an afternoon dive (as all morning dives started at 7am) and a dive to the North side. Make sure you get on a Northside dive while you're there, it has the best reefs and is where all the big sea life hangout. We saw a huge nurse shark and a couple of eagle rays.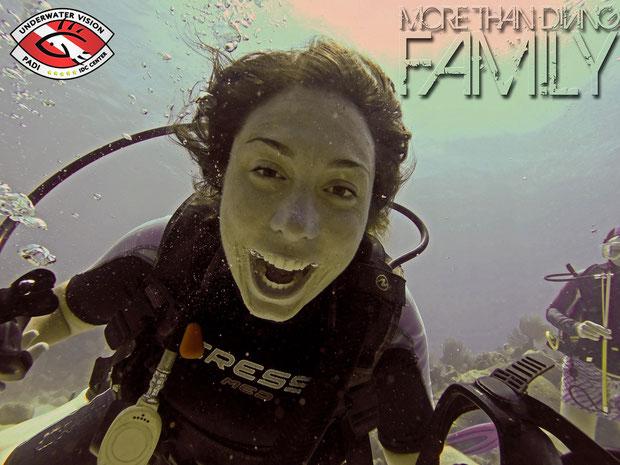 The diving was great!! Defiantly the best corals I had seen, and the first time I had seen eagle rays (we saw 3 on one dive) and great visibility. I really enjoyed the course and the staff were so professional. But then there's Utila itself... quite frankly it's BORING. (My opinion)
When you are not diving, all there is too do (and all anyone does) is sunbath and nap in the hammock. And then when it comes to about 6pm the beers start flowing and the party starts. This is a big party town. It revolves around a few different bars that offer shot challenges that are sure to stop you leaving the island the next day due to the hangover they will give you. There's a joke going around the island that you can never leave Utila. And to some extent it's true,
every morning you wake up with a hangover and are too lazy to move further than a hammock. Don't get me wrong, it's good fun, there's good people and a good atmosphere, but for me I had enough of it after 2 nights on the town.
The Central America backpackers circuit effectively is one big party. And wow have I had some crazy crazy nights on 'flor de caña' rum and $1 beers, but there comes a time everyone needs a break from the late nights so I decided to leave the island 8-days after I arrived (which is considerably less time than most people spend there) and head for Guatemala, to enrol in Spanish school and do something more meaningful than sleep, sun and rum.
But anyway as this is an informal post here's how the hell I got to Utila and how much it cost. ( See Utila in Pictures for some photos to make you envious)
1. 5am Tica Bus from Managua (Nicaragua) to San Pedro Sula (Honduras) $40 (12 hours inc border crossing)
2.Taxi to La Hamaca Hostel (shared) $2.50
3.One night in La Hamaca in San Pedro $15
4. Taxi from Hostel to Bus station $5.00 (as it was at 4am)
5. Bus leaves San Pedro 5am to La Cebia $22
6. La Cebia to Ferry port Taxi $2.50
7. Ferry to Utila $27
Where I stayed and Dived:
Advanced Course $299- Same price as Open Water Course
4 nights free accommodation
$5 a night there after

Overall I'm glad I went, I loved the diving and had some fun nights with some awesome people. But bear in mind it's pretty expensive to get there and also once you're on the island. It was definitely an experience...
If you're not convinced on whether to go or not check out this video from 'Marty and Ginskin' pre-warning you 'If you come to Utila you will never leave'
---
Like this post? Check out similiar ones
---