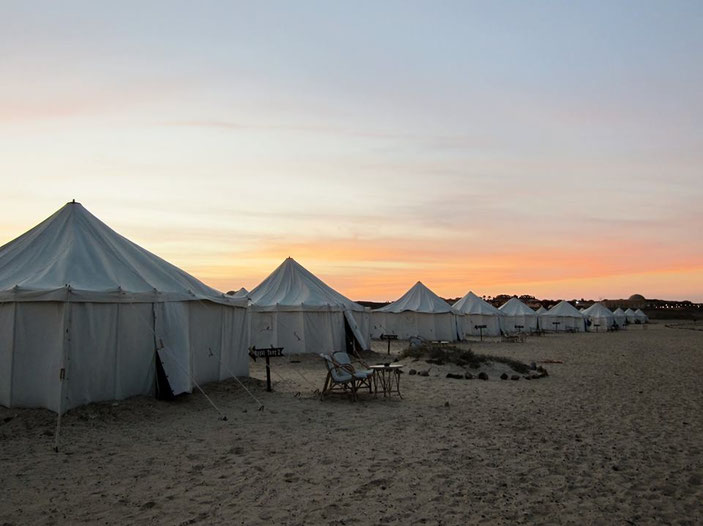 Until I came to Marsa Shagra I always told myself I would never return to the same place twice, no matter how much I loved it. I saw the world as a blank canvas to be drawn in one country at a time.....
But Marsa Shagra changed all this.
This 'village' will be not only drawn on many more times, but permanently marked as one of the most special places on this planet.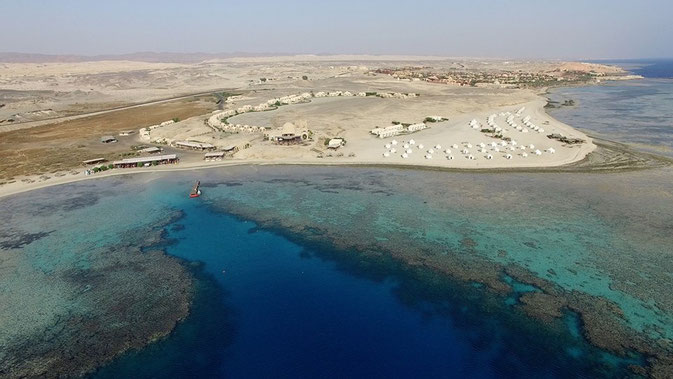 I love scuba diving, I had been fortunate to dive in the Maldives and Indonesia before I came to Egypt and I wasn't even a qualified Open Water diver. I knew that I wanted to dive my way along my life and to officially and correctly do that I would have to get my first PADI qualification. So when my friend spontaneously suggested we go to his 'happy place' and spend a week diving I couldn't think of a reason to say no.
My friend had explained Marsa Shagra village to me a little something like this: 'It's like a big beach, no, a desert, and you stay in a tent under the stars and you get to dive all day every day and then eat as much food as you could possibly imagine!!' (note the excitable 'ands')
Sounded like perfection.
Oh and that it was.
 The 'Tent' was in fact a luxurious haven with a huge double bed, bean bags and soft lighting. 'Under the stars' was actually under the milky way. 'A beach/Desert' was really the finest softest sand dunes that reflected the morning sunrise. 'The food' was a 3 times daily HUGE buffet of local food with a mix of cuisines and mountains of choice.
and the diving...THE DIVING!!
I think all marine life got a memo; All head to the Red Sea and bring everyone you know. From the moment you descend on their house reef you are greeted, (with a smile) by schools of fish, dancing rays, moray eels and curious turtles.
During our 7-day holiday with Red Sea Divers we would always do a minimum of 3 dives, some days 4. We would usually wake up at 6:30 am in time for sunrise and spend the day in and out of our favourite place; the ocean.
---
As I mentioned before I also came to do my Open Water course after never completing it in previous countries. To be honest I was so keen to get diving I was trying to encourage my instructor to rush it. But he had none of it.
So I completed my OW in 3 days like I was suppose to and was lucky enough to be the only student so I got great one-on-one training. My instructor was great, just like all of the staff there. There is not a bad word that can be said against them.
The holiday was complete perfection, great diving, delicious food, a relaxing atmosphere and all run without a glitch. I'm sure there was so much work going on behind the scenes to make it that way, but you never would of known, the staff were so happy go lucky, it felt like one big family.
But the best thing; the diving. Never have i see such a variety of marine life all in one ocean. The corals, the schools, the dolphins and the turtles. Each and every dive you saw something new. And the fact that you could just kit up and get in the ocean and any given time in the day gave you such a sense of freedom.
Marsa Shagra is such a special unique place, it really has to be seen to be believed. But to all you divers out there, this is the best place to dive, the best value and the best package, really i don't know if i will get better dives than those in the Red Sea. Its just a good job that i intend to keep coming back....
Now for the information.....
Firstly, I NEVER would have discovered this gem if it wasn't for OONASDIVERS a scuba diving holiday provider and agent. Lucky for me my friend Raj is good friends with one of the agents and OONAS is located only a few miles from our home town.
We got such a fantastic package from them with flights (return from Gatwick to Marsa Alam), transfers, accommodation for 7 nights, food and 5 days unlimited diving for
£725
(Prices as of Feb 2013)
and my upgrade to Open Water course was only an extra £165!
Also big up to Red Sea Safari (Marsa Shagra Village) for the passion their staff have for diving. I regard myself very lucky to have the memories and the experiences I have from Marsa Shagra, It really is the ultimate diving village.
Oh, and this is NOT a sponsored post, I paid for this trip myself, and never even mentioned I had a blog. I wrote about Marsa Shagra as I think anyone serious about diving needs to visit!
---
---
Like this? Check out some of my other scuba stories...
---