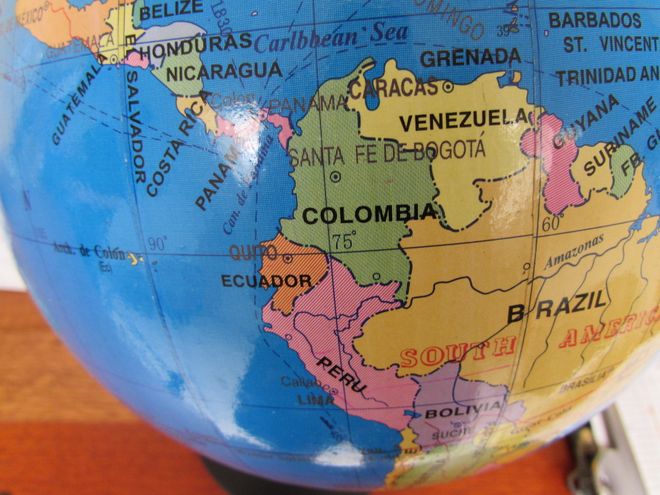 People seem to think I'm some kind of secret millionaire, sell my body, or have rich parents that able me to travel the world year in year out.Sorry to disappoint but this couldn't be further from the truth.
 So let me squash the rumours and tell you how it is I REALLY afford to travel and how much I spend while doing it.
I will concentrate on my 6 months backpacking trip to South America as this was the most realistic 'back-packing' trip.
Back in August 2013 while I was working in a Summer Camp in USA I booked myself a one-way ticket to Argentina that cost £450.
How did I have that money (and a great way to save money)??
Working as a Lifeguard at Summer Camp. Not only was this one of the best times of my life; I got a working Visa to America, worked in the sun, made amazing friends and travelled the states, I also got paid to do it. And trust me, when you're working 23 out of 24 hours a day (ok maybe that's a little exaggerated) there is no time to be spending your salary. Also food, accommodation and laundry is all free. So that paid for my ticket and gave me about £500 in savings.
I came back to the UK for a few weeks, stayed with my dad, didn't go out drinking and generally didn't spend money. Before I left for America I worked as a manager in a bar and managed to save a fair few bob to travel with. So with the flight paid for, a tan and about £5000 in savings I was off to South America.
And don't worry I didn't spend all of that.
My main aim in South America was to travel from Argentina up to Colombia all by land, volunteering, working and Couchsurfing along the way. Just to make it clear now this wasn't a holiday, I stayed in cheap hostels and ate plain pasta most nights. There was nothing luxurious about backpacking around these third world countries.
That being said, I never felt like I had missed out on anything major, maybe it would have been fun to fly into the Amazon rain forest and go to the Galapagos islands but instead my Couchsurfer drove me into the Amazon and I went to the poor man's Galapagos (Isla del Plata) .
As much as I would love to break down EXACTLY what I spent in every country I really cannot spend my time searching through last years bank statements; but I can give you an estimate.
---
Argentina (4 weeks)
Average Hostel price: £9
Big Expense: Overnight bus from Buenos Aires- Mendoza £50
Volunteering/Work: 25 days on an organic farm with free accommodation and 3 meals a day
Main spend: Wine. Haha.
Recommended hostels in Argentina here
Average spend: £400
Chile (5 weeks)
No hostel stays
Big Expense: Nothing over £50
Volunteering/ Work: 4 weeks in an English school, free accommodation, 3 meals a day and alcohol.
Couchsurfing: 1 week Santiago, 2 days Vina del mar
Main spend: Buses
Average spend: £300
Bolivia (12 days)
Hostels: £4
Big Expense: 4 day Salia De Uyuni Tour (Salt Flats) £75 in acc
Volunteering/work: none
Main spend: Every day living as no Couchsurfing or working. But Bolivia is very cheap
 Recommended hostels in Bolivia here
Average spend: inc tour £150
Peru (6 weeks)
Hostels: £6
Big Expense: Bus from Lima to Paracas (during xmas) £50. Hiking tours.
Volunteering/Work: 2 x hostel work with free accommodation and one meal a day total 3 weeks
Couchsurfing: 4 night Lima
Main spend: Food and transport
Recommended hostels in Peru here 
Average spend £450
---
Tour South America on the cheap
---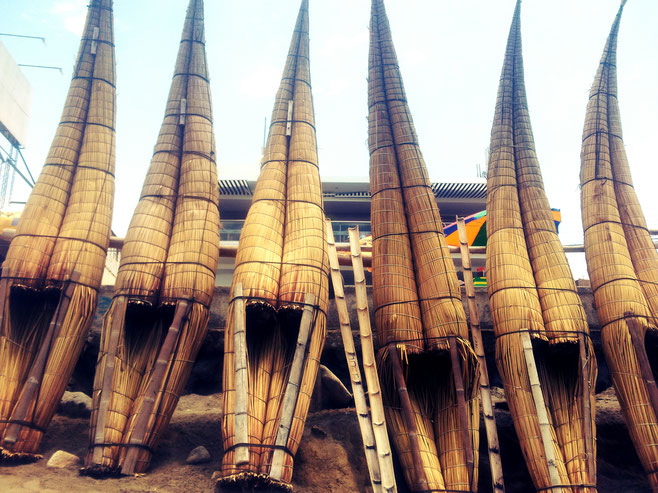 ---
South America Essentials
---
Ecuador (7 weeks)
Hostels: £4
Big expense: Amazon Rainforest Tour inc 3 nights acc £200. Scuba Diving in Isla del Plata £75
Volunteering/Work: 4 weeks with an Ecuadorian family teaching English with free accommodation, 3 meals a day and transport (that whole 4 weeks I spent £50)
Couchsurfing: 1 week in Quito
Main spend: Tours/outdoor activities
Recommended hostels in Ecuador here 
Average spend £600
Colombia (4 weeks)
Hostels: £7
Big expense: A blowout few days in Santa Marta, scuba diving, hiring an apartment and eat fresh fish every day: £200
Also ,£50 on summer clothes to swap with my 5-month-old winters clothes for my up and coming cross to Central America.
Flight to Santa Marta £50
Volunteering/Working: I worked as a TV extra for 2 days in Bogota which was paid: +£60
Couchsurfing: 10 days Bogota
Main spend: Partying and eating
Recommended places to stay in Colombia here
Average Spend £700
---
---
Total: £2,600!
Plus Flights and a little bit extra as that was all averaged.
£3,150
And that's including EVERYTHING; food, accommodation, transport, booze, treats, diving, clothes and all the little bits in-between. Let me just clarify again, this was all done on a budget. The bumpiest buses, hardest bunk beds, tinned meals, cheap beer and hand washed clothes, but I am so chuffed I spent that little in 6 months.
From Colombia to Panama I made the decision to do the once in a lifetime journey across the Darian Gap on a sailboat. You can read about my experience and the cost here.
Now Central America was a WHOLE different story budget wise. Basically, the budget was blown as soon as stepping foot in Panama. Having only spent a little more than half my savings I was well and truly ready to spend the next half in 3 months of fun, partying, no working, a lot of scuba diving and a lot of tours. But Oh my was it the time of my life ;)
I hope this shows it is more than possible to backpack on a budget, the key is being sensible, keeping track of what your spending and look for the cheapest alternative to EVERYTHING (apart from Scuba Diving - I practise safe diving only!!) Happy South American travels!
If you want more help on how to Travel cheaply check out my article which has been shared on workaway.info as well as many other sites.
Happy Cheap Travels!!
***
Want to earn while you travel?
Become and English Teacher in South America. There are so many jobs waiting for qualified TEFL teachers have a look at current vacancies here
Not qualified? Get 30% off your TEFL course by entering COFFEELIFE30 here
---
---
Want to earn while you travel?Get 30% off your TEFL course by entering 'coffeelife30'

---
Check out some more money saving Travel Tips
---
Don't forget your long term travel insurance:
---