When the Summer season ends the sun dims, the bars close their doors and the tourists leave..
But Turkey does not sleep; it comes alive.
Not alive in the way it does in the summer season, alive in a way the birds sing louder, the lemons grow bigger, and the air becomes fresher.
Because Turkey behind the Tourists is even more beautiful and even more generous than it can be in those scorching months, And its not because Turkey does not like the tourists, it does, it  loves them, but Turkey also loves itslef; its proud and wise and knows exactly when to show off its best features.
And when is that time exactly...?
'The Winter'
when the tourists think its time to leave....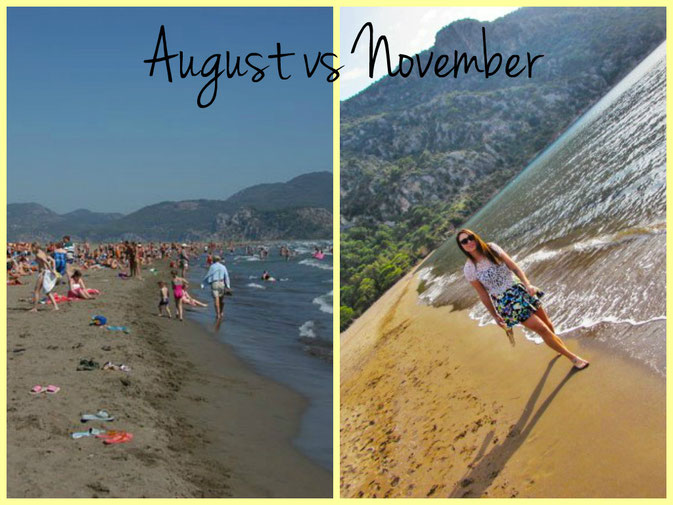 In 2013 Turkey attracted 39 million Tourists!!! Yeah, you read that right!! It is the 6th most popular tourist destination in the world and has been chosen as having the 3rd best beaches in the world with its 397 blue-flagged beaches.
So you can see why people, and myself, visit turkey.
But why is it that more than half of that 39 million visit in the summer months of July, August and September?

Okay, its pretty obvious why (on paper that is). The temperature hits a daily average of 33c and you can have up to 14 hours of sunshine a day. Then you have the shops that are bursting with treats, the ice cream that is melting down your hands, the sea that is acting like a hot tub and the birds that are smiling along with you. Yes Turkey is an amazing place to visit in Summer.
But do you know what.... Its even better in the 'Winter'
Between October-May is know as the 'low season' in Turkey and up until around February it is winter time. Now winter time in my country means minus temperatures, wolly hats and early nights.
Winter time in Turkey means temperatures up to 26c (mainly in early winter) bare foot beach walks and breakfasts by the pool.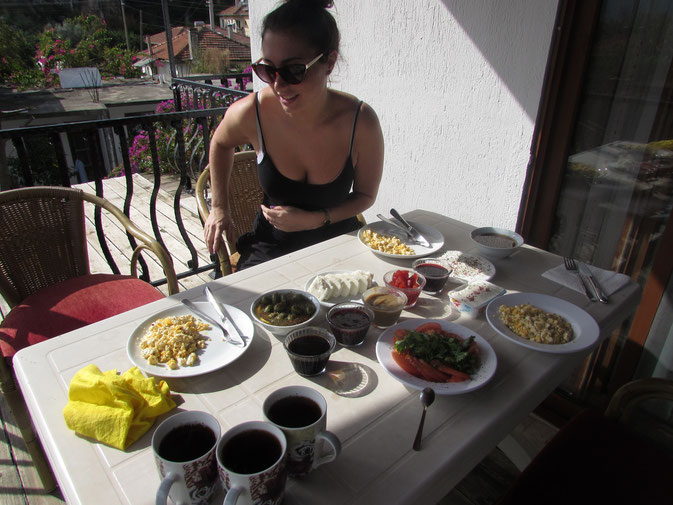 The tourists have left and the locals have gone back to their homes so popular tourist destinations are like being in a closed theme park. Yet the sun is still shining, the food is still cooking and the people are still laughing.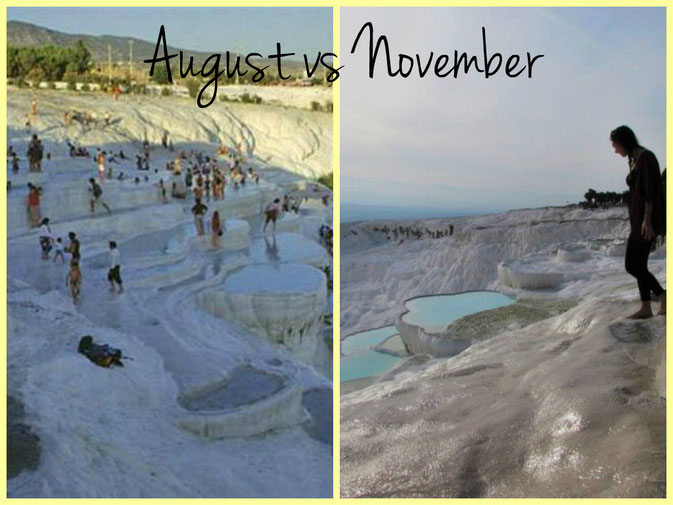 You may think i am biased. But im not. I spent 7 weeks in Turkey from July-September. The peak season. The high life, scuba diving in the sea, sipping wine in the sun, enjoying what i thought was the best of Turkey. Then i went back. Just for a week, in November. 
This is when i felt like i saw the real Turkey.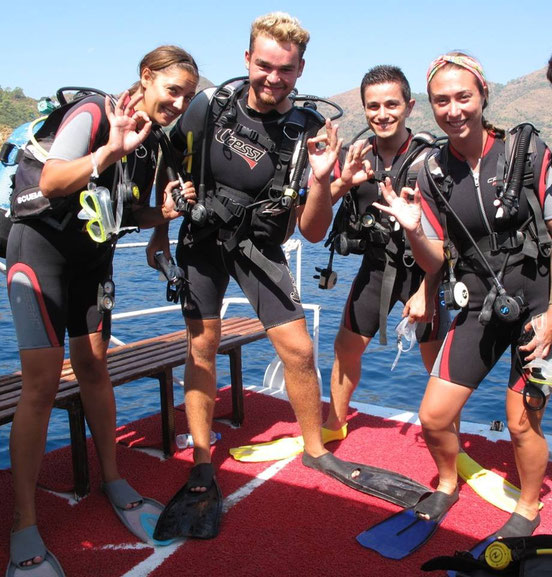 You could almost hear the mountains sigh a sigh of relief, almost see the sea cleaning itself. Everything looked brighter yet the sun was dimmer. The locals look more relaxed, taking time out after a crazy summer. The food tasted better. It definitely tasted better. November looked beautiful on Turkey, it complimented it well.
Even when the weather was bad it was still breathtaking. The storms at night  light up the sky like the sun did in July.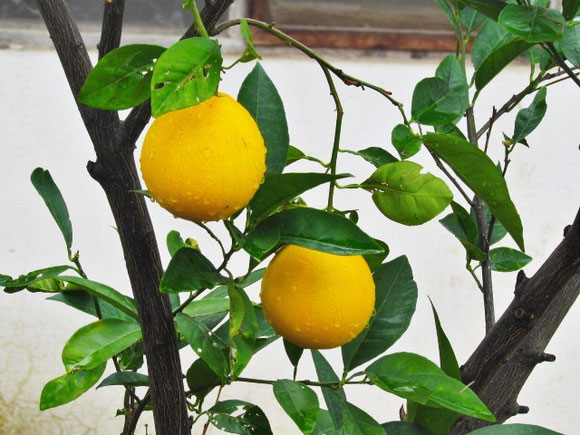 Turkey is the 6th most popular tourist destination for a reason. It is beautiful all year round. It never fails to surprise and inspire. Its beauty rivals more well known exotic postcard destinations yet it is more subtle, it wants you to discover it rather than just to be told about it.
But Turkey behind the tourists, in the winter months, is like a open book, it pages ready to be written by those who dare visit out of season.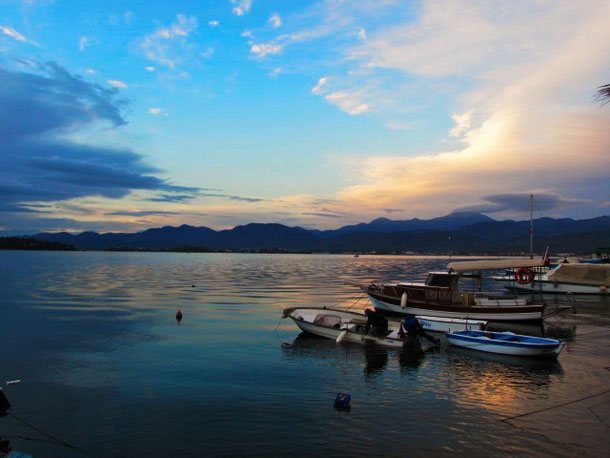 There is no time i would ever turn down a visit to Turkey, but knowing the contrast in experiences received in the summer to the winter, if i feel like its time for me to keep exploring, winter is when i would do it.
Winter made me feel more like a local than a tourist, and that what i love about traveling, feeling like a place is home. 
So what is the weather really like in winter?
It can range from 10-26c.
When i was there it had a high of 23 and a low of maybe 16. It was never cold through the day. At night it got a bit chilly.
As you can see in these photos the only really changes between August and November were layers. A towel with a bikini and some tights with a skirt.
Don't worry...you can still get a tan in November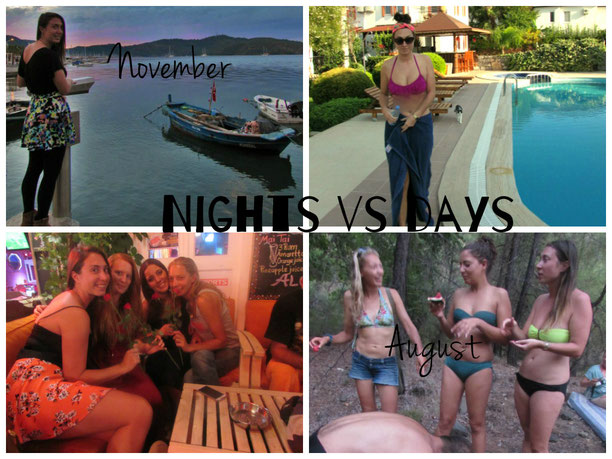 And maybe the deal breaker?
The price.
I got a return from London Gatwick to Dalaman with Thomas Cook for £70.
My return in July was £260.
Car hire for one week was £70.
The same would have been over double in July.
'Set menu' prices have gone, and local prices are back. Activities such as paragliding and diving may lower there high season prices and hotels have big discounts.
Cheaper, less crowded, soothing sun, relaxed locals, yet the same beauty. This is Turkey behind the tourists.
Oh and ladies, Turkey IS safe for solo travellers - I've done it 5 times now myself!
When will you visit?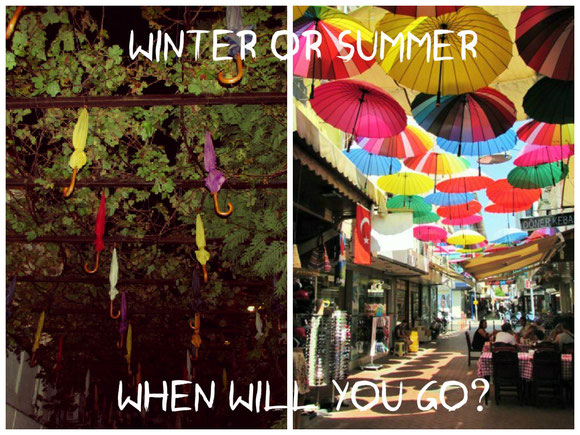 ---
Want to become an English teacher in Turkey? Find out more below and get 30% off courses:

---
---
You might also like...
Have you been to Turkey in the Winter months? What did you think?