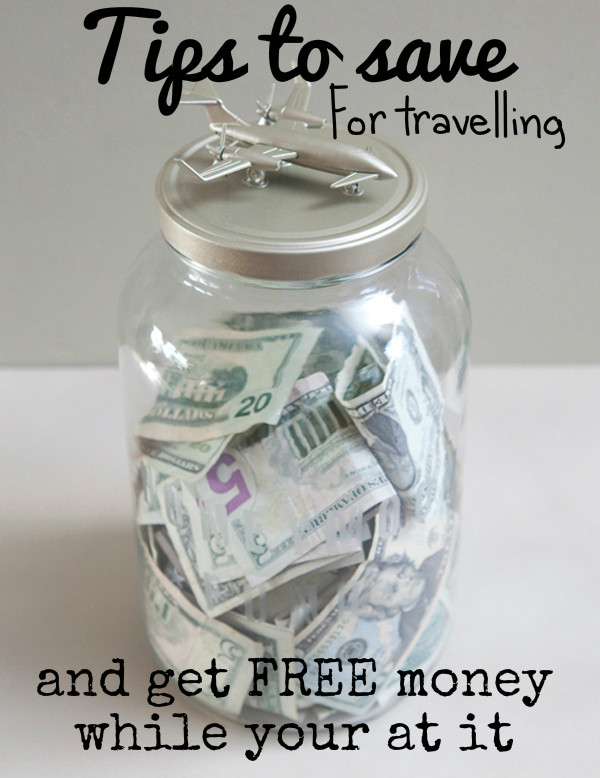 Saving is a real talent of mine. If there's money to be saved or made I'm pretty sure to already know about it.  My friend originally suggested I called this blog 'moneysavingexpat.com' and trust me I would have snapped that right up if it hadn't been taken. I don't know where I get my incredible saving skills from, I have just always preferred to save rather than spend. I'm quite good at seeing the bigger picture and compare every purchase to what travel related item I could have bought with that amount. Obviously though I do have to spend, but boy, when I do, I make sure I have found the cheapest way to do it and even how I can make money from spending…
Yes, it is possible..
Everyone always asks how I afford to travel, which I have explained in my recent article ' How I got so lucky to travel the world, and how I afford it' but now I am going to tell you how I manage to save those all important pennies that enable me to make the dream possible.
---

TopCashBack.com
This is ridiculously simple. And ridiculously easy. I really don't know why everyone in the virtual world isn't already signed up. Basically, every time you shop online if you go through Topcashback you get free cashback by clicking through their link. That's it. No strings attached, no hidden fees, no spam, however you want to say it, all you have to do is click. You can receive either a percentage of your purchase or a £ value. For instance, every time you book a flight, go to Topcashback.com first find the company you are booking the flight through and click through their link to get onto your chosen website. Topcashback track the link and when you purchase something on the website it gives you cashback for the stated amount.
Now here is the 'fine print' ( not that there really is any, its FREE MONEY)
Not every single website is on it. You won't find iwanttobuyacat.com or buyyourownisland.co.uk on it, but most big websites are on it eg. Skyscanner, Trainline, Expedia, Lastminute.com and SO many more
It takes a few weeks/few months to actually get the cash back in your account. The transactions need to track and be confirmed by the retailer before you receive it in your account.
Erm.. That's it. It's free to sign up, and completely, ridiculously a no brainer. They even do ' Free Cash Back' where you don't have to even spend a penny to get cash back ( You can sign up to a free trial of LoveFilm for example)
I made £210 last year just by doing my normal online shopping, booking flights, car hire, accommodation etc and clicking through Topcashback first.. Not spending anymore, yet earning free money. Did I say it before... NO BRAINER.
Click banner below to sign up for freeeee.

---

Any companies Topcashback don't provide look on Quidco too see if they do. Works the same, Free cashback, just different companies. Again free to sign up
---
Sign up to every loyalty scheme going
Supermarkets
Coffee Shops
High Street Retailers
And anything in between
Without even realising I had amounted enough Tesco Clubcard points to get £30 off my Kindle. I don't even shop in Tesco's, I will maybe buy a drink or sandwich every once in a while, but every time I use the club card and as they say 'ever little helps'. I have been through a few Cafe Nero loyalty cards which gives me a free coffee once in a while. Sainsburys keep emailing me to say I have x amount to spend in Nectar points (you can collect Nectar points through every purchase on Ebay now) and even my Boots Advantage card is racking up. And all of this by just going about my normal spending, no extra pennies spent, yet again free money or products back at no extra cost.
Ok, this isn't necessarily helping you save for your travels but it's certainly helping you get a little reward every now and then.
---
Get an Air miles credit card
(and apply for it through Topcashback or Quido)
Set up a Direct Debit to pay the whole amount off every month and then use it like a Debit Card. Yet NEVER TAKE MONEY OUT OF IT. Credit cards charge a bizillion percent interest for that. I use Virgin Credit Card which gives me 2 Air miles for every £1 I spend. As long as you are sensible and look at it not as a Credit Card but as daily debit card and pay it off each month you can effectively earn free Air Miles very quickly.
Normal everyday spending = FREE FLIGHTS.
---
Hey backpackers:Don't forget your long term travel insurance
---
Invest in a Premium Bond
Even if it just the minimum of £100 you get put into a draw each month to win anything from £25 - £1 million. Of course, you might not win anything either,(someone wins £1million EVERY MONTH) but your capital is protected and really no savings account pay interest these days anyway. I won my first £25 this week after having the bond for 3 months. Not too bad going. 
---
Stop drinking Alcohol
Your liver will thank you too. Drinking at the weekend is one of the biggest outgoings, it can easily cost £100 for a night on the tiles, so obviously saying no to the booze will save you a fair few bob. I know this can be hard, but just try and think of drinking on that tropical island you are saving to go to rather than on another night in your local town. It will take willpower. But quitting drinking is a failsafe technique to save.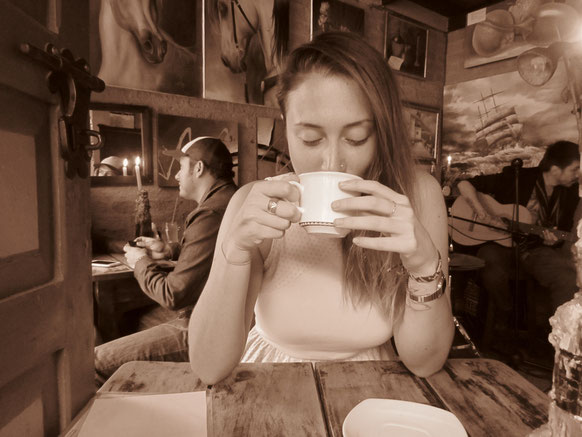 ---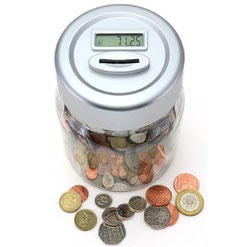 Start a money jar 
Put all your loose change in it (after all if you're using your air miles credit card you won't need to spend your change)
Don't touch it until you leave, then take it all to the bank and change it into your needed currency. Simple but effective, and every little helps. You can buy the one I have (pictured) here - it counts all your change for you so you don't have to!
---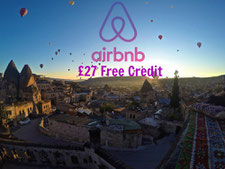 Here have some free money on me
I'm feeling kind...
Heard of Airbnb.com? They are an alternative accommodation site which lets you stay in awesome places all over the globe. For example you can stay in an oversized beer keg in Germany, a castle in England or a boat in,well, in the ocean. There are so many cool alternatives to a hotel room and the prices are even cheaper. Of course, you can just get a hotel room too, but have a little nosy around first and see what weird and wonderful places you could end up staying in. Sign up here and you get 14 big ones (GBP) off your first booking- that's a free nights stay in a lot of places!!
---
The fact is you can't give up spending all together in order to save. That's just impossible. But what you can do is earn while you spend and save those earnings to help you reach your goal quicker!! And the best thing about it is you don't have to spend any more than you have to, effectively it's free money!!
Also don't forget to Couchsurf! Take a look at this budget guide to Couchsurfing to answer all your questions!
So happy spending!!
---
Earn while you travel, become an english teacher all over the world with a tefl qualification.. no degree needed

---
---
You might also like...
---
---