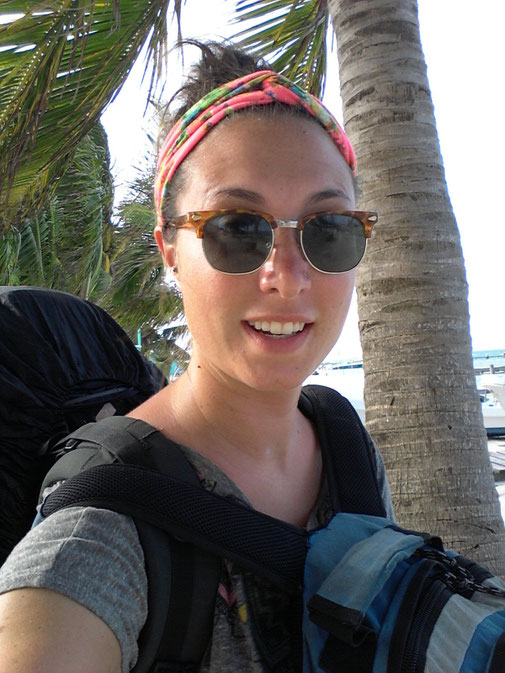 Who knew how much people loved having a nosy at what you spent while you traveled hey? My last post 'How much money do you need to travel South America for 6 months' has proven to be one of the most popular that I have written. Aren't we all such inquisitive creatures?
From that I have now decided not only to write another one, but to actually start a new series on 'How much do I need to travel...'
In this series I will be letting you in to the real price of travel from me and other fellow travel blogger, to help inform and prepare for your next trip.
So here goes Central America... 3 months, 7 countries.
Panama
8 days
Ok, so were starting off with an expensive one here. 
To get from Colombia to Panama i chose to ride the pacific waves and sail on a catamaran for 6 days to reach Central America. The journey of a life time, but one that set me back $500!! You can read more here about why i made that decision, but it was one that i had budgeted for.. and if you are traveling from South America (or going the other way) you need too also.
Average hostel price: $8. $10 Panama city
Beer: $1, even in the city.
Transport:under 6 hour bus ride $7-$10
Market meal: $4
Big expense: (other than the boat) Scuba diving in Santa Catilna $150
Average Spend: $215 (not inc boat)
Costa Rica
1 week
I only went to one place in Costa Rica, I never planned to stay long and just used it as a stop off point to get to Nicaragua. We ended up in Tamarindo which has been nicknamed 'Tama-gringo' due to the amount of 'gringos' that are there at any given time. Its a big party/surf/beach town with not much more to do than party/surf/sunbath... Costa Rica was the most expensive country in Central American, another reason i didnt stay for long.
Average hostel cost: $10
Beer: $3
Transport: under 4-hour bus journey $10
Market meal: n/a
Big expense: partying...
Extra info: You have to pay $7 border tax to get into C.R
Average spend: $170
Nicaragua
2 weeks
My favorite Central American country. Beautiful, cheap and chilled. We visited San juan del sur, Leon, Grenada, Managua and back to San Juan.
Average hostel: $6. In Leon you can get them as cheap as $4
Beer $1.50
Transport: Under 4-hour bus $3.5
Market meal $3
Big expense: Volcano Boarding: $25, day boat trip in Grenada $20
Extra info: $12 visa entry required to enter Nicaragua.
Average spend: $200
Honduras
11 days
I spent 10 days just in Utila. I have written a separate post about the costs of Utila and if it is worth it here. I went just for Scuba Diving so all the money was spent on that (included accommodation) I cant really put a general spend as I didn't travel anywhere else. But take a look at the post if you are interested in Utila. Also a great place to take any of your PADI scuba courses.
Guatemala
16 days
I loved Guatemala, so so much. Every penny spent here was so worth it. I visited Antigua, Semuc Chempey, Lake Atilcan and Flores. Amazing food and scenery.
Average hostel price: $7
Beer $1.50
Transport: Under 4 hour bus $10- Guatemala only does shuttles, not many local busses
Market meal: $3
Big expense: Sempuc Chempey and staying in hostel Lanquin $150.
Spanish school in Antigua $75.
Tikal $25.
Average spend: $420
---
Remember: If you can't afford travel insurance you can't afford to travel
---
Belize
11 days
Pure heaven in Caye Cawlker living a dream of diving the great blue hole. However, the island is not cheap. To do it on a budget cook every meal in the hostel. Find out more about expenses read here.
Average hostel price: $12
Beer: $2
Transport: No transport on C.C. Water taxi from Belize city to Caye Cawlker included in $20 ticket from Flores in Guatemala. 
Market meal: n/a only restaurants. I cooked in the hostel mostly
Big expense: $240(!!) diving the Blue Hole...phewww... but it was worth it.
Average spend: $220 
(not inc $240 dive)
Mexico
1 Week
The last stop in the Latin American journey. My main reason to visit; to swim with the whale sharks in Holbox Island. I also stayed in Cancun for 4 days
Average Hostel price: $9
Beer: $3
Market meal: TACOOOO'S $3
Transport: Under 4 hr bus $7
Big expense: $90 whale shark 'tour' $50 Bus from Belize city to Cancun
Extra expense: $17 exit fee from Belize.
Average spend: $250
---
---
Central America was completely different to South America; I was parting with a lot more money and didn't do any work or volunteering. I really enjoyed its chilled out atmosphere and the variety of things to do. I really didn't have much of a budget for this trip as it was more about doing what I wanted to do, but if I could do it again I would try and spend a little bit less, but I have no regrets! However, I didn't spend any money on flights so that helped (but if you are make sure you take a look at these discounted flights here)
So all together, through all 7 countries, lots of diving, swimming with whale sharks, jumping off bridges and eating lots of tacos the grand spend was...
Average $1750 general spend
Add $500 boat from Colombia to Panama
Add $800 diving in Utila, Panama and Belize
AVERAGE TOTAL: $3050
Wooo... The same amount I spent for 6 months in South America.. This just proves how different both continents are and how much you can expect to spend.
Happy travels.
**If you would like to guest post in this series please contact me at sarah@coffeewithasliceoflife.com **
---
Earn while you travel; become an English teacher abroad with a TEFL qualification 

---
More in this series....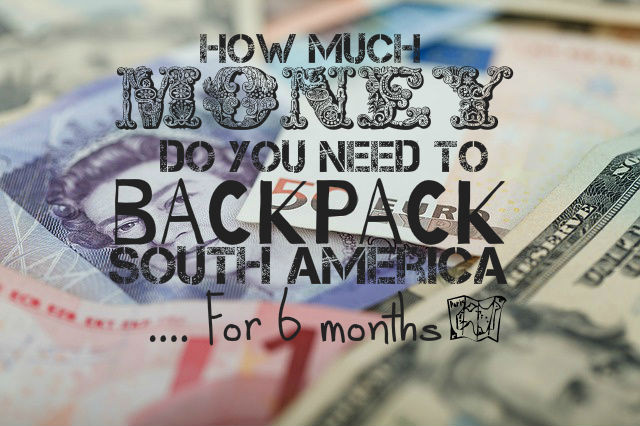 ---