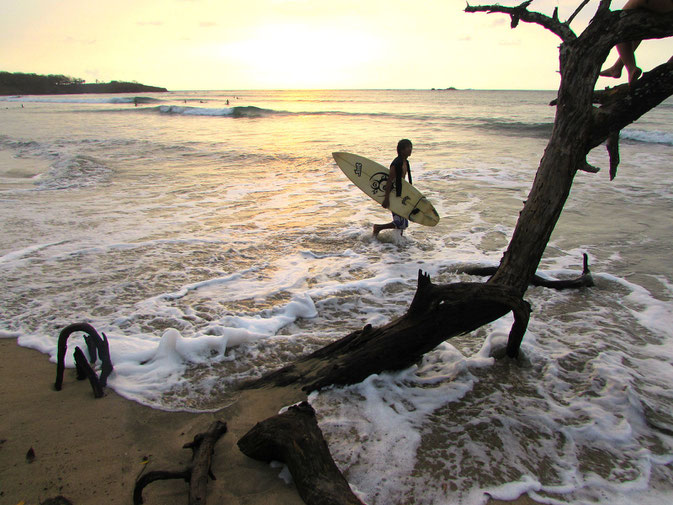 Hey you, yeah..you, yup I really do mean YOU.
You want to travel right? You really REALLY want to travel?
But you're not?
Not yet… You're going to in the summer right? Or once you've saved up that elusive sum. 
Oh actually – you're waiting until your friend confirms she'll come with you. 
Okay.
So wait, can I just ask you.. are you REALLY going to travel? Or is it all just jumble of thoughts, dreams and worries at the moment?
Maybe it is? And you know what.. good on you. Good on you for even playing with the idea. You're making more progress than a lot of people.
But if you really want to travel, I mean you REALLY want to but are just a bit too scared, and a little bit worried that it won't work out, a tad frightened on going solo, then I'm here to help you realise that you've just got to do it. 
You've just got to book that flight. 
The world is waiting for you, and it's not going to come and pick you up; you've got to fasten your own seat belt and start the ignition.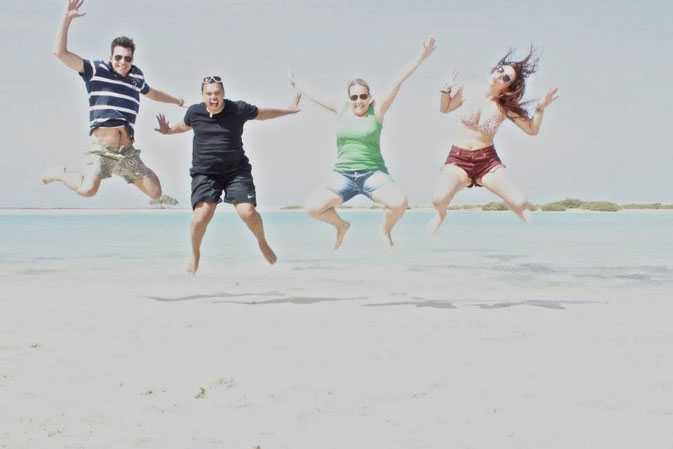 But sometimes you just need a bit of encouragement, don't you?
Some reassurance that you're not going out there and will remain alone...
Let me introduce you to some young female travellers:
       Yes, I know my friends are hot (and all single)
---
Confirmation: you're not going to be out there alone.
Next concern: They must have a lot of money to be able to travel?
Lucy: How much money do you have in your purse right now?
Hannah: How much did you hostel cost last night?
 £6 and thats expensive! My friend is visiting from the UK so we decided to get a private room with air con- You couldn't get anything like this for that price at home!
Claire: How much was your lunch?
Although I usually cook whilst travelling (saves a ton of money), last night I actually decided to treat myself to a 35 Real pizza, (the equivalent of £6.25). Considering I'm in one of the most expensive cities in South America, it was cheap,



Whats the difference between you and them? Do you want to know? Do you REALLY want to know?
NOTHING.
I know these girls, they've worked in supermarkets, watered plants and served cocktails. They don't have a lot of money. They saved to travel. Now they are out there doing it.
Right whats next?
It must be dangerous...?
Lucy where are you, who are you with and do you feel safe?
I'm on my own in Mumbai and feel very safe. I travelled alone round India in 2012 for 8 months and loved it so much I came back.
Hannah, surely its not safe to be backpacking in Vietnam?
I think it is such a myth that 'backpacking is dangerous' as long as you keep your wits about you & use your head. I've been witness to far more violent or criminal acts back home than on my journey so far. I would say 98% of fellow backpackers are all out for the same experiences and therefore most have the same values. If danger was something that was going to hold me back I don't think I'd ever leave my front door.
Clare: You are in one of the most dangerous cities in the world, are you okay?
I am more than okay, Rio de Janeiro is easily the most fantastic city I have visited. In my experience of Rio, the people are the kindest most helpful people I have encountered..
Sarah (yeah I can interview myself too) you stayed in Colombia for 7 weeks by yourself right? 
YES I DID. And I never felt more at home, more welcomed or more connected with the world.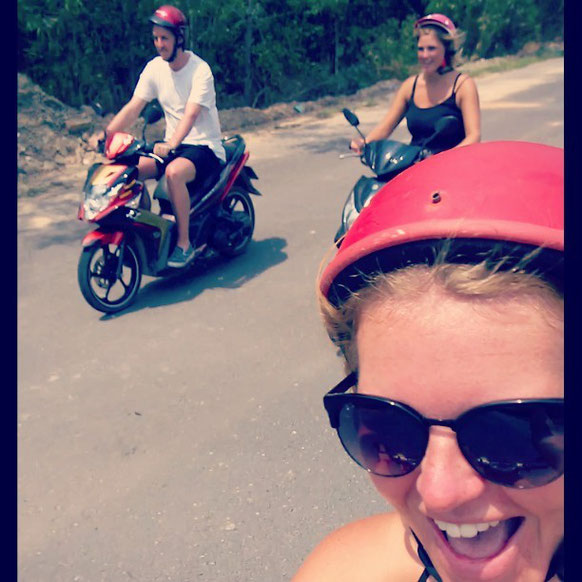 ---
Don't forget your backpackers long term travel      insurance:
---
Maybe concern not completely erased, as yes, danger is everywhere. But then again,so is coffee. 
Ok ok, I think I know the next one:
Your going to miss your friends, your parents, your boyfriend?
Hmm.. you want me to be honest?
No you're not.
You're going to be having the time of your life, jumping into waterfalls, laughing into coconuts, seeing things you never knew existed. There will be times you will wish they were there, like when you try scuba diving for the first time, or you experience something so heartwarming you want to cry. Yes, you are going to wish you could share some of these memories with them. But I hate to break it to you (I mean them) but you are going to make new friends, maybe even a new boyfriend (sorry) 
Don't let the thought of missing someone stop you from missing something you really wanted.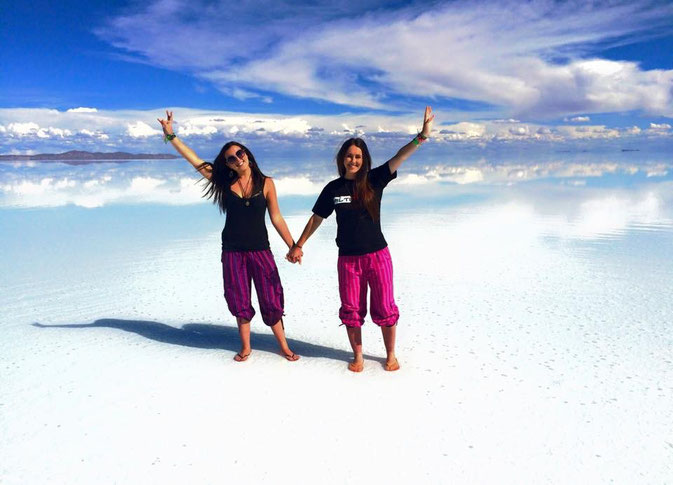 Now what's left?
Oh yup those big ones.
What if it doesn't work out? What if you hate it? What if you quit your job and then you cant find another one? What if your boyfriend splits up with you? What if your passport gets stolen? What if you can't get WIFI (as pathetic as that sounds, I know that's a concern) and what if you just want to come home?
But then…what if you don't try?
"The most dangerous risk of all – The risk of spending your life not doing what you want on the bet you can buy yourself the freedom to do it later"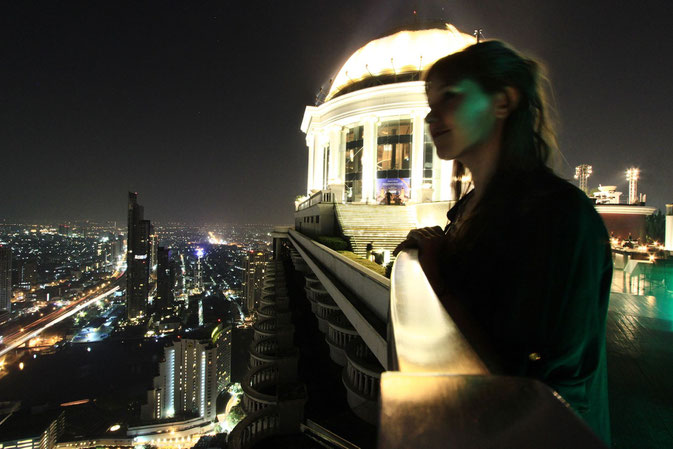 ---

---
I got most of them covered right?
How do I know? Because I was there myself.
It took courage, determination and all these words of inspiration. But I did it, and boy do I wish I did it sooner.
So girls, lets give some last words of encouragement to our fellow female dreamers: What was it that made you decide to take the leap of faith, and how did it turn out?
Lucy: I couldn't afford not to take the leap of faith. Regretting things I didn't do terrifies me. It turned out to be the best decision I've ever made.
Hannah: Travelling had been a dream of mine for a long time. I've always had that feeling that there was life beyond my home town. Then last year I was turning 25 and realised I was closer to 40 than birth and that was a scary thought. I had been working at my job for nearly 2 years and wanted something more but rather than work my way up I decided it was time to bite the bullet, quit my job and travel. By far the best decision I have or will ever make!
Clare: It was my realisation that I will never really have enough money (spending money is all relative), and that I was in desperate need of a huge change of scenery.Most Importantly, I knew I wanted to travel, and had wanted to for years. I had finished university, saved up a decent amount of money, and bit the bullet and booked. If I didn't do it now, then when would I?!
There's that little voice inside you that tells you you're ready for this. 
You don't need excuses to travel anymore. 
If you really REALLY want to travel… then you know what to do.
---
Wanna know more about my friends and their travels?
Follow Lucy in India over at her AMAZING blog www.lucysmilesaway.com
and keep up with Hannah in Vietnam on hers www.getjealous.com//hannah.ravey
As for Clare, I'm persuading the wild child to create one of here own- with still no luck.
---
---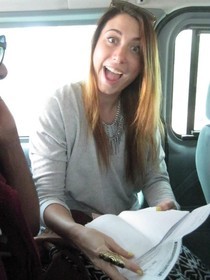 About the Author
Self proclaimed global gypsy, Sarah is a scuba obsessed travel blogger wandering the globe one cup of coffee at a time. Having recently stepped foot back on try land after living and working on a boat in the Pacific for the last few months she is bringing her adventurous spirit and excitement for life into Hong Kong to keep spreading the word that it is possible to live your dreams as a full time traveller. Follow the adventures on Facebook too.
---
---
You will also like:
---