Without a doubt Hong Kong is my favourite city in the world. With so much to do and see everyday it keeps you on your toes until you are just about ready to drop. But that doesn't mean your bank balance has to as well. If you are not allured in by the consumer fever, Hong Kong can actually be done on a budget and in fact so many things can be done for freeee.
So here's my top free things to do in HK.
But be warned, Hong Kong will take you in by the heart strings and not let you go for a very very long time.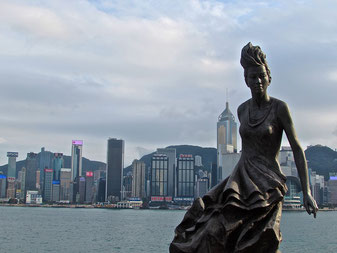 Avenue of the stars
The Avenue of Stars is a 400-metre long stretch of waterside promenade along the northern side of Victoria Harbour, in front of the New World Centre at Tsim Sha Tsui. It is based on Hollywood's Walk of Fame and celebrates stars of the Hong Kong film industry such as Jackie Chan, Bruce Lee, Jet Li. Honestly the best thing about it is the view across the harbour and the fresh ocean air. Walking alone the promenade you feel a mix of excitement for a city yet with an atmosphere of a seaside town. Do the walk in the day and at night.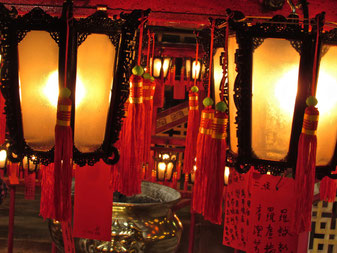 Chinese Temples 
Hidden in lush hills and wedged between shining skyscrapers, Hong Kong's temples are active places of worship and the focal point of the city's festivals. Visit them to see faithful devotees of Buddhist, Taoist and local deities performing ancient rituals amid aromatic wafts of incense. Man Mo temple is a favourite over at 126 Hollywood Rd, Sheung Wan.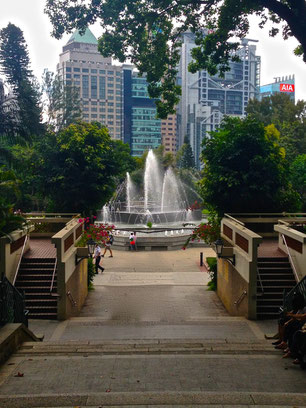 Zoo and Botanical Gardens
One of the oldest zoological and botanical centres in the world it's home to 60 species of birds, and even has 2 Bornean orangentans.  The zoo is surprisingly comprehensive, and is also one of the world's leading centres for the captive breeding of endangered species. Based on a hill it gives you a great view of the city and a feeling of zen amongst the skyscrapers. Albany Rd
Central 
---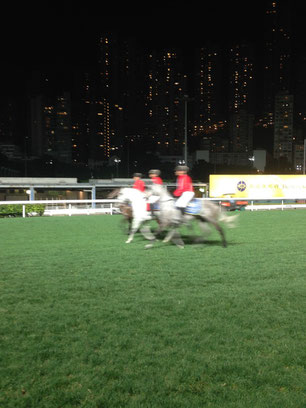 Horse race's
The most fun you can have shouting at horses ever!! The stadium is insane! Its so huge it even has its own Mc Donalnds!! You can make bets as small as 20HKD or not bet at all and just soak in the atmosphere. Gambling is one of Hong Kongs favourite past time and you will be sure to see some serious money spending here. Happy Valley racecourse, Wan Chai: Races usually held from September - July on Wednesday Evenings. (sometimes on weekends)
First race normally starts at 7:30pm with free admission.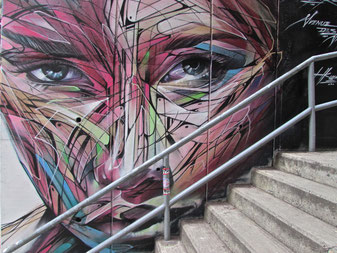 Street Art
A fairly new addition to the trendy 'hipster' district of HK. Sheung Wen is now home to some incredible displays of creativity in form of street art. Easily rivalling more raved about cities popular for street art, pieces are getting added more frequently. Start along Hollywood road in Soho and work your way round all the alleys and pathways discovering multi coloured murals.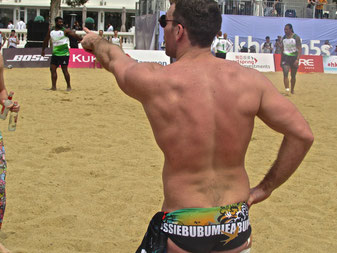 Go to the beach, beach...
Just a bus ride away from HK island repulse bay has a swanky beach resort feel, but is as popular with locals as tourists. Each year the Rugby 5's hold there warm up event to the 7's here with guaranteed half dressed men and lots of beer. The rest of the year it is a sun soaked oasis with white sand and excellent people watching potential. Bus 6, 6A, 6X, 66 or 260 from Exchange Square bus terminus (near MTR Hong Kong Station, Exit D) and alight at Repulse Bay Beach.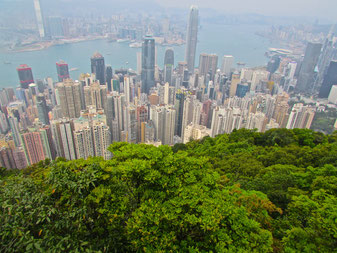 Victoria Peak
Easily the most popular attraction in HK. The peak looks over the city with a 360 degrees view and great photo opportunities. Take the number 15 bus from central pier and enjoy the scenic ride to the top. Go more than once, and be sure to see it at night to. There are cafe's and restaurants at the top to keep you entertained for hours.
---
       Become an English teacher in Hong Kong:

---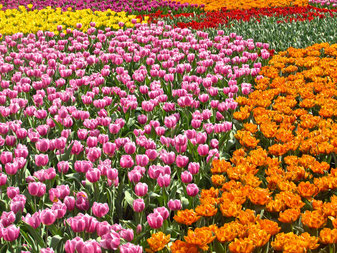 Victoria Park
The biggest patch of public greenery on Hong Kong Island. The best time to go is on a weekday morning, when it becomes a forest of people practising the slow-motion choreography of taichi. The park becomes a flower market a few days before the Chinese New Year. It's also worth a visit during the Mid-Autumn Festival , when people turn out en masse carrying lanterns- Causeway Road, Causeway bay.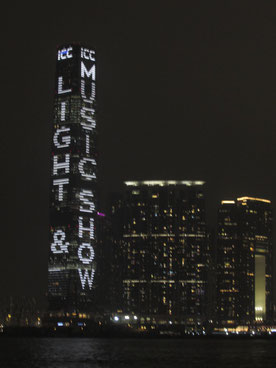 Symphony of lights
Named as the 'World's Largest Permanent Light and Sound Show' by Guinness World Records, coloured lights, laser beams and searchlights perform in an unforgettable all-round spectacle synchronised to music and narration that celebrates the energy, spirit and diversity of Hong Kong. There are five main themes: Awakening, Energy, Heritage, Partnership, and the finale, Celebration. The show is for free public enjoyment, the best place to watch it is by the Avenue of stars on Victoria harbour.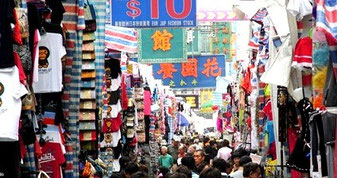 Markets
There are markets to keep you entertained for days in HK. The Ladies market is the most famous market, and one of the best for visiting tourists to soak up the hustle and bustle of a Chinese market. Despite the name, the markets sells clothes for men and women and plenty of cheap Chinese curios, as well as being one of the locations for Hong Kong's buzzing trade in copies and fakes. Tung Choi Street.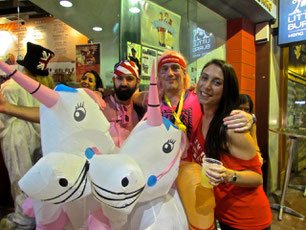 Winning Wednesday..
In HK is all a bout midweek, not only do you have the horses in the evening but every museum is freeeee of charge. So check out the space museum on Victoria Harbour and the museum of natural history and science museum (right next to each) on Kowloon. Oh and ladies, tonight is YOUR night.. head over to Wan Chai after you have educated yourself and lose those brain cells with free champagne and cocktails in most of the bars!!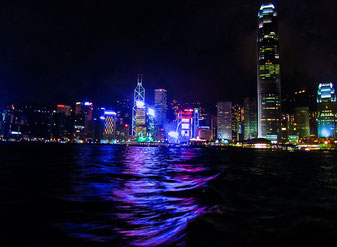 Take the Star Ferry... ok its not free, but its $2 HKD. The best 20p you will ever spend!! The views are among the best you could get on sea level and the ocean breeze is a welcoming change.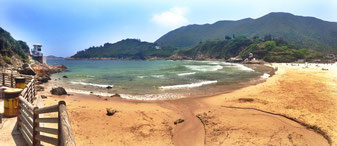 Take a hike
Can you believe this is HK? From MTR Shau Kei Wan Station Exit A3, take bus 9 at Shau Kei Wan Bus Terminus to To Tei Wan, Shek O Road. Then you are ready to hike the 'dragons back'. It is a fairly easy hike and has the most stunning views. Once you have finished you can get back down to the road and take the bus to Big Wave Beach (pictured) and whittle away the hours in the sun, and if you're feeling adventurous you could even hire a surf board and ride the waves.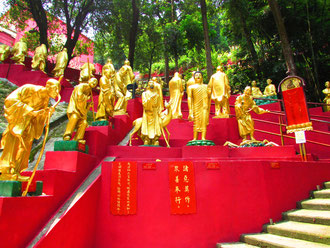 Ten thousand Buddha's 
There really is 10,000 of them! An unsurprising sight in Hong Kong, it is a great place to bring friends or just take a walk up yourself. Make sure you bring lots of water though, its a steap hill to the top!
---
---
You might also like:
---
Become a teacher in HK. Get 30% off your TEFL with code 'coffeelife30'