When you think of Hong Kong you think of skyscrapers, money, men in suits and dim sum. When I think of Hong Kong, I think of beaches, mountains, waterfalls, hikes and green grass. When you think of Hong Kong you think you could spend 4 days here, when I think of Hong Kong I think it could be a lifetime. 
Hong Kong will capture your heart surprise your soul and excite your senses.. As a travel writer, it is actually really tough for me to put into words why that is. If I could bottle up the atmosphere here I would send it out to each and every one of you. 
All I can say is you need to see this place; you need to feel it. You need to realise those skyscrapers are just to distract those that don't believe there is more out there and to let the ones that do keep it all to ourselves.
So I really thought about not telling you about the most beautiful hike in Hong Kong, I really thought about only telling those that gave the city a chance and fell for it like I did.
But I just can't keep this to myself. I introduced to you:
Ping Nam Stream, Fanling: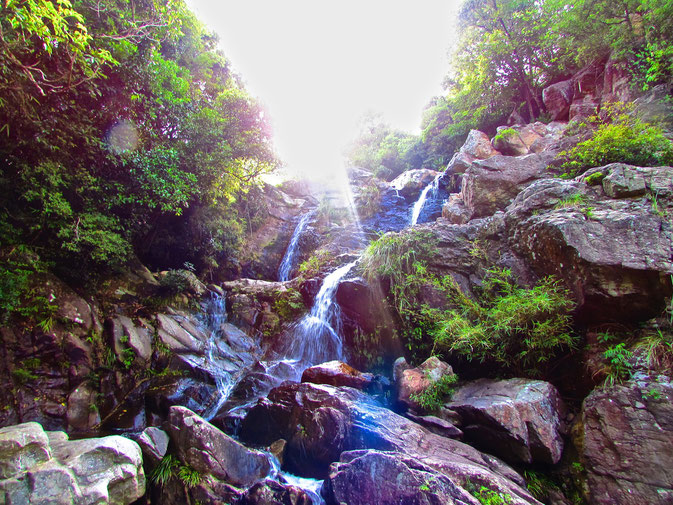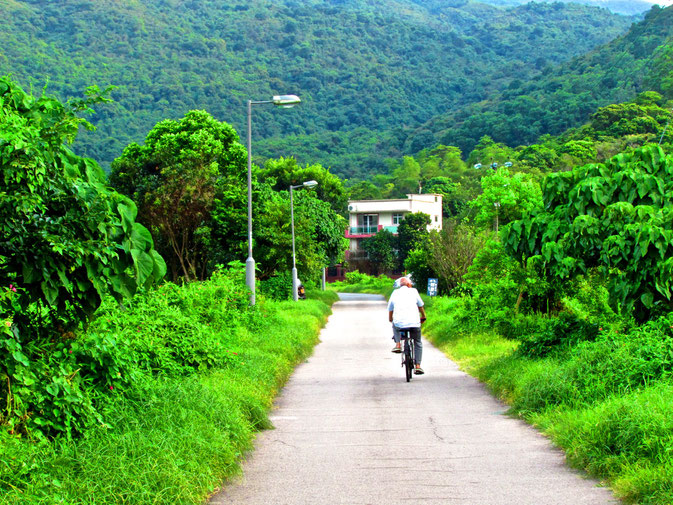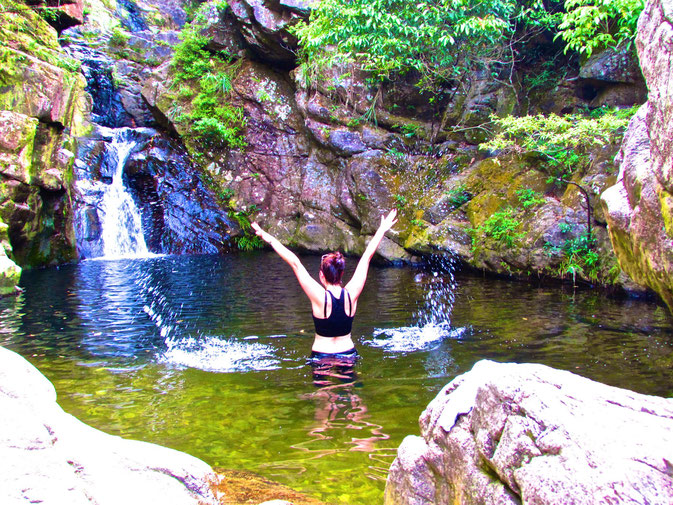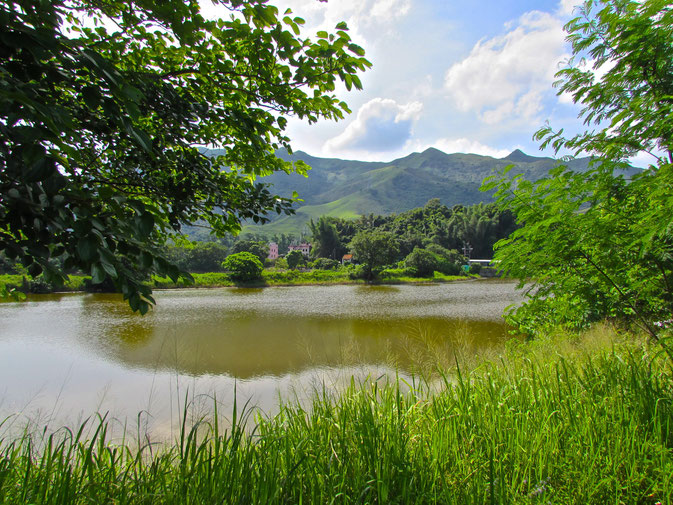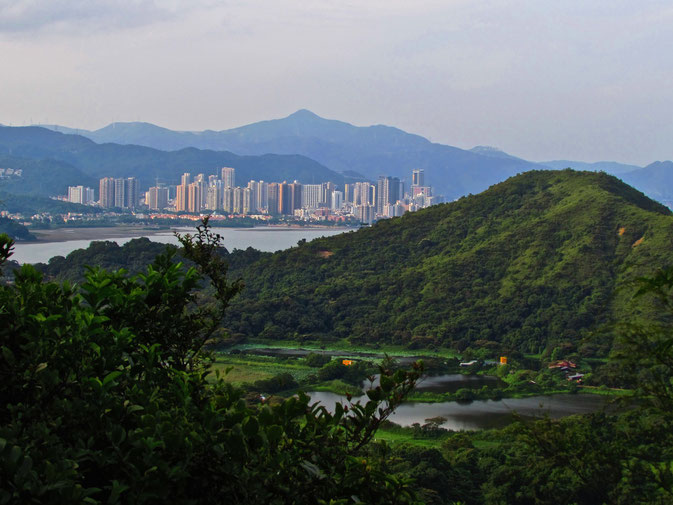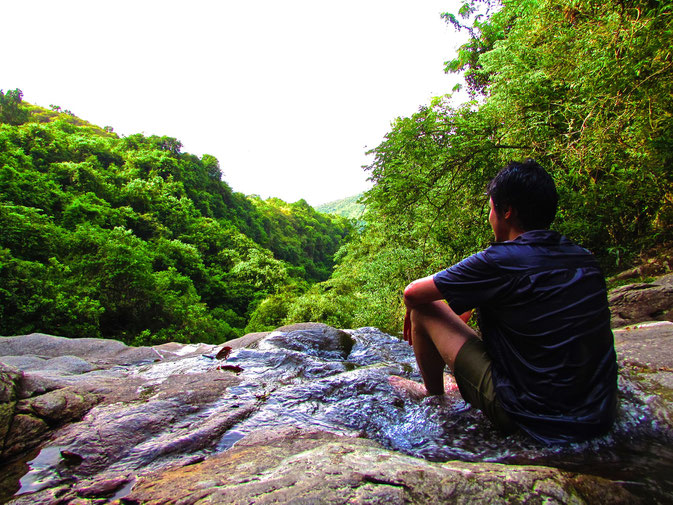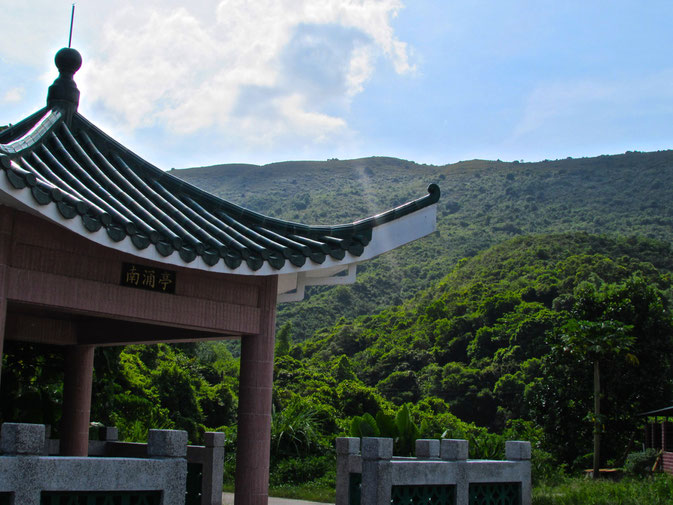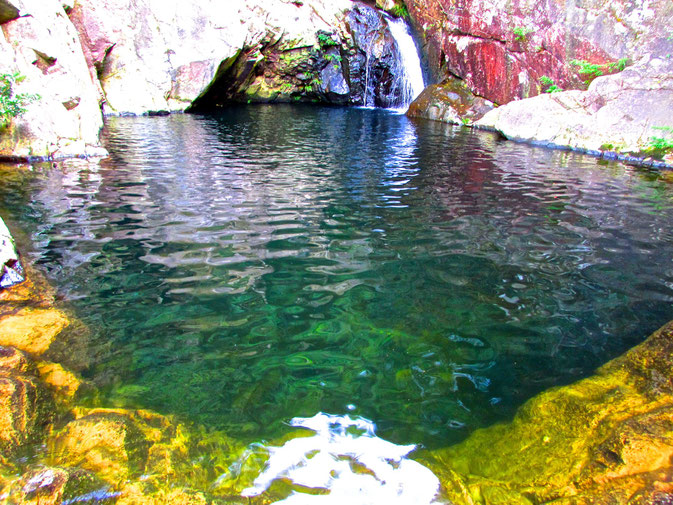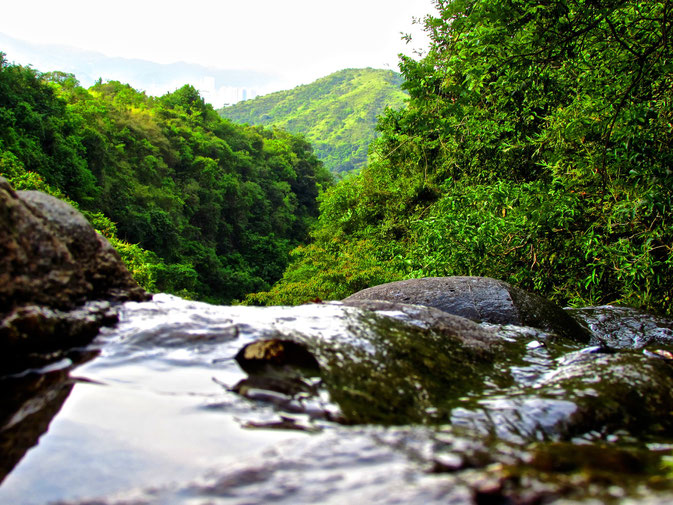 NOTING THIS BEAUTIFUL COMES EASY. THIS IS WHERE WE SEPARATE THE BOYS (GIRLS) FROM THE (WO)MEN.
Expect cascading waterfalls, breathtaking views, and secret rock pools. This is THE most beautiful place I have discovered in Hong Kong, but you need to be the adventurous sort to reach it.
This requires a hike. And not following the route.
There is a trail called Nam Chung trail. Follow this if you want to stay completely safe and admire the stream and waterfalls from a far.
The trail will take you up to one natural (and of course stunning) rock pool where you can climb around, swim and see some amazing views BUT you are missing about 90% of what I saw above.

If you are up for a challenge, are feeling adventurous, and want to find a natural infinity pool that looks over to China, then do what I did.
Trek up the waterfall.
It sounds more dangerous than it is. There are plenty of rocks and branches to hold on to and even chalk written arrows pointing you in the right direction. Hikers that have been before leave bow's in the forms of material as a sign you are on the right 'path' This adds to the thrill and excitement.
You need a full day, some courage, and a 2-liter water bottle.
At any point do you think it is a hard walk I promise you as soon as you find that natural infinity pool you will be willing to do it every day. (I'm going to let you find that yourself- be adventurous.)
Keep reading to find out how to get to Pin Nam stream...
Oh one last thing.. If you don't like these, then maybe don't go..there's quite a few around:
How to get there: Take the MTR to Fanling station on the Blue line (about 30 minutes from Red line Mong Kok East)
Exit A2.
Take KMB bus 78k (if you don't want to have to call the stop) or green minibus 56k. (check out http://hketransport.gov.hk for more bus info). 
25 minutes ride to destination.
Get off at 南涌 NAM CHUNG.
From there take the first right (Luk Keng road). From this point, you are about 35 minutes walk away from the stream.
Continue walking down the road until you come to the entrance of the 'Wilson trail' (all clearly sign posted)
If you want to play it safe go up the stairs and follow the trail. The trail takes about half hour and it will end in a nice rock pool where you can swim and relax. It is beautiful, but you are really missing out on the best pools. If you want to see everything above DO NOT GO UP THE STAIRS.
Keep walking until you see a big gate and a dam. To the right of you there will be a little set of stairs which is almost covered by overgrown greenery. Go up these.
This takes a lot of ducking and jumping- the grass is overgrown, however there is a small trodden path made by other hikers. Follow this until you come out onto the stream on the other side of the gate. You are now in the stream... let the adventure begin.
As long as you follow the stream the whole way up you won't get lost. Keep going upwards enjoying the views and hidden rock pools until you come to a wooden bridge (about 2 hours from the start) that bridge leads you to the end of the Wilson trail and you can then join the path to get back down to the entrance you saw at the start.
Information
(~6.2 kilometers) 4 hours if you are not stopping/swimming. 
Trail (bus stop) to stream: 35 minutes. 2.5k
Stream: 2.5 hours. ~700m
From stream end to bus stop: 60 minutes. ~3k
**Please be careful. The rocks can be slippery and sharp. This post is just to inform of how to get there and what you will see, please research more about guidance for beginners.***
---
---
You will also like:
---
Become an English Teacher in Hong Kong:

---