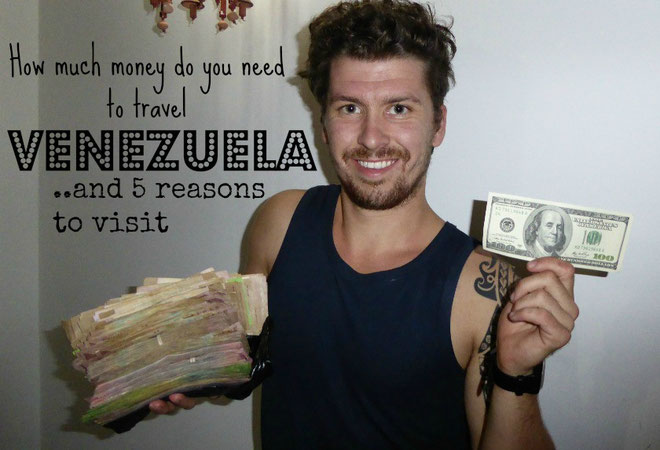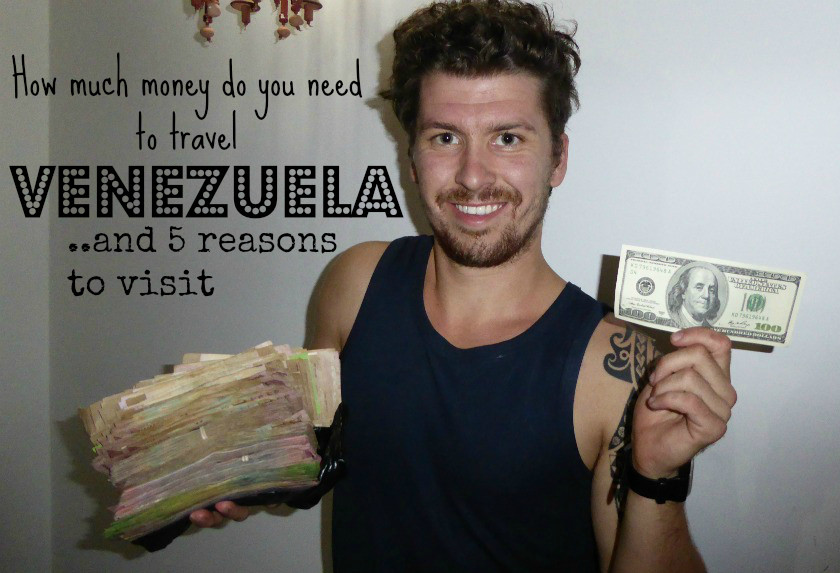 Who knew how much people loved having a nosy at what you spent while you traveled hey? My last post 'How much money do you need to travel South America for 6 months' has proven to be one of the most popular that I have written. Aren't we all such inquisitive creatures?
From that, I have now decided not only to write another post, but to actually start a new series on 'How much do I need to travel...'
In this series, I will be letting you into the real price of travel from me and fellow travel bloggers, to help inform and prepare for your next trip.
This next one is from one of my favourite travel bloggers; Will Hatton from the TheBrokeBackpaker.. So let's see how much money you need to travel Venezuela..and 5 pretty good reasons you should visit too.
Venezuela, the kidnap-capital of the world. Spiralling inflation, police with a reputation to shoot first and ask questions later plus armed gangs of angry protestors. A powder-keg waiting to explode. Not the kind of place you go to for a relaxing holiday. A destination for only the suicidal or the foolish
Or at least that is what I had been expecting…
Why go?
Everybody I had met had told me that to visit Venezuela was mad. I had been travelling for six months, down from Central America and into Colombia, getting ever closer to the mythical 'suicidal travellers only' country. The whole time I had been on the look out for someone, anyone, who had actually been to Venezuela and lived to tell the tale. I had yet to meet a backpacker who had successfully traveled around Venezuela. That didn't stop people giving me advice, when it came to Venezuela, everybody seemed to have an opinion… 
"It's impossible to visit Venezuela without getting robbed"
"Do you have a death wish man!?"
"I heard they forcibly evicted all foreigners?"
"Isn't it unbelievably expensive there?"
"Your going to die… I hear the girls are hot though"
So why go? 
Despite all of the rumours and half-truths that were thrown at me, it turned out that there was five crucial things nobody seemed to know about this truly incredible country…and these are the reasons to visit Venezuela.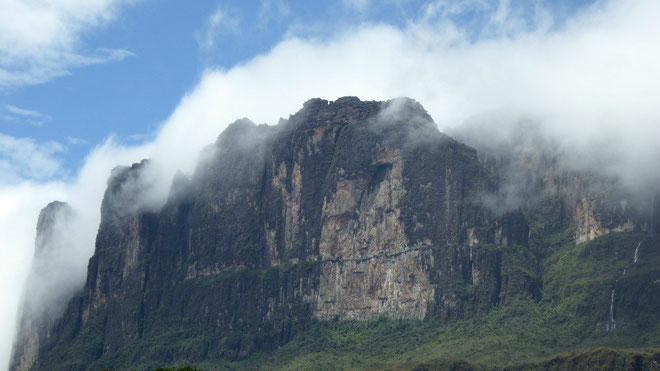 1. It is unbelievably cheap
Venezuela is the cheapest country I have ever been to, I changed money on the black market, which is pretty much the norm for anybody lucky enough to have US dollars, and was absolutely amazed at what I could afford. For one dollar I could get twelve beers. For four bucks I could stay in a five-star hotel room, for six bucks I could catch a flight, for eighty bucks I could go on all inclusive, four day, wildlife tour. Venezuela is a country where you can easily get by on just fifty bucks a week.
'With a budget of around $100 a week, I lived like a king…. a literal goddamn king.' 
2. Crazy cheap road-trips!
I knew Venezuela was going to be cheap, although just how cheap it was truly shocked me. What I didn't know was that I could fill up a car with gas for less than 1 US cent. That is not a typo. Venezuela has more oil reserves than any other country in the world and you can buy a full tank of gas for less than it costs to buy a bottle of water.
Read also: Mercado Negro – Making sense of Venezuela's Black Market
---
---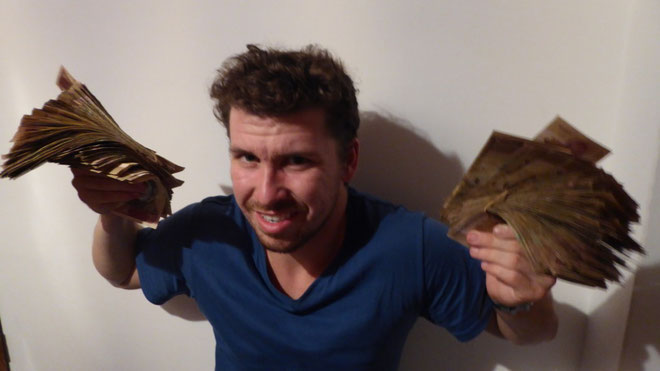 ---
4. Prime adventure territory! 
It took me a few days to figure out Venezuela, I spoke to lots of people and tried to get a better understanding of the very complicated economical and social issues in the country. It's no wonder people had been telling me not to go; Venezuela can be a scary place, especially if you're living there. Saying that, for an adventurous backpacker, it is so worth the risk. With some truly stunning sites, the table-top mountain of Roraima being my favourite, dirt cheap adventures and a welcoming people; Venezuela is prime adventure territory – just play your cards right and play it safe.
5. The people are awesome
Everywhere I went, people seemed somewhat bewildered to see me. I met only a handful of other backpackers whilst in Venezuela, all of whom spoke better Spanish than me. Locals never seemed to sure what to think of a tattooed gringo with a scraggly pack and terrible Spanish attempting to hitch a ride or make new friends whilst out on the town. Ultimately, most people were incredibly kind to me, possibly out of a sense of responsibility, and nothing bad ever happened to me. I found the Couchsurfing community in Venezuela to be thriving and I made some great friends throughout the country, despite my terrible Spanish! I found the local people to be really concerned for my wellbeing and to be incredibly helpful when I was sorting out buses or trying to find somewhere to stay.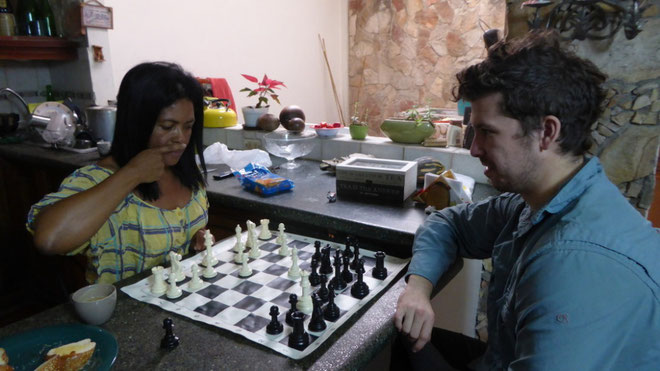 I personally would love to go back to Venezuela and would recommend it to anyone in search of a real adventure. Bear in mind though, this is not a destination for backpacking newbies. For the more experienced backpackers, with some time in The Middle East or Western Africa under their belts, Venezuela is the next big thing…
A $100 budget a week is MORE THAN ENOUGH. I spent about $320 the whole month I was there.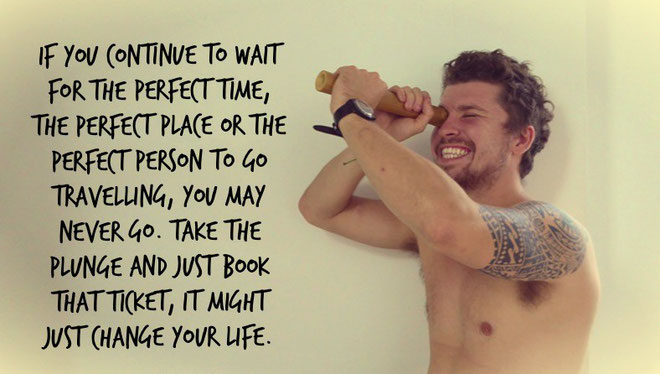 Thanks so much to Will for sharing with us his experiences in Venezuela. It's definitely on my list of places to go now! Another great post to show you how travel doesn't have to be expensive.
---
So who is Will?
Writer and photographer. Adventurer and vagabond. Master of the handstand pushup. Conqueror of mountains, survivor of deserts and crusader for cheap escapades. Will is an avid hitch-hiker, couch-surfer and bargain-seeker. He is a devout follower of the High Temple of Backpackistan and the proud inventor of the man-hug. Will blogs over at The Broke Backpacker about his adventures around the world, you can follow him on Facebook and on Twitter or, if you're really friendly, hunt him down on the road for a cheeky pint. 
---
---
Want to teach English in South America? Get your TEFL below and enter COFFEELIF30 for 30% off.

---
---
More in the series:
---