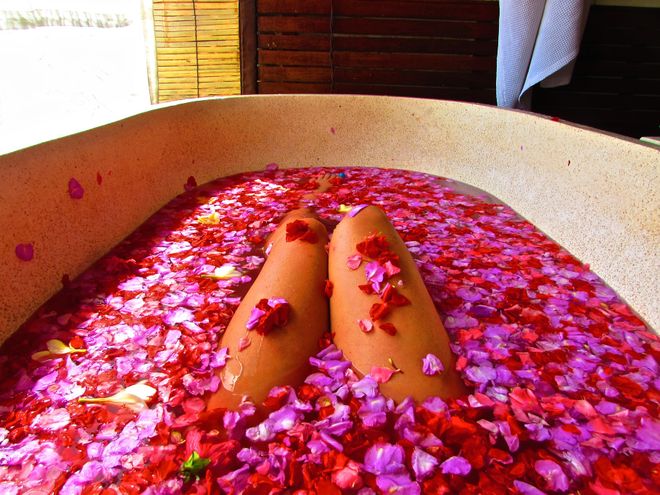 I never knew how much I needed to relax until I came to Bali. Living in the fast-paced city of Hong Kong I loved every minute of it. From lunches to coffees, to offices and cocktails, the city life was the life for me. So I didn't need to escape, I wasn't burnt out and I didn't need to relax. Or so I thought.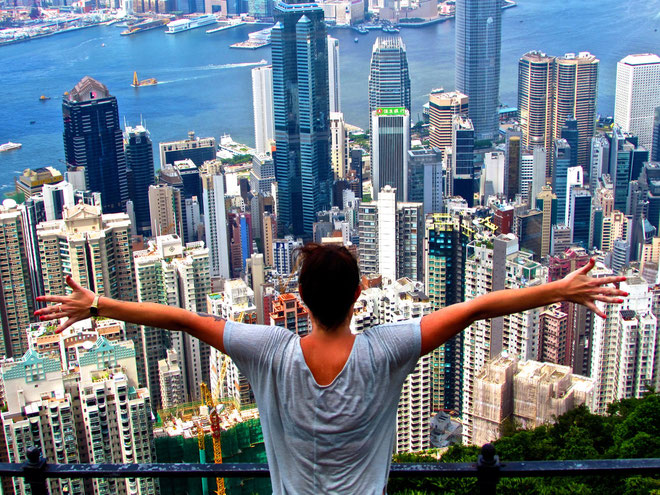 It seems the fast pace had tricked my brain into thinking it was normal to sleep a few hours a night, drink one too many vodkas and skip the yoga session for a new restaurant opening. Thank god OneWorld retreats showed me the other side of life. The healthy, relaxed side. They showed me the most perfect retreat in the world.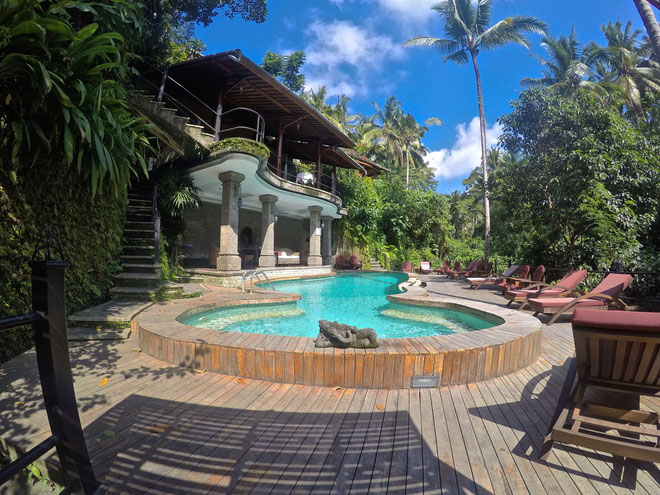 OneWorld Kumara retreats is set just a few minutes out of Ubud main centre surrounded by rice fields. It offers individual and group journeys to the source of travel and life experiences through a combination of yoga, meditation, spa and deeper experience retreats. I went along for a 2 night 3 day 'Ubud Spa Vacation' package and my days went a little something like this:
Day 1
Transfer to Oneworld retreats (I was coming from Sanur)
Welcome drink and check into room
19:00 Dinner served on balcony
Dinner changes most days and is a choice from local dishes, vegetarian and meat. 3 courses are served as well as a drink, and absolutely everything I ate during my stay was DELICIOUS and fresh, but my favourite has to be the nasi goreng!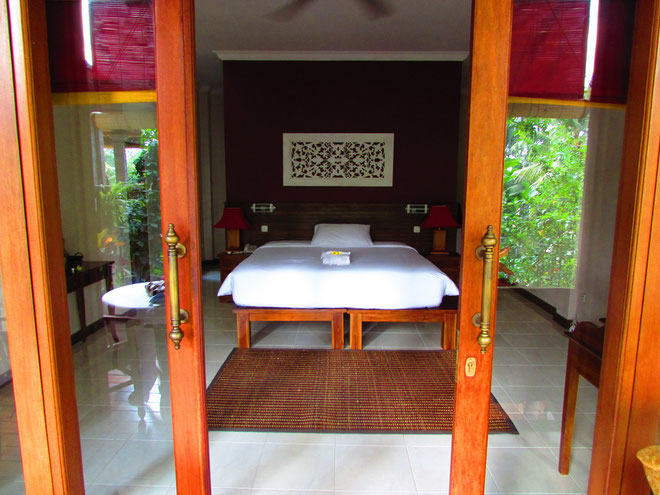 Day 2
07:00 Morning yoga class in the yoga hall looking out over to the rice fields.
8:30 Breakfast of fresh fruits, freshly baked bread, juices and eggs served on your balcony.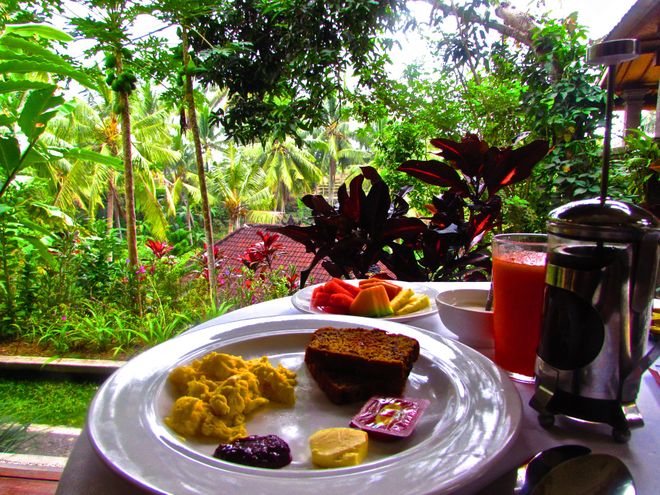 10:30 Rice field walk and lunch at Sari Organic
A local tour guide will lead you around the rice fields, explaining their history and how the rice is planted, the whole walk take about 2 hours and ends at the gorgeous Sari Organic where you will get a main meal drink and dessert all included. The menu there is HUGE, and it all looks so amazing, it was hard to choose but I went for a pineapple and coffee juice, vegetarian curry and chocolate coconut balls.
Read also: Bali Food Guide – Locals & Frequent Travelers Reveal The Best Bali Restaurants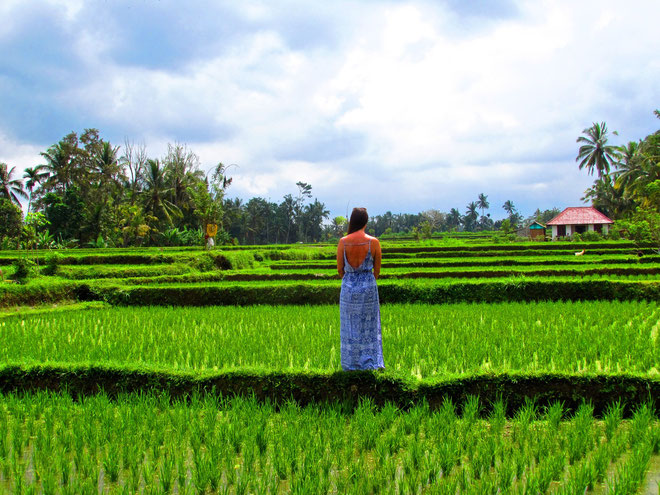 15:00 Spa treatment- a choice of any of the following
- Relaxing Massage
-Deep Tissue Massage
- Facial Treatment
- Hair Treatment
The therapist met me at my room and escorted me down to the spa where I had the Facial Treatment which included a head and neck massage. I chose a softening moisture which made my skin feel absolutely heavenly.
Dinner is not included on the 2nd day so I took the free shuttle into Ubud centre and went to a cute little vegetarian restaurant on the high street. OneWorld's driver then picked me up 2 hours later.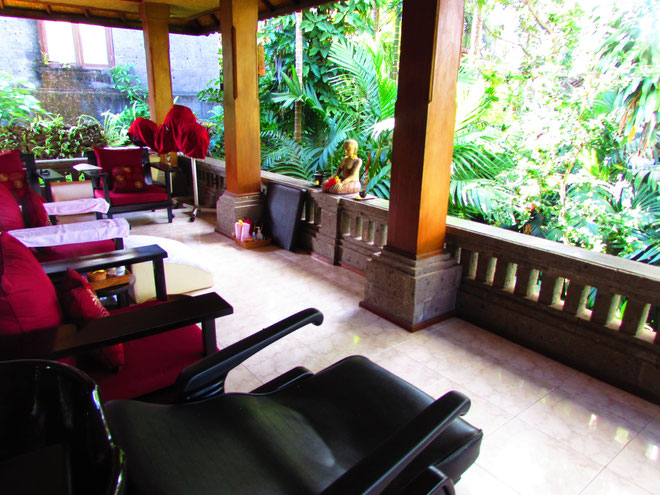 Day 3
08:00am Breakfast served on your balcony
10:00 Spa Treatment:
Spa Mandi Treatment- Massage, Exfoliation and Bath
A favorite to many guests, a mandi is Indonesians most famous treatment. This 17th-century Javanese royal treatment includes a traditional body massage followed by a body scrub with turmeric, sandal wood and rice powder, an exfoliation of yogurt to eliminate toxins, and a fragrant blossom bath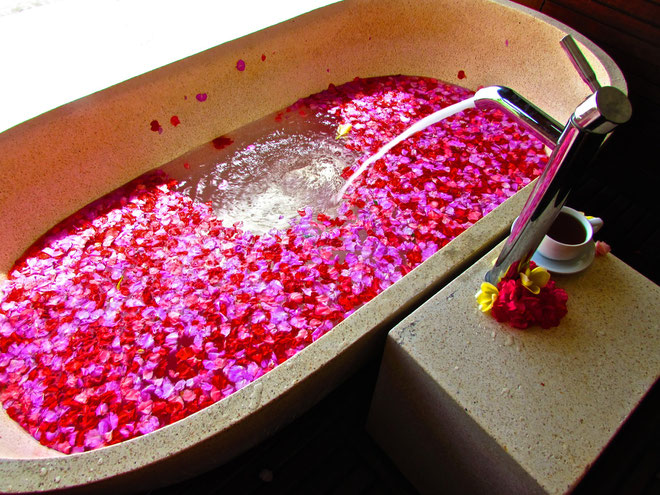 And there ended my journey with OneWorld retreats. I had the most fantastic stay there and never realised how much I needed it. Waking up to the sound of nature and falling asleep to the calming silence did me a world of good. I returned back to Hong Kong refreshed and smiling about the wonderful memories made. I plan to go back very soon and whenever I need to turn off from the city life and relax into tranquility of OneWorld retreats.
Read also: 10 reasons to visit Flores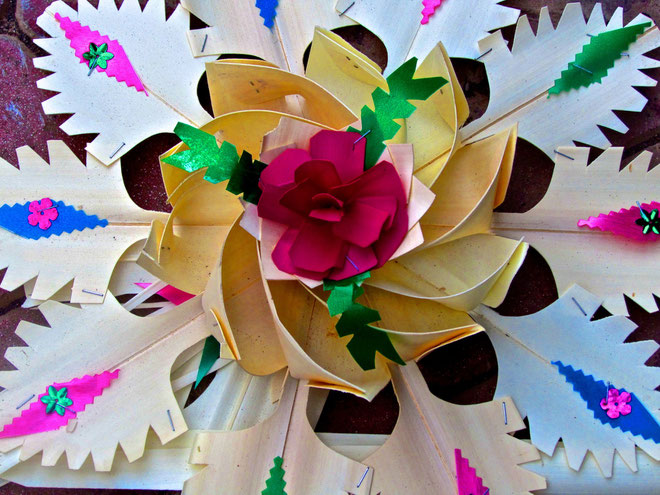 To find out more information about OneWorld retreat and to pick a package that best suits you head over to their website here and check out some of their YouTube videos to fall in love with it even more.
Happy Relaxation.
Read also: Things to do in Bali
*Please note this was a sponsored post, however all opinions were my own from my own individual visit there in June 2015*
---
---
You will also like:
---
---