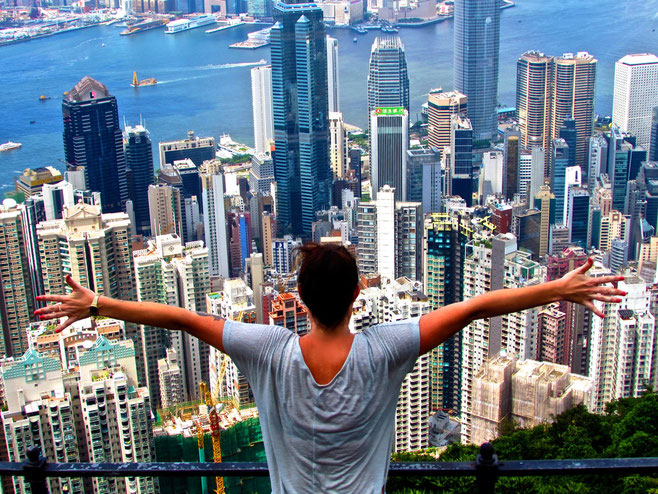 I really, really want to tell you it is cheap to live in Hong Kong, I really do. But I can't lie.
It's expensive. It's god damn expensive. It is the most expensive city I have ever visited.
BUT WAIT... It is also the most vibrant, exciting, surprising place you will ever visit. Every day is filled with opportunities to make something of yourself or your business, and I guarantee if you give Hong Kong the chance it will reward you. 
Now, this is coming from a girl who has travelled the world for the last 4 years with barely more than a backpack and a full heart. So take this as you will. I think Hong Kong is expensive. But you might not. So here are the hard facts.
*Note all prices are in HKD.  £1 GBP= $12, $1 USD= $8HKD*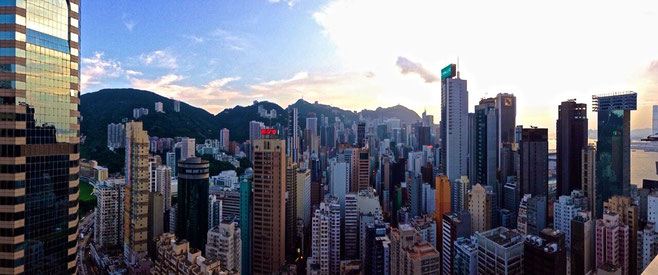 Accommodation 
So as this post is based on LIVING in Hong Kong rather than visiting I will list out some options you have and how much it will set you back. Bare in mind accommodation is likely to be your largest outgoing (and one of the most expensive things in Hong Kong)
Budget Accommodation aka a shoe box
If you want cheap you are best to not live on HK island. Take a look around Kowloon or New Territories where your money will stretch marginally further.
If you want to stay on HK island (where most expats live) then budget places will be serviced apartments. These are quite like dorm rooms. Bare minimal communal areas a small private room (some have up to 6 rooms in one apartment) These can start anywhere from $4000- $8,000 HKD a month. Look in Wan Chai and Causeway Bay for the cheapest ones. You usually only have to put down 1 months deposit and no contract needs to be signed. You can give 1-2 weeks notice to move out or just keep rolling on month after month.
Mid-Range
For anything between $8,000- $17,000 you can find an apartment in Central, Sheung Wan, Sai Ying Pun and Kennedy Town in a shared apartment with one other roommate. These won't be serviced apartments so you will have to put down more of  deposit and sign a contract but you will get more space and better-living conditions. For young single expats this is the preferred choice of accommodation. You can view lots of apartments and find one that not only suits you, but that also has a nice flatmate. Living in Central is so much fun, but still don't expect much for your money.
Splurge
Gone and got yourself a good job and a housing allowance? Good for you. Take a look at apartments in Mid-Levels, Happy Valley or Sai Kung (if you don't want to be in the city) From $20,000- unlimited, you can live the life of a bachelor/ette in your own apartment, maybe even with a rooftop. We all know someone that has 'the best apartment in town' because they also have 'the best job in town' but don't be fooled, there's many a successful person here who also spends every penny he/she earns and more keeping up that persona.
Summary: HONG KONG PROPERTY IS OUTRAGEOUSLY EXPENSIVE. Expect to be spending a lot of money for not a lot in return. But it's the price we pay for living in the best city in the world. In my opinion, it is so worth it.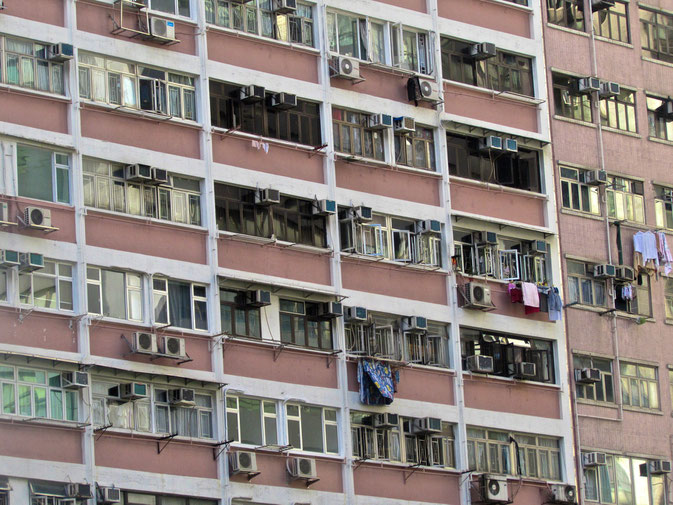 ---
---
Transport
Now this is where I can write Hong Kong and cheap in the same sentence. Not only does HK have the most efficient transport system in the world (as voted by me, but seriously it's amazing) it is also very cheap
There are 3 main types of transport
The MTR- aka the metro/underground
Ridiculously quick and reliable, with one every 3 minutes or less on the main central line (red) A journey will rarely cost you more than $20 and three stops will only put you back $3.8HKD. Cheap, fast reliable. The number one transportation option in HK
Taxis
Compared to any other city they are very reasonable priced. For example a cab ride from Central to Wan Chai (10 minutes) is $22. From Central to Repulse Bay (the beach approx 35 mins away) is less than $100. The only problems with taxis are the drivers usually won't take you somewhere they don't fancy going. For instance, if you wanted to go over to New Terrortries on a Friday night from Central it will take you a good while to find a driver to actually say yes. Top tip is to actually sit in the taxi before you tell them where you are going.
Busses
Not as frequent as the MTR but can sometimes be even cheaper. Usually pretty reliable. Worth it if you don't have an MTR stop near by you.
And there is also:
The Star Ferry
Which actually happens to be the #2 Trip Advisor thing to do in Hong Kong. Public transport that is actually a tourist attraction, and deservedly so. The star ferry takes you from Central to Kowloon (TST) or the other way around, for a grand old total of $2. Go at night and watch the city illuminate before your eyes.
The Tram
Looking to get somewhere slowly but with a scenic route?Take the tram. It's slow, real slow, but it's fun. Take it from one side of the line to the other, sit on the top and look at the things you usually don't see. It only costs $2.30 no matter how many stops you go.
Ferry's
Macau, Sai Kung, everywhere in between.. there's a ferry for that. Head down to Central Pier and just get on a ferry, see where the ocean takes you.
Summary.
Transportation is CHEAP (yay) I personally spend about $100 a week travelling on the MTR about 4-6 times a day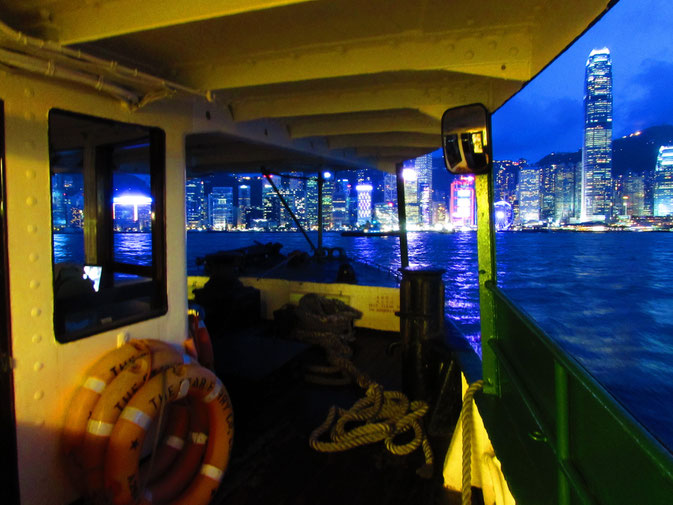 Food & Drink
After accommodation, this is what I spend the majority of my money on. Try coming to Hong Kong and not falling in love with the food and beverage scene. It has everything you could ever want AND MORE. Such a huge variety gives you somewhat of an addiction to trying new places. We don't cook much here (sorry to generalise, but most people I know don't have big enough kitchens) and socialising is all part of the lifestyle. With socialising comes food and drink. And lots of it. But it's what makes the city so lively and exciting. So yes you will spend a lot on food and drink if you socialise a lot, and want to explore the tastes of HK. But it's all so worth it.
Take a look at some of my favourite places to eat here
Average Lunch
Salad/Sandwich $60-$100
Restaurant lunch (set lunches are a big thing here) $90-$200
Street Food
Fish Balls- $7
Noodles- $15
Egg Waffles-$10
Tofu & Veg- $15
Brunch (another big thing here)
Anywhere between $150-$400
Dinner
At a normal restaurant anywhere between $170 upwards per person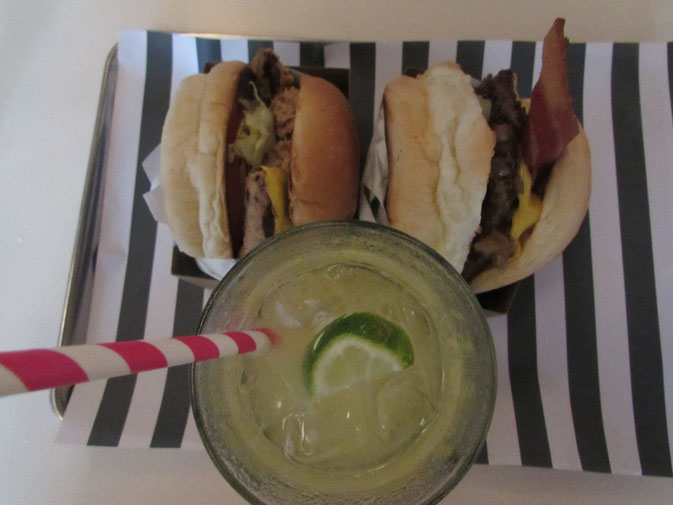 Drink
I (and most people here) am guilty of drinking too much in Hong Kong. It is a huge part of the lifestyle, and as a young hard working expat it is a fun past time after a busy week. Alcohol is expensive, however, it doesn't always have to be.
Happy Hours
Happening in most bars every day between 4-8. Most drinks have a third/half off. If you can get out the office that early it will save you a lot drinking in happy hour. There are tons to recommend but try out Stone Nullah Taverns 'Beat the clock' where drinks starts from $1 at 5pm and double every 20 minutes from then on until 7pm. 
Non- Happy Hour prices on average (minimum):
Beer $65
Wine $80
Spirits & Mixer $80
Cocktails $100+
BYOB
Some restaurants offer this, 'bring your own booze' so you can rock up with a bottle of your own wine in hand. Also check out the open seating area on level 4 of IFC where you can BYO and sit and watch the city turn from day to night. BYOB definitely saves a lot of money
Coffee
Obviously a very important drink in anyone's (my) life. I feel like it is slightly (massively) overpriced here, but it makes up for it in all the options. There are so many amazing coffee shops to be found. It is an adventure in its own. Average coffee from a coffee shop is $40 but can go up to $90. I've made a whole separate article on my favorite coffee shops here
Summary
It's not the cheapest place in the world to eat and drink but its also not the most expensive. It is relative to salaries here, so if you are working while living here you will be fine. If you are not, well, then yes, it is expensive.
I usually spend $200- $250 a day on food and drink, and on average $1500- $2000 a week if you include a weekend of partying it can be up to $3000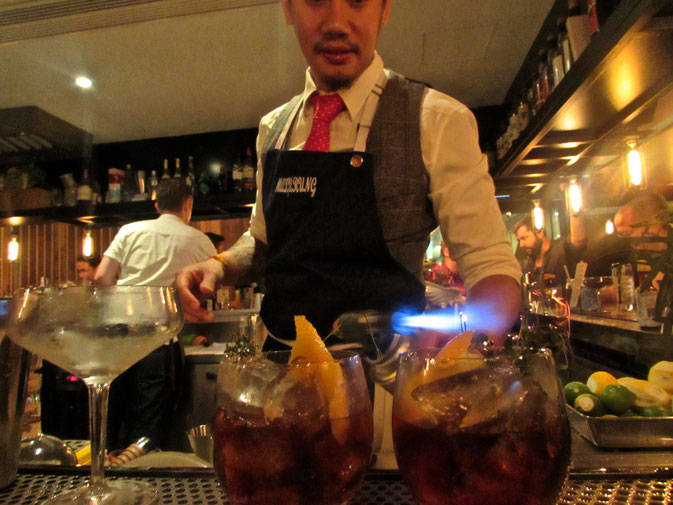 Activities
There are so many free things to do in Hong Kong you could literally spend a whole day not paying for anything. The city itself is a playground with so much to see and do. With transport being so cheap to there really is no limit to what you can do here.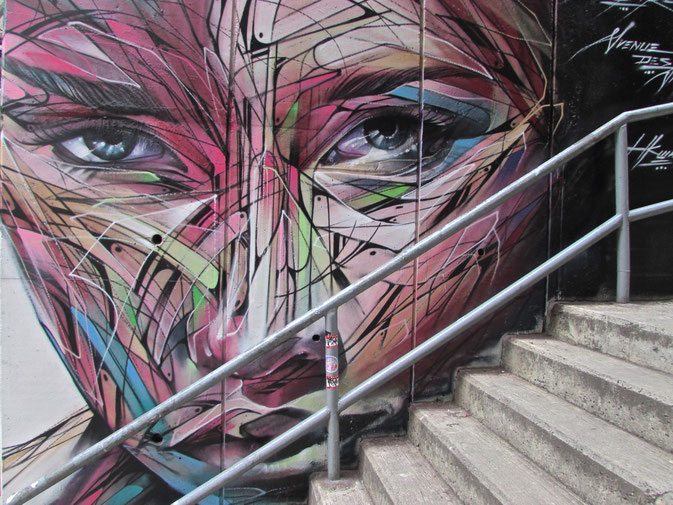 Summary
To be frank: I spend every penny I earn, (and even find myself transferring money to Hong Kong from my UK savings account) But what else do I need it for? I choose to live here because IT IS THE BEST CITY IN THE WORLD. I am more than happy to live within my means and spend what I earn. Personally, I don't have any other outgoings than what I have here. Yes, it is expensive, please don't come here thinking it isn't, but you have to think whether it is money you are worried about or experiences? I am richer here than I ever have been. But not in money.
In general, I would say you need around £1900 a month to live here (comfortably, but with a small apartment and not splashing out on big nights out) so around $20,000 HKD
*Damn Brexit putting the exchange rates through the roof*
---
---
Want to work as a teacher in Hong Kong? Get your TEFL here (plus 30% off when you enter COFFEELIFE30)

---
You will also like:
---