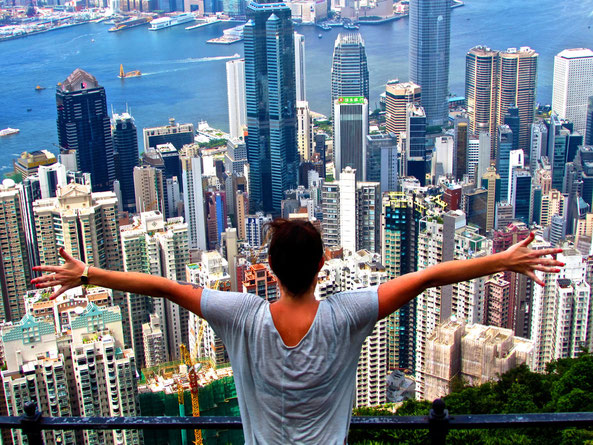 I realise in the last 6 months I haven't 'blogged' much, well really not at all, I have written a lot, yes, but the articles have been more about destinations, tips and advice or some 'Fuck society go and travel the world' persuasive pieces. But I haven't told you much about me. I never really know how many people are interested in the personality behind the blog, or just the blog itself. Nether the less you can choose to stop right here because I am about to tell you about the last 6 months of my life, the best decision I ever made and my new home Hong Kong.
It all goes back to a time of ocean and sharks…That time I took a job as a dive master on board the world's first live a board and moved to the 'end of the world' to live on a boat. Damn that sounds cool, I never really reflected on this part much. Long story short it was paradise, diving all day, waking up to sunrises, fresh coconuts, dolphins, SHARKS and homemade cake, lots of cake. But paradise doesn't come without its downfalls. Spending 24 hours at sea for a few months soon wore me out (I needed a glass of wine and a fresh shower) so when the opportunity came to hop off board and onto dry land I was first in line.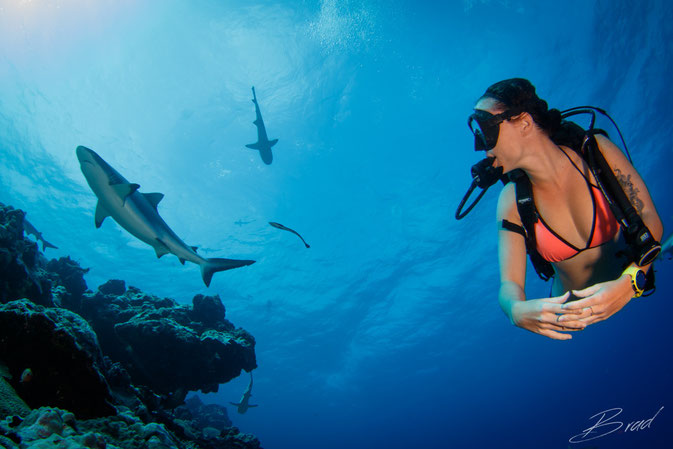 I didn't know where I was going or where I would end up, but that's what SkyScanner is good for. I typed in 'Guam to anywhere'. Tokyo came up as the cheapest. Can't say I've ever been that bothered about going to Tokyo, but why the hell not. I was off to Tokyo. But I wanted wine first, which meant I didn't get round to booking my ticket the until the next morning. 
Hong Kong had beaten Tokyo in the cheapest ticket stakes post bottle of wine. So Hong Kong it was. I was going to Hong Kong. And just like that I made the most blazee yet best decision of my life. (Thank good for that bottle of wine-see wine does help you make good decisions)
I expected nothing from Hong Kong, I didn't particular want anything from it, I was happy to take what it was going to offer, but I wasn't going there long term. My plan was to stay a week and then head onto Melbourne to visit friends.
I stepped out the airport and on to the bus and from that moment something changed. I watched the lights go past, the mountains appear (I didn't have a clue HK was anything but skyscrapers) I saw people laughing and taxis beeping. I was already addicted to this city. It was everything I never knew I wanted, yet everything I needed. I don't think I've had a full nights sleep since.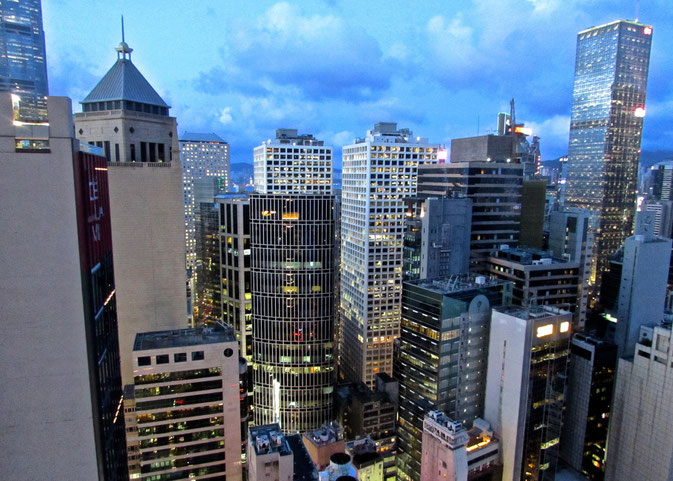 I didn't know anyone in Hong Kong, I didn't know anything about it: the language, the currency, the culture. All I knew is I loved it.
Before I left Guam I sent out a few emails to publications in Hong Kong pitching them my blog and letting them know I was coming to the city and would be writing about it, and effectively wanted to know if they could help me get on my feet a bit.
The first person I heard from was the amazing Mawgan from the HK hub. She invited me for coffee on my first day and quite honestly became one of the reasons I am still here now. I was lucky enough to be visiting at the time of the Rugby 7's (only THE most outrageous weekend of the year-in a fun way) and she invited me along to one of the parties. It was then I met some friends who also helped me get on my feet and showed me how amazing the city was( Big up Little Burro guys)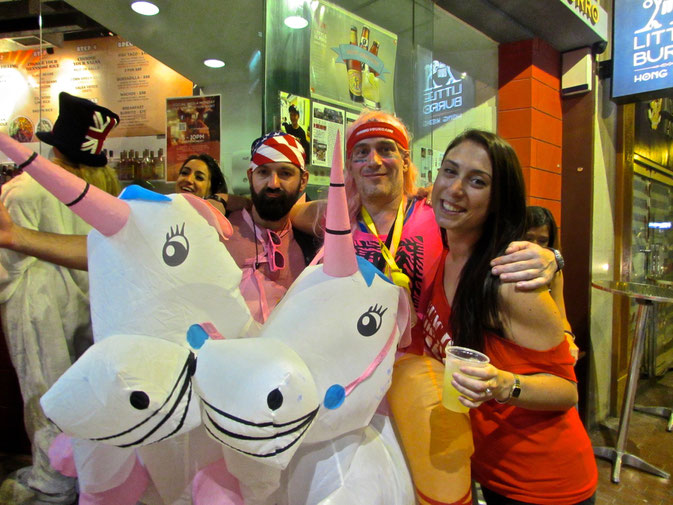 From then on introductions were happening on an hourly basis, I had made so many contacts and beginning of friendships I hadn't even considered leaving. While I wasn't meeting people for coffee and lunches, I was exploring the city. I literally couldn't believe my eyes. It was beautiful, it the most unconventional way I had ever seen, it had so much life. 
Spending only 4-5 hours a day in my hostel bed I soon became to realise I didn't want to leave. When I was told  I could get a working holiday visa and stay in Hong Kong for a year, and earn money, my decision was made. I was staying. I applied for the visa and moved in to an apartment- the first place I had called my own for years.
I struggled at first with work- I worked in a bar 60 hours a week, but Hong Kong isn't a city that lets you sleep, I still managed to network and go out. Within about 4 weeks I realised I didn't need to be working in a bar as I had so much freelance writing work, so took a leap of faith and quit to be a full-time, writer. Now I really had the city in my hands and I had never been happier. 
I took on a ridiculous contract with Skyscanner to do 13 articles a week for them, the same time I went to Bali with a group of friends I had made (big up to you girls a guys too- the best friendship group to be a part of!) So I worked half of the day and explored the rest, I ended up staying in Bali for 2 weeks and did a few press trips meaning I didn't have to pay for any accommodation while I was out there. That was when I really realised I was living the dream- to travel for free and to be able to express my love of travel through my writing.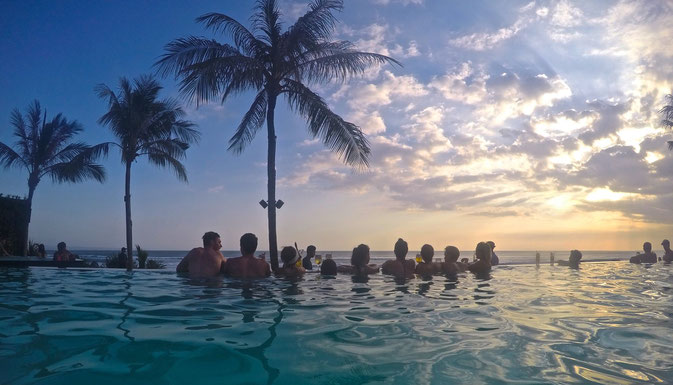 I then got a random email from a publication over here asking if I wanted to go on a press trip to Yap, Micronesia to scuba dive with manta rays. Erm, who in their right mind would say no to that? That began what is now my new job as Online Editor of Expat Living. Seems my constant admiration and openness of talking about the new city I called home had spread around Hong Kong. Resulting from which I was offered just about the perfect job, to write about the city as well as to keep travelling the world.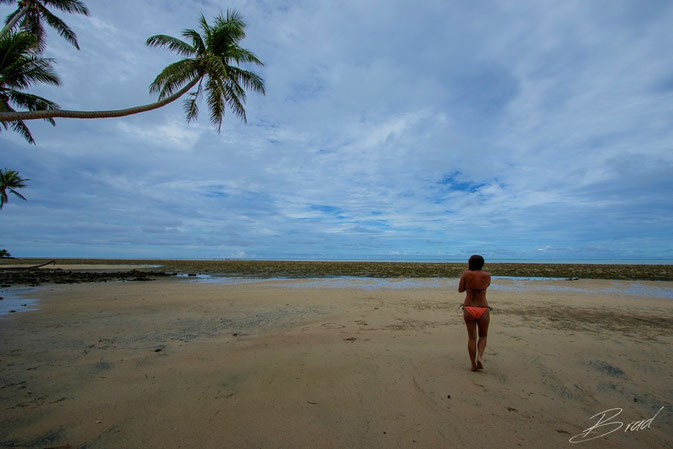 I now work from a co-working space (Big up Paperclips) in Sheung Wan (in the depth of all the excitement) which only motivates me even more. I get to share my day with other like-minded young professionals all on the path to new business and adventures. And I am also about to move into a new apartment closer to the action on the 15th floor overlooking this city where all my dreams came true.
I could babble on for hours about the last 6 months, the stories, the laughs, the drunken night and the breath-taking discoveries, but I guess all good stories aren't to be shared straight away.
It all just started with a passion, and that passion has only gotten bigger. 5 years ago when I left the UK to wander the globe bit by bit I never would have imagined I could form a career from the one thing that made me the happiest. But now I look back and wonder why I didn't realise it earlier. If you have a REAL passion for something, why not make it into a job? 
Believe me, I know how lucky I am, EVERYDAY I pinch myself. I assure you the smooth doesn't come without the rough and there have been kinks in the road,(that time my bag got stolen, or I realised my passport had run out and I had to fly back to the UK) but they all seem so small when you look at the bigger picture. Creating a new life in a new city can be lonely at times, and I regularly wish I could go back and still have my mum around to gossip with. But life leads us in strange directions for a reason. One thing I am sure about is Hong Kong has the crazy ability to change lifes- if you let it. If not, let it change your week, your month, your weekend, whatever it is; Come to Hong Kong.
---
Become an English Teacher in HK. Get your TEFL here (enter COFFEELIFE30 for 30% off your course)

---
You will also like:
---