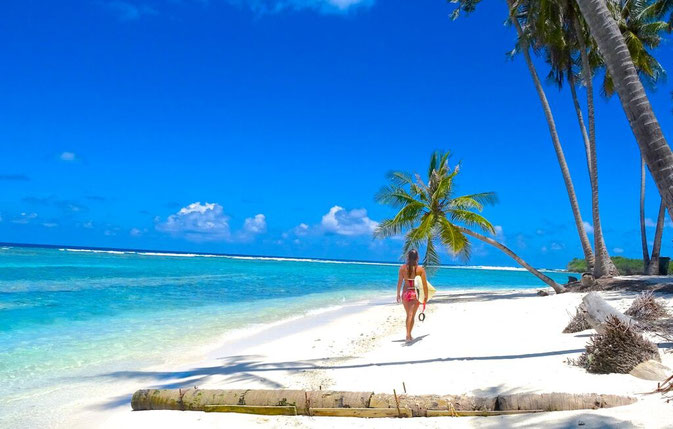 I get so many questions about working as an English Teacher abroad and how to get a TEFL qualification that I thought I would not only share my own experience of this fantastic way to travel and earn, but also chat to others that have done it too. I was so excited to hear Kristie, of the blog Youtheworldwandering, stories about working as a teacher in the Maldives. Here's what I found out
How did you get the job?
In 2014 I went travelling across the UK, Europe and USA for five months. I absolutely loved it but after my travels were over, I figured that I needed time out from hopping from one big city to the next. I have been a surfer most of my life and this is something I absolutely missed whilst I was away and most of the time, land locked! So I came home for an Aussie summer at the end of 2014 and got my fix of sunshine, waves and warm water. At the end of summer I was left desperately wanting more. 
I am a primary school teacher by trade and funnily enough I just googled 'teaching jobs in the Maldives.' I found a whole bunch of government positions and a couple of vacancies at international schools for the 2015 school year. I applied for everything and was fortunate enough to be granted a Skype interview a few days later at the best international school in the Maldives. I was successful and two weeks later in February, I boarded a plane Maldives bound.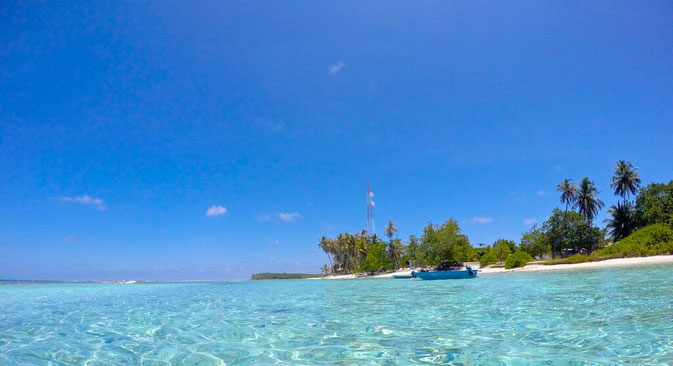 What it is like to work there
I lived on the mainland and capital city of the Maldives, Male'. It's the most densely populated island in the world, being less than 2km square and almost 100 000 people living there.  It's like any typical Asian city, but with colourful tall buildings and loads of water surrounding it. 
My role was to teach English to Grade 1. Maldivian children are absolutely beautiful. Every single day they were so genuinely happy to see me, showering me in compliments as they began their day. This is something I will never forget; how incredibly happy and warming Maldivian people can be once they get to know you. The children were no exception. 
Teaching in an Asian country presents its challenges, like any teaching job. I consider myself to be fairly resilient and rolled with the punches of the job. The biggest challenge for me was trying to implement things like 21st century learning and pedagogies and getting parents on board with ways of teaching that didn't consist of students copying from a blackboard. It was a fairly tough gig, but I am glad I gave it a go and experienced teaching, working and life in another country and culture, even though most days it was a challenge. 
---
---
What you do on your time off
As Male is quite small, there's not really a whole bunch to do there. The Maldives is also a 100% Muslim country, meaning that there's no alcohol and you have to dress modestly unless at a resort. So this also was a challenge socially. There wasn't a large expat group there during my time but it was nice to visit the one hotel that sold alcohol on the airport island regularly with friends and we enjoyed a drink and night poolside. Even dancing here is strictly prohibited. But there were resorts that also held parties for expats and a Facebook group, which were good ways to make connections. 
My taste of normal life was on weekends when I would take a local ferry to another island, Thulusdhoo, where I would stay at a surf camp and spend my time surfing and hanging out with other tourists. I did this most weekends and it was here that I could really honestly say that I fell in love with the Maldives. This is where I made lots of local friends and honestly got to see the 'postcard' perfection of these beautiful atolls, not to mention the waves were incredible too. I also loved spending my time snorkeling, photographing and writing about my time there.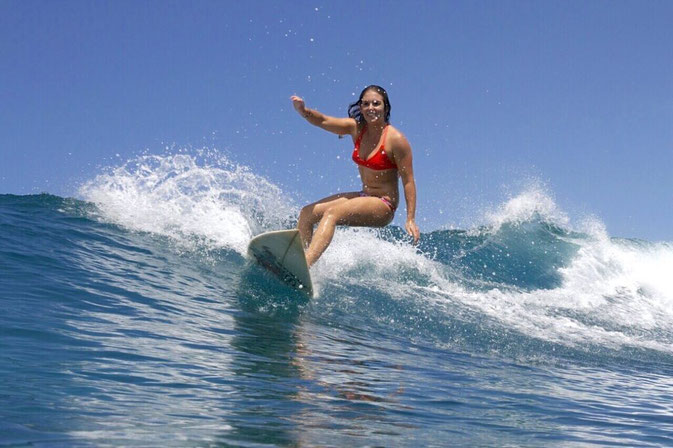 Your expectations to the reality
The contrast in the Maldives is enormous and something we don't see very publically. That's one thing I learnt about Maldivians is that they love to keep a respectable image. As long as everything appears good, then everything is ok. And I think it's the same for the picture we are painted by the media. We know of the Maldives to be the location for dream holidays. The perfect shades of blue skies, palm trees, warm waters and on top of that, luxurious accommodation. And the Maldives is certainly all this. But for me the opposite end of that scale shocked me. The amount of waste that is scattered everywhere is just overwhelming. They even have 'Trash Island' – an island dedicated purely for dumping and burning waste. I know every country and culture is different, but it's very sad to see such a beautiful place being so 'trashed.' So much litter floats in the ocean and water ways every single day, on the streets and even many boats leak large amounts of oil into the water, right in front of your eyes.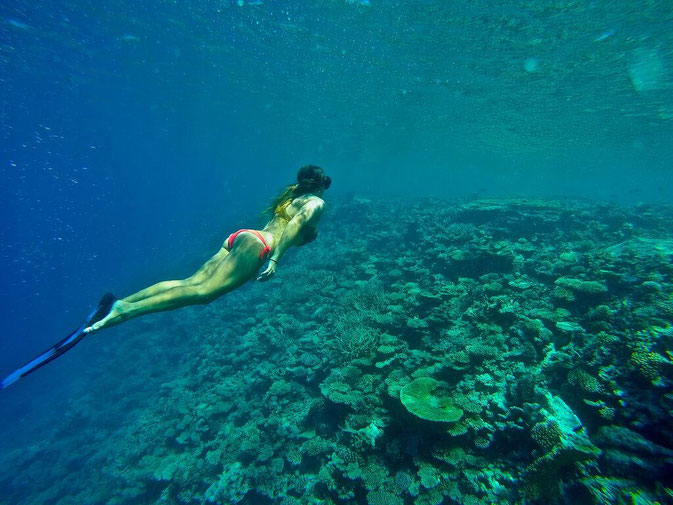 ---
---
On one occasion we took part in a clean up the beach day. We filled multiple garbage bags over a couple of hours only to return the next day to find the beach completely scattered in rubbish once again.  For me as a surfer this was heart breaking. 
I have travelled to thirty countries and can honestly say Maldives is my favourite. It's a great destination to holiday at too and if you get the right job, it has the potential to be a fabulous experience. There are also many resort positions regularly advertised and an online expat group if you wanted to find out more. If you are interested in moving to the Maldives it's worth doing your research to make it an even better experience. I absolutely loved my time there and would love to return one day.
Do you want to work as an English Teacher? Get your TEFL here. Just enter code COFFEELIFE30 at the checkout for an extra 30% off online courses.
Already got your TEFL. Click here to find teaching jobs around the world. What are you waiting for?
---
When you think of stunning white-sand beaches, unrivalled luxury and endless stretches of emerald green water, the image we are generally invoking in our minds is that of Maldives. Maldives for me has been the perfect amalgamation of all of these. For any tourist booking a holiday package to Maldives, rest assured Maldives offers amazing accommodation for every budget. For those looking for some fun and thrill at the same time, snorkelling, para gliding and surfing options are in plenty, here.
---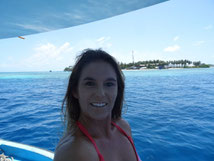 Find out more about Kristie and her travels over at her blog www.youtheworldwandering.com or email her at: youtheworldwandering@outlook.com.au
---

---
You will also like:
---
---