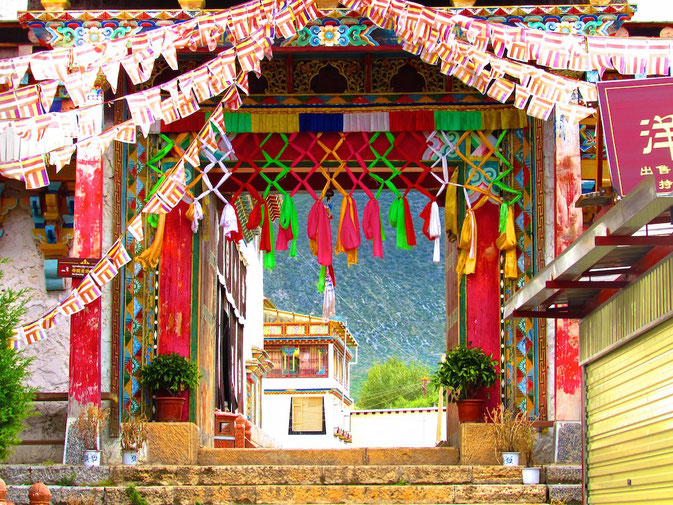 Tibet was never a country I thought about visiting. In fact, it was never a country I knew much about. But now I know what there is to do in Tibet....
I wish I knew about it sooner!!
I was lucky enough to be sent to Shangri-la (after my epic adventures in China) on a press trip with my current employer, otherwise, I'm not sure I ever would have visited. Now I can't stop daydreaming and planning on how and when I can go back there!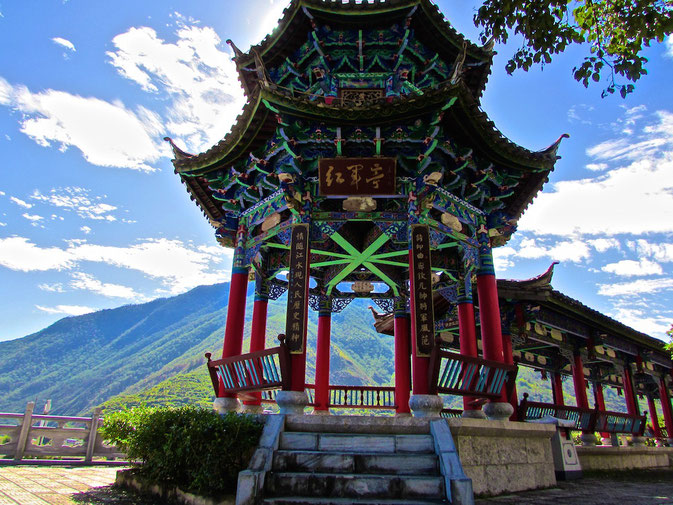 Now rather than me babble on about what I did in Tibet, I think my photos will show how special it is more than my words in this case. But also, here are some things you should do while visiting Tibet and the Yunnan Province and some Tibet Tours you should be taking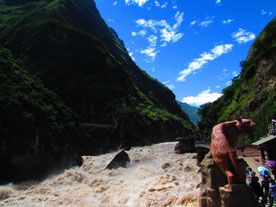 Tiger Leaping Gorge
One of the deepest gorges in the world, measuring 16km long and a staggering 3900m from the waters of the Jīnshā River (Jīnshā Jiāng) to the snowcapped mountains of Hābā Shān (Hābā Mountain). Tiger Leaping Gorge has been voted one of the most unmissable treks of southwest China, this is nature at its purest.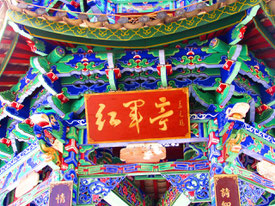 Tibetan Temples

Scattered all through Yunan province these stunning temples offer shelter and a place to stop and reflect. They are also some of the most photogenic temples around!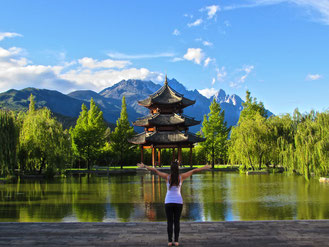 One of the most beautiful hotels/resorts I have ever stayed at! Imagine waking up to that view every day. Everything at Banyan Tree is perfection – I couldn't recommend it enough!
---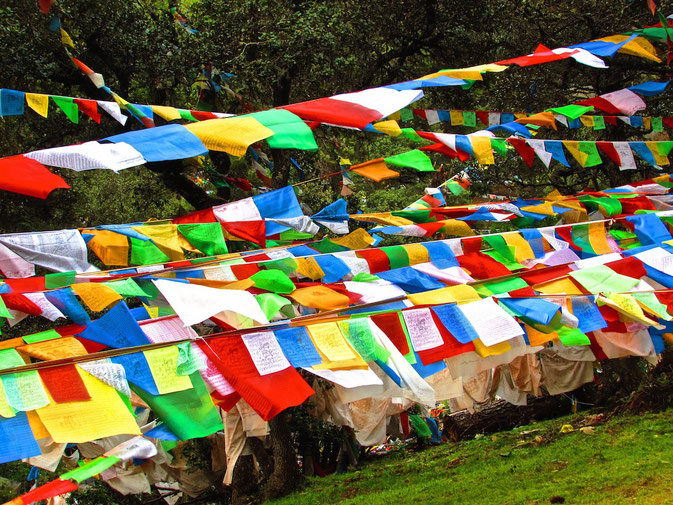 ---
Words largest prayer wheel
At 24m high, Shangri-la holds the worlds largest prayer wheel. Although it was built recently for the sake of tourism, it has become an authentic item because local Buddhists now climb the hill to spin it to submit their prayers. You can twirl it, too, but do it only clockwise, as religious tradition dictates.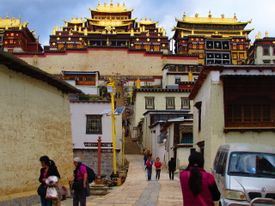 Songzanlin Monastery
Being the largest Tibetan Buddhist monastery in Yunnan, Songzanlin Monastery, also known as Guihua Monastery, is one of the famous monasteries in the Kang region. It is located near Shangri -La County, at the foot of Foping Mountain.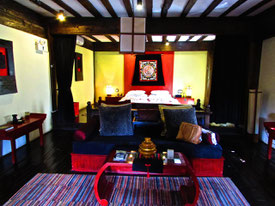 One of the most charming hotels I have ever stayed in. Each room (although more like an apartment) has 2 floors and is a part of a traditional Tibetan home. Sitting on some of the most breathtaking views around, with wild yak roaming free, and a the calming sound of the lake rushing past, this really is a hidden getaway you need to know about!
---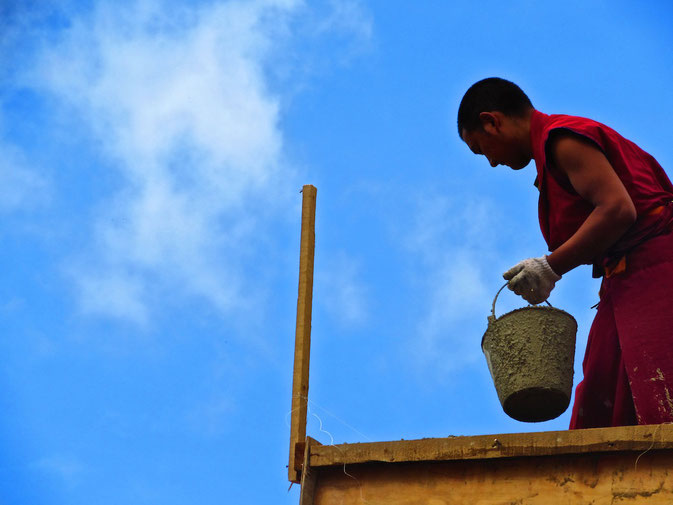 ---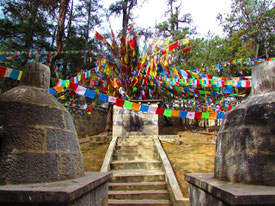 Dabao Temple
Dabao Temple is built on a rugged green hillside at an altitude of 3,300 m  and is one of the earliest Tibetan Buddhist temples built in Zhongdian (Shangri-La). There is not much of a temple to look at as it was destroyed in the Cultural Revolution but was rebuilt in 1984—its the sacred surroundings that are the draw here; hillsides dotted with sheep, fluttering prayer flags and pine trees.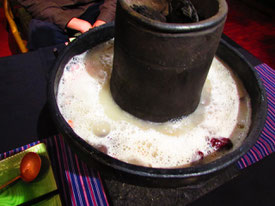 Eat a traditional Tibetan Hot Pot
This will be better than any other hot pot you have had..anywhere! Traditionally the main meat is Yak meat (which is DELICIOUS) which is served with a bunch of vegetables such as  asparagus, lettuce, lotus roots, potatoes, pea sprouts, and beancurd all marinating in a hot spicy broth. You will find restaurants serving Hot Pot in most towns, but I had mine at the Banyan Tree Ringa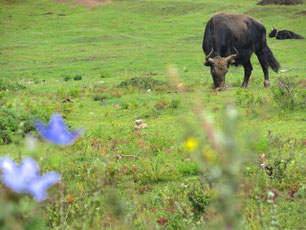 Napa Lake
Napa Hai ("Lake behind the forest") Nature Reserve is a state-designated wetlands area situated 8 kilometers north of Shangri-La County. The lake is surrounded by many wildlife such as yaks, and water fowl. You can either walk, cycle or drive around it.
For me the best thing about Tibet was taking in all the history. I could have easily just spent all my time walking around and talking to locals. It has an incredible genuine feel about it, and is simply stunning. Throughout all my travels in 2015, Tibet is firmly on the top of my visit countries. Now the only problem I have is I just want to see more! You know what, I think I could even live in China or Tibet after this amazing trip!
Read more: 48 hours in Tibet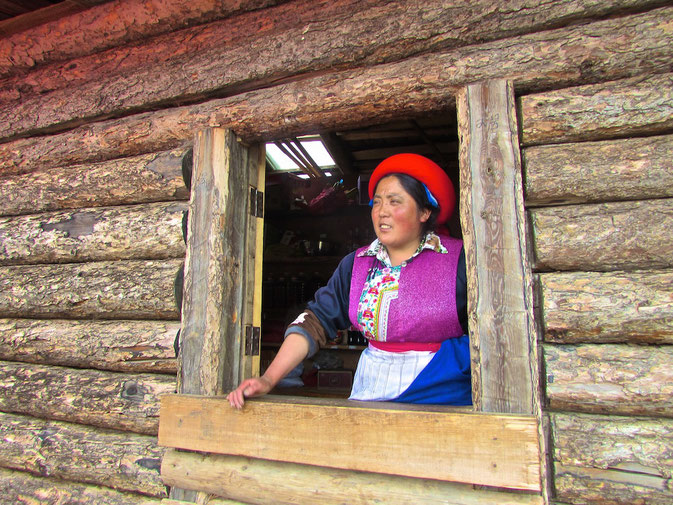 ---

---
You will also like:
---