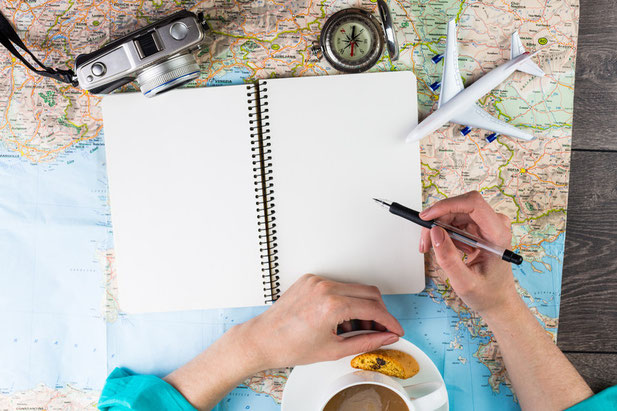 Want to start a blog? Want to start a TRAVEL blog? You've made the right decision! Welcome to the world of online scribbles. Oh, but wait you have no idea how to actually start a travel blog? Well, you've come to the right place. I'm on my third year of blogging now, and I've pretty much made all the mistakes for you. So take the shortcut and make a kick ass travel blog by following these tips:
1. Find a blog provider you LOVE
Do not make mistake number one and go with Wordpress just because it is the only platform you know of. You don't realize how important it is to chose the right platform until you hate them and want to change all your content to a new one (which just to let you know is the BIGGEST task/pain ever). Avoid that by choosing the right one from the get go! So how do you choose the right provider for YOU? Here are some things you want to think about:
Do you want to design your whole blog yourself or do you want to use a template ( a design the provider has chosen which has everything set up--but one that millions of others can also use, therefore you could be a bit of a needle in a hay stack)
Do you want it to be more of a blog or a website? A blog would be a site that is constantly changing--new content, photos etc. Where as a website can be content that never changes ( a site to give information)
At this stage these two things are the main things you need to consider. Honestly, I think Wordpress kind of sucks--but that's my opinion. I don't like how restrictive it is, and how you have to buy templates if you want to change (trust me you will want to re-brand it so many times). I am with Jimdo--and you can see it right now-- everything here I did myself. Choose the background image, the colour scheme, the font, the widgets-everything. You can also change templates at any time at no extra costs, and there are tons to choose from. Some others you can try are:
Blogspot
Squarespace
Blogger
Tumblr
2. Think of a name and buy a domain name- with a .com
I came up with my blog name by listing down everything I liked in two columns, I then picked my favourites from each collum and tried to come up with a catchy name with two of those words. It actually didn't take very long. Maybe try and avoid 'wandering' 'wanderlust' 'explorer' there's nothing wrong with them, but they have been massively overused– and won't help with SEO if you're looking to getting into serious blogging. Now buy the domain name WITH A DOT COME. Don't get the free one which advertises your blog providers name after yours. Plus it will be pretty long. (ilovetravelling.wordpress.com). Domains cost as little as $9.99 a year. I bought mine through Godaddy.com before I realised it came with part of the package with Jimdo
3. Get creative - and stay individual 
This one's a toughie–don't go and find styles you like from other travel bloggers. Make your own ideas! I know it's hard as you are looking for inspiration. But there are way too many travel blogs out there that look exactly the same as the next. Stand out! Remember this is your canvas–your way to express yourself in your own way. 
4. Write your first blog post
We've all got to start somewhere–and with blogs it all starts with the first post. No, it will not go viral overnight, no you will not get thousands of hits- but you have just started something. Something that one day could be huge, could be your full-time job, or just something that makes you smile in years to come. We all know Rome wasn't built in a day. Start building your Rome now!
Blog as much or as little as you want. Write passionately and honestly. Write about what you LOVE–It will shine through!
5. Get promoting!
So other than your mum and your best friend how are you going to get other people to read your blog? Shout about it that's how. First, start with creating a Facebook page to go along with your blog, share all your blog posts on that and add travel photos. Ask other bloggers if you can guest post on their blogs and link back to yours to get you exposure.
6. Keep writing. Keep promoting
People will start to notice you, will start to follow you, recognise your style. Just KEEP GOING. Never forget to write passionately. I have to keep reminding you this–your blog won't get big overnight. But we all have to start somewhere. And when it does get big/ or it does reach your goal, you're gonna be happy you started TODAY! Stop putting it off. DO IT NOW.
Read how I did it
I've been blogging for 3 years – and am now a full-time writer. But I am still learning. EVERY GOD DAMN DAY. Read more about how I did it here:
---
---
Want to earn money while you travel? Get a TEFL and become a teacher

---