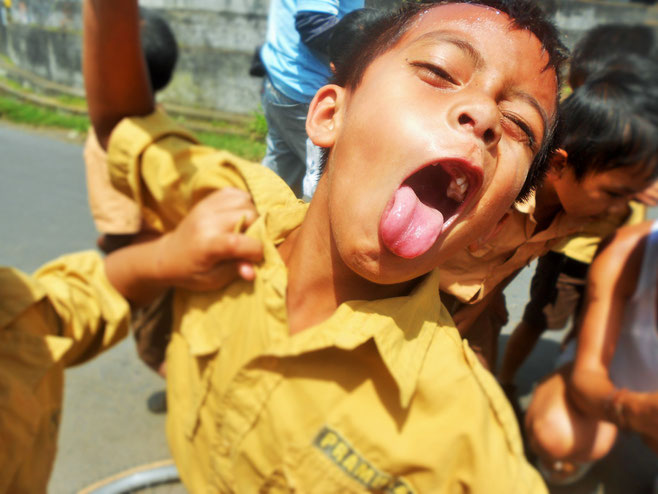 One of the most popular questions I get asked through my travel blog is how to get a TEFL qualification and then how to get a job as an English teacher when you have acquired one. So I've written a whole post on it to answer all of those question:
What is a TEFL?
TEFL stands for teaching English as a foreign language. Aka teaching English to non-native speakers. With a TEFL certificate you are qualified to teach almost all over the world without even having to speak any other language but English.
How do I get a TEFL qualification?
It is SO easy. Simply choose a TEFL provider you are happy with ( I did mine with GlobalTEFL ) and sign up to an online course. Gone are the days when you need to be in a classroom to complete the course, and while you can still do that if you prefer a more hands-on experience, they tend to be a hell of a lot more expensive than the online course, and you come out with the same qualification. You can even have a look on Groupon to see if there are any cheap Groupon TEFL courses.
Once I have completed my TEFL how can I find a job as an English Teacher?
Another easy answer. Simply search for jobs online (the internet rocks hey). My go-to site is always ESLstarter as you can pick the country you want to teach in, anywhere from Hong Kong (YES) to Colombia ( Double YES) and it tells you how much you can expect to earn, whether your airfare is covered, what benefits you will receive and help and support. Once you apply for a job they will ALWAYS get back to you – usually within a few days – and let you know more information. It is actually really easy to score a job as an English Teacher abroad as long as you have your TEFL certificate and the right attitude! 
How much will I get paid as an English Teacher?
Now, this one isn't so easy to answer as it varies massively between countries. However, the best-paid countries are Hong Kong and Korea, where you can expect to get paid around £2k (GBP) a month or more! It's pretty good money! But not all countries pay this well. 
What about Visas?
All reputable TEFL companies you apply for a job through will offer you a visa or advice on how to get one. Never work without a visa – if you get caught you and your employer will be subject to massive fines. Make sure you always read the small print of your contract.
---
---
What are you waiting for? Work as an English Teacher now and travel the world!
---

---