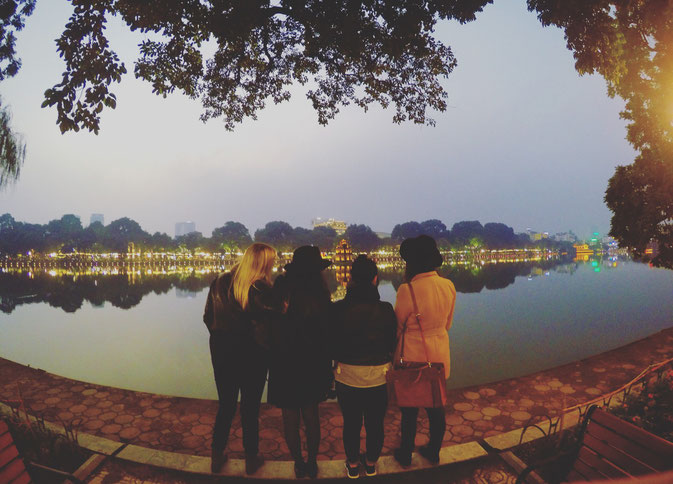 Living in Hong Kong is fast-paced, exciting, and some-what exhausting, so every now and then we need a quick getaway. And there isn't many places as quick to get to as Hanoi in Vietnam. So I dragged 3 of my girlfriends away with me for a luxurious, food-indulging tour around Hanoi with Travolor - my travel specialist friends in Hong Kong. Here's what we got up to: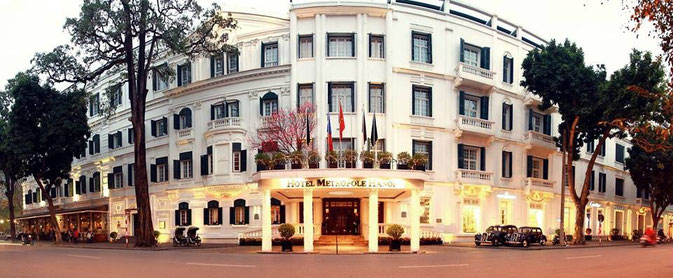 The deal:
 Return flights from Hong Kong – Hanoi
3 nights at the Sofitel Legend Metropole Hanoi
One complimentary buffet lunch or chocolate buffet or 3 course set menu dinner (food only) 
Three complimentary breakfast buffets
Two US$26 discount coupon on 90-minute spa treatment in Le Spa du Metropole
Exclusive UNESCO Path of History and Bomb shelter tour for both guests (this site was only rediscovered in 2011 and is not open to general public)
Free upgrade to Luxury room for booking made 30 days in advance
Return Private Airport transfer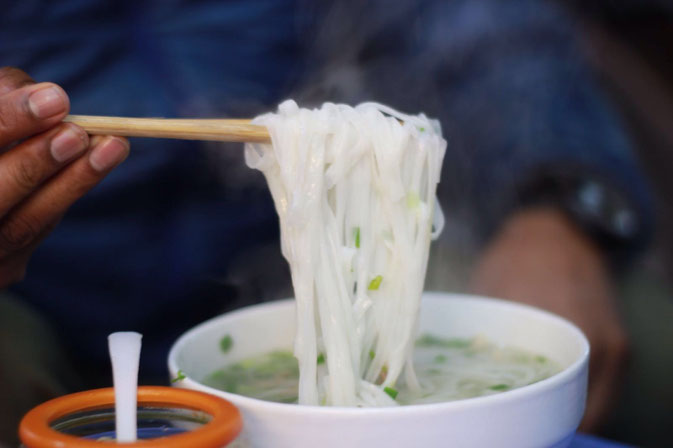 We also chose to add on the Hanoi Street Eats Evening Experience and the Hidden Hanoi (Half Day) Morning Experience (which were optional extras not included in the package price)
Us girls are all about food – we literally never stop eating food, taking pictures or talking about it – we're definitely not ones to be on any kind of fad diet! So when we heard about the street food tour we knew we wanted that as part of our package. To be completely honest, we were a little hesitant about getting a guide to take us around, as we thought we could navigate the streets along. How wrong could we be.
Travellers Tip: If you want to try the BEST local street food take a tour. You will have no idea how to order, or what you are ordering if you don't have a local speaking person with you.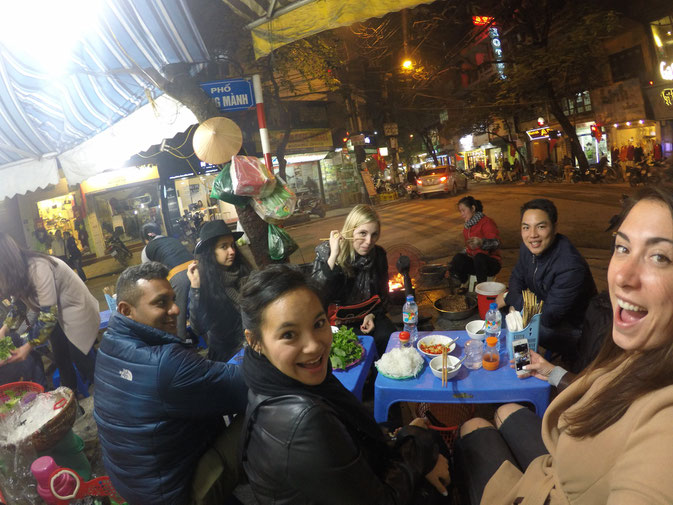 Our amazing guide showed us something life changing – Bún Chả! 
In Vietnam, a food that you'll come across very often is rice vermicelli noodles, or "bún." Of the many, MANY ways to enjoy these noodles, one of my favourites is "bún cha," a must-try dish when in Hanoi. Usually, it comes as a bowl of bún, served alongside grilled pork patties and tons of greens and herbs. Take a little bit of everything, top it off with that sweet fish sauce, and prepare to have your mind blown. It's really that good.
While bún cha was a firm favourite we also got to try so many more amazing Vietnamese street food's that we never would have had the opportunity to without our guide!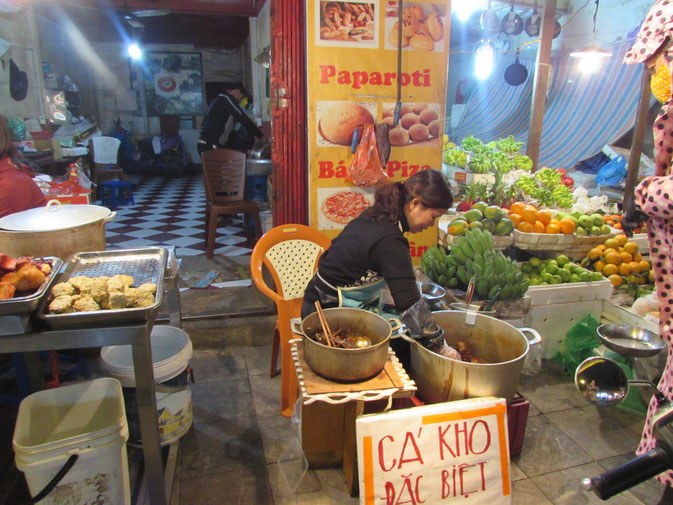 While we definitely were in Hanoi to relax, we also wanted to do some serious exploring and utilise all of our time, hence why we also chose to add on the half day hidden Hanoi city tour onto our package. We visited Ho Chi Minh Mausoleum and learnt about how he led Vietnam's campaign for independence from French colonial rule. Next stop was the One Pillar Pagoda and the Presidential Palace, then onto the 11th century relic, the Temple of Literature, which was built in homage to the Chinese scholar Confucius.
Of course, not many hours could go by without us eating so we headed straight to a restaurant recommended to us– HOME– I think we were still head-over-heals in love with the bún cha we had the previous night, so were somewhat disappointed in the food served here. We felt the food on the streets was ten times better and ten times cheaper too. However, we still loved it for the atmosphere and agreed it would be a great place to go for a bottle (or two) of wine and soak in the history of Hanoi.
Read also: Things to do in Vietnam
Who would have thought all that eating would be so tiring? A night in our 5* hotel was definitely a lot more appealing than a night out on the town at this stage so we headed back to the Metropole to enjoy the ultimate luxury. I don't think my favourite part about a trip before has ever been a hotel, but there was something about The Metropole that I completely fell for. A hotel so rich in history and culture that almost can't be found in many other places - in fact The Metropole the hotel is one of the region's few remaining hotels of its era.
Built in 1901 by two private French investors, the hotel quickly became the rendez-vous point for colonial society in the first half of the century. Following Vietnamese independence in the 1950s, the new national government opted to maintain it as the official hotel for visiting VIP's. During and after the war years, it became a base for press and diplomats.
Everyone that is anyone has stayed in The Metropole – from Charlie Chaplin to Brad Pitt, and just about everyone in between. 
3 nights were up way too quickly and we didn't want to leave our huge fluffy beds of The Metropole. But alas, the big city was calling again and we were feeling relaxed (and very full) after our getaway. Our private shuttle was awaiting us after one more breakfast and we were back in Hong Kong only a few hours after leaving the hotel.
More things to do in Hanoi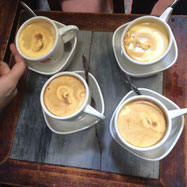 Drink Egg Coffee
There are so many things to do in Vietname but DO NOT visit Hanoi with going to Giang Cafe and ordering an egg coffee. A concoction of coffee egg, milk and sugar which leaves you flying high like a kite. It's kind of hard to find, so use google maps. Once you find where you think it is, go down a long ally way and it will be at the end
39 Nguyen Huu Huan Street , Hoan Kiem - Hanoi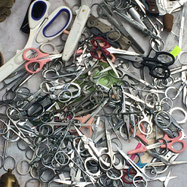 Explore The Markets
You can spend hours wandering the streets of Hanoi looking at all the weird and wonderful things on sale (scissors anyone?) Traditional markets (outdoor and indoor) are scattered across the city with local vendors selling Vietnamese coffee beans, household supplies, and Vietnamese street food at attractive prices. Go to Dong Xuan Market and Phuong Hung Street.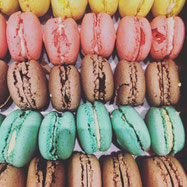 Eat Homemade Macaroons at Metropole
And lots of chocolate! Have you heard about anything as dreamy as a chocolate buffet? Nope, us neither.. until we tried it. Think about every type of chocolate imaginable, melted and molded in every kind of way, then head to The Metropole to eat it ALL! Included in your stay if booked through Travolor or $25 USD if not.
15 Ngô Quyền, Hoàn Kiếm, Hà Nội 010000, Vietnam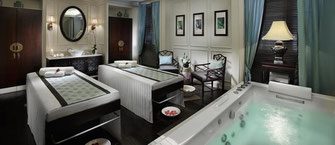 Have a Massage
You're on holiday...treat yourself. There are tons of spas around Hanoi, but Travolor offer $26 USD off a 90-minute spa treatment at 
Le Spa du Metropole. Absolute bliss! 
---
This whole trip cost HK $5,978 (based on two people sharing) which is approx £528 GBP. (not including tours) BARGAIN!
I couldn't recommend this getaway enough for like-minded travellers wanting luxury and comfort as well as fun and history. For more information head over to Travolor.com or email them on info@travolor.com
For a limited time only Travolor are offering coffeewithasliceoflife.com readers an exclusive discount of 15% off any extra activities purchased on top of the package (street food tour , etc) with the promo code COFFEE.
---
Share this with someone you want to do this trip with!
---
You will also like:
---