So you want to travel to Morocco? And you want to know how much money you will be spending? Well, you've come to the right place. Guest blogger Monika from  bewilderedinmorocco.com (she's somewhat of an expert on everything Morroco based) tells us more..
A country as diversified as the United Nations, you can find the most luxurious hotels alongside hostels, magnificent villas built near slums, eat a delicious dinner for 2 euros or enjoy a lunch for 50 euros in a posh restaurant where a guy parks your car for you. I've broken down the prices into three sections: food, transport, accommodation. These three sections have subsections to make it clear for you. Enjoy!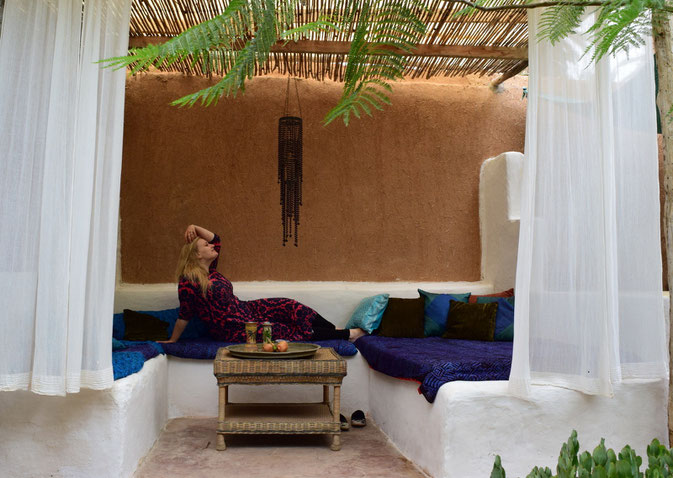 TRANSPORT
Morocco's coastline is extremely long, and the country is quite narrow, making journeys last longer. From the north of Morocco to Marrakesh you can take a comfortable train, but if you want to travel down to the south, you'll need to take either a car or a bus.
TRAINS
A train ticket from Casablanca to Marrakesh costs 9 euros, Casablanca to Rabat 3,5 euros,
Casablanca to Tanger 13 euros. 
TAXIS
Prices vary from city to city and sometimes fares can be as low as 0.5 euro for a ride (in Ouarzazate, it doesn't matter where in the city you're heading to). In cities such as Casablanca, you'll pay way more because the distance from point A to point B can be up to 50 km or more! Remember that there's no such a thing as a fixed price for a ride in big cities. Always drive with a meter (unless you want to be ripped off and pay ten times as much for a ride).
BUSES
If you want to take a bus from Tanger to Agadir, it will cost you 35 euros. Prices are more or less the same as train tickets.
CAR RENTAL
Renting a car is not the most expensive thing in Morocco, and you can find great deals for 25 euros a day, sometimes even less! It can be a very comfortable option if you want to go off-road and discover secret places in Morocco, places buses wouldn't go.
Read: Is Morocco safe for female travellers?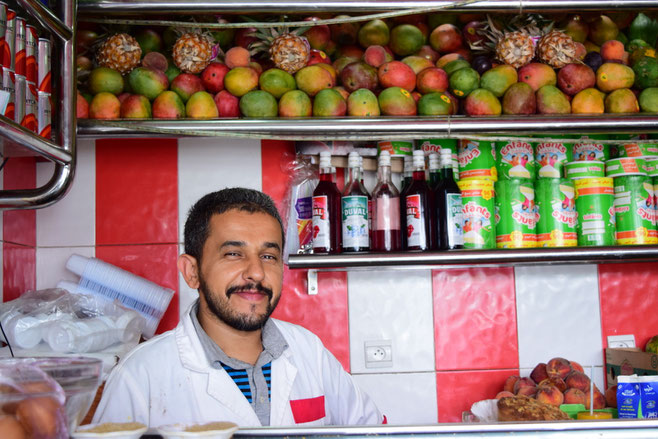 FOOD
EATING OUT
Local food in Morocco is quite cheap! For a delicious chicken tagine you'll pay 2-5 euros. You'll have to follow the locals and stray from the touristy spots – first because of the quality, second, because of the prices. If you prefer chic restaurants, you have to be prepared to pay 20-30 euros for a dinner per person. 
DRINKS
In Morocco everybody drinks juices and smoothies in juice bars called mahlabas. Morocco's specialty; avocado smoothie with milk and dried fruits is around 1,5 euro.
FOOD SHOPPING
Veggies in Morocco are cheap compared to Western Europe. Prices of fruits and vegetables are more or less like in Poland, a kilo of oranges is 0.5 euro, a kilo of bananas 1,5 euro, a kilo of tomatoes would cost 0.5 euro. If you're planning to buy imported goods (dairy products, alcohol, European-imported food) it will be more expensive than in Europe. For example, President Camembert is around 5 euros.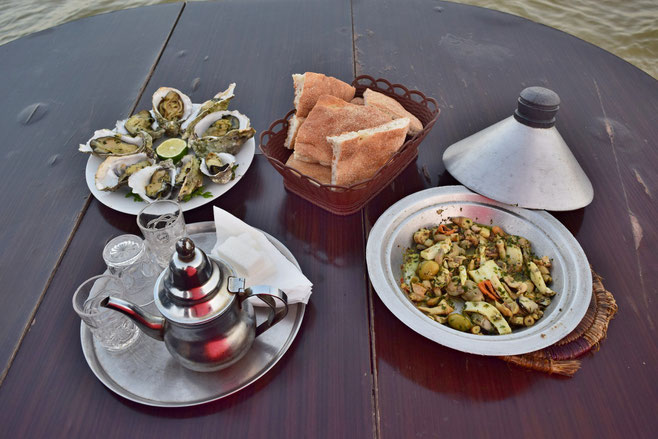 ACCOMMODATION
BUDGET TRAVEL
Prices of accommodation in Morocco vary. You can book really cheap kasbahs in the south for 15 euros with a breakfast and dinner! Kasbah is a traditional Moroccan house, typically built by Berbers in the hot regions. It's not the most luxury place, made of grass, wood, and mud. In more touristy cities like Marrakesh, you can also find crazy bargains and pay as low as 6 euros a night in a clean hostel close to centre!
LUXURY TRAVEL
If you're not a budget traveler, your best option would be a riad. It's another type of a traditional house in Morocco. Riads were built several hundred years ago and they are hidden in the tall, mysterious walls of the medinas, Moroccan old towns. They used to serve as homes for entire families, with an inner garden and a fountain. Nowadays, they are more of a luxury tourist attraction and have room for two. You can expect to pay from 100 euros up to 300 euros a night.
I hope this has given you a tiny idea about the prices in Morocco. Remember that Morocco is a country of haggling and in touristy places you should negotiate the prices of souvenirs, clothes etc.
---
---
Become an English teacher in Morocco; get your TEFL qualification here

---
You will also like
---