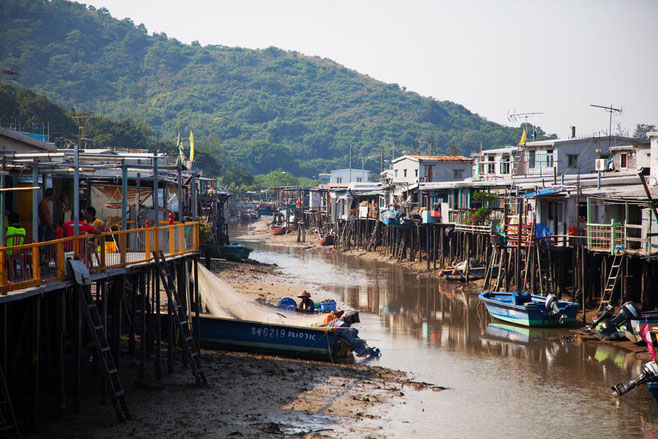 If you live in Hong Kong, it is so important you get out of that city bubble and head out into fresher air. And, lucky for us living here, that doesn't have to mean jumping on a plane! Tai O village is one of the great examples of 'getting away from the city' and it can all be done in a few hours! Bonus points if you are a tourist and have managed to stumble upon this great village! Some people live in Hong Kong for years and still don't know about this place! Add it to your HK bucket list!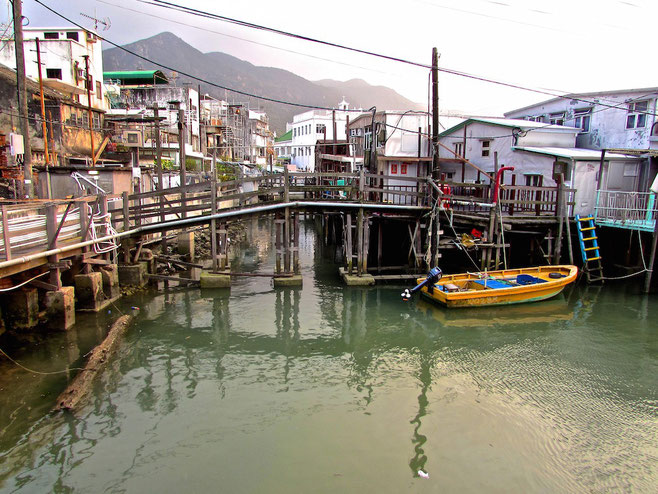 Tai O is mostly populated with Tanka people - a nomadic southern Chinese ethnic group who have settled in the community over the past two centuries, having previously lived on junk boats in various parts of the South China Sea.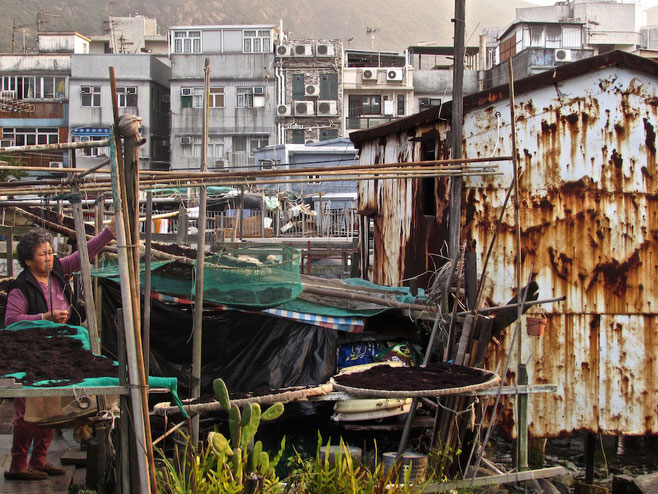 All of the houses around the ocean are built on stilts, stilted houses - pang uks - were once common across Hong Kong, but Tai O is now home to the last remaining community of any scale.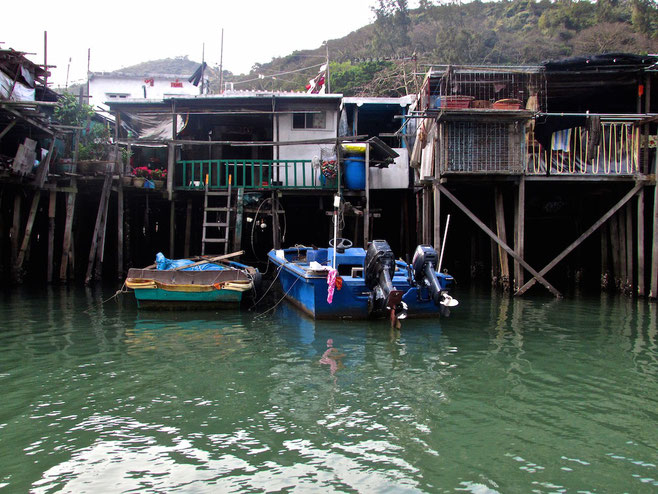 Fish remain a central part of Tai O life – the scent of the village's shrimp paste is apparent in the air all throughout the day, while salted fish of all varieties can be seen drying on verandas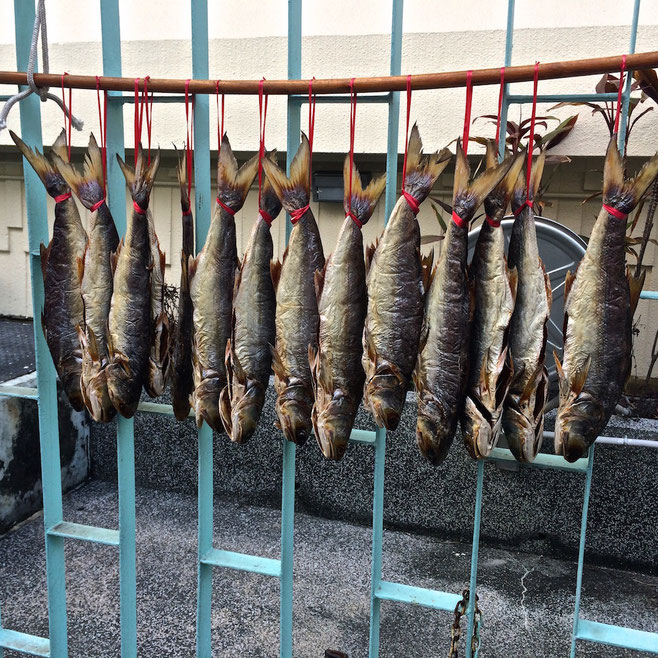 The main things to do as a visitor to Tai O is to take a boat ride around the village and out on the ocean to try and spot Pink Dolphins. The boat ride costs $25HKD and takes around 30 minutes. Tickets can be bought by the bus terminus. We, unfortunately, didn't see any Pink Dolphins, but I've heard of many sightings - so keep positive!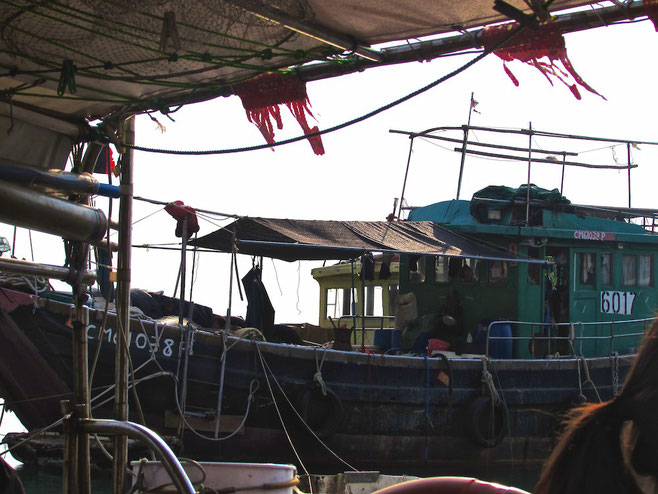 After you have taken the boat ride, start walking around the village, wander around all the fish stalls, get your camera out and enjoy the island life! Be sure to try the famous egg waffles cooked on coals instead of with electric! (you won't miss the stall, it is just pass the first few dried fish stalls). A great place to stop and refresh is Three Lanterns Restuarant, just opened in January 2016, there is no information about it online, and if I'm totally honest the coffee wasn't all that,and food looked like it had come straight from the freezer, but it did have the best seats on the island! You'll find it if you keep walking past the fish (And egg waffle) stalls straight ahead, and then take a left after around 10 minutes where there is a sign that says 'we encourage you to take photos at Tai O" (random?)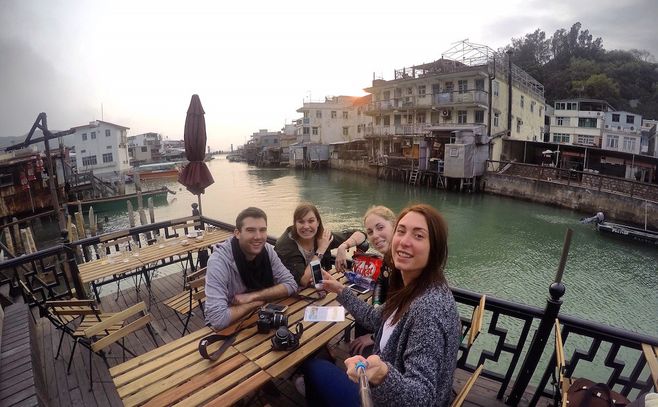 How to get to Tai O: 
Take the MTR to Tung Chung. Exit B
Head to the bus terminus and take #11
EASY!
From Central the MTR to Tung Chung takes around 30 minutes, and the bus from Tung Chung to Tai O (last stop) then takes around 50 minuets.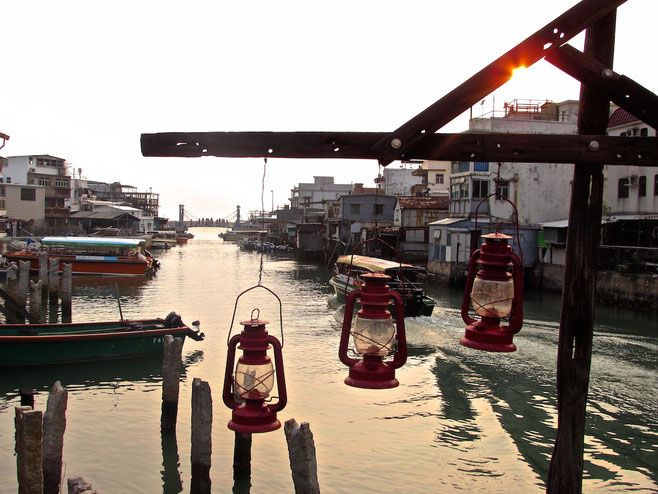 Hong Kong is definitely not all about the skyscrapers! There is so much to do outside of the city! When are you going to go to Tai O?
---
---
More things to do in Hong Kong
---