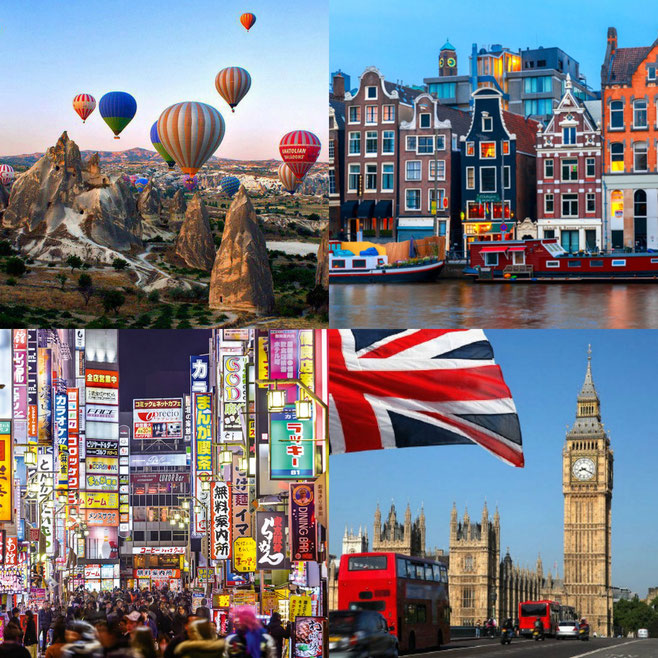 Time flies when you are travelling the world - I already find myself writing my 2nd 'where I'm going in the next few months' post. The first 3 months of 2016 saw me in Sydney, Perth, Hanoi, Finland and Philippines ( to read the last instalment click here ) and obviously my beloved Hong Kong. While I could babble on about how amazing ALL of those places were ( although I think Finland has to be my favourite country this year ) I'm all about looking forward, and these next few months seem just about as epic as the last. So here's my plan.. will any of you be in the same place?
England
The place my passport calls home. 
I'm heading back to the motherland. Why? I guess it's overdue. Although England has not felt like home to me for quite a few years. This year marks 5 years since my mum suddenly passed away. I'm heading back to see family and gather where her ashes are scattered. I can't work out whether I am happy or sad to return in such circumstances. I am not afraid to admit that England just doesn't fill me with joy - and at my age I am happy to be exploring the world and finding different homes in different corners of the world.  
Amsterdam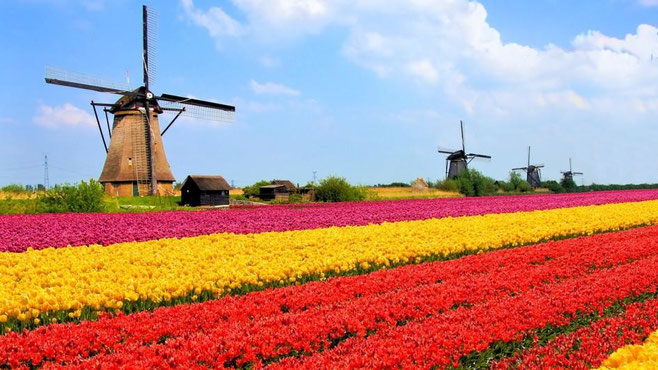 Living in Asia I am so lucky to have so many amazing countries at my doorstep. Just a couple of weeks ago we hopped on a 2-hour flight to Philipines and before that a one hour flight to Vietnam. It is so easy and cheap to travel here BUT it is even easier in Europe. I can literally drive from my house to one of my best friends in Netherlands in a few hours. So that I am doing. I LOVE Holland; the people, the food, the cute towns and of course the wine! I am hiring a car when I get to Heathrow and will then drive it on the EuroStar through France and Belguim and head into Netherlands where my friend lives in Tiel. We are just going to spend the weekend eating and drinking and heading into Amsterdam. I really want to take advantage of being so close to so many different countries, and ok, yeah, I'm kind of addicted to travelling.
Cappadocia, Turkey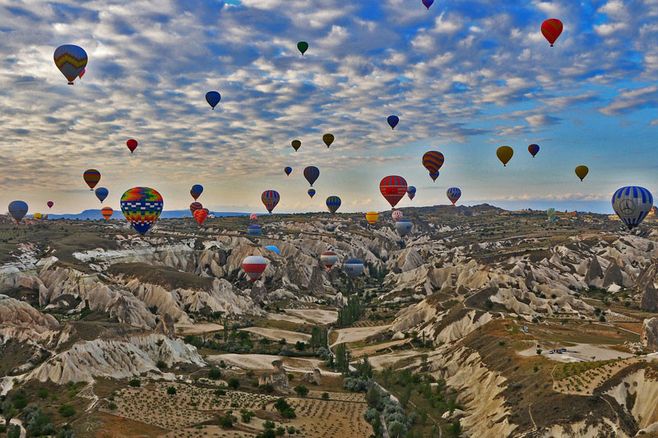 This is the BIG one – I cannot contain my excitement! Cappadocia in Turkey has been on my bucket list since I was told about it when working in Turkey in 2014. In my head this is the ultimate fairytale land - sweeping mountains, sunsets, hot air balloons and TURKISH FOOD. For those of you that have followed this blog from the beginning you will know I am obsessed with 3 countries; Colombia, Hong Kong and Turkey! And there is absolutely no way I can return to Europe without going to one of my all time favourite countries! I am staying at The Aydinli Cave House which is set into the caves and looks absolutely beautiful! Of course, I will be taking a hot air balloon ride and am hoping to capture some amazing photos with Butterfly Balloons. When I think about this trip it gives me goosebumps - there is something so special about Turkey, and it being home to favourite cuisine makes it even better - I can't wait to make more memories there!
Tokyo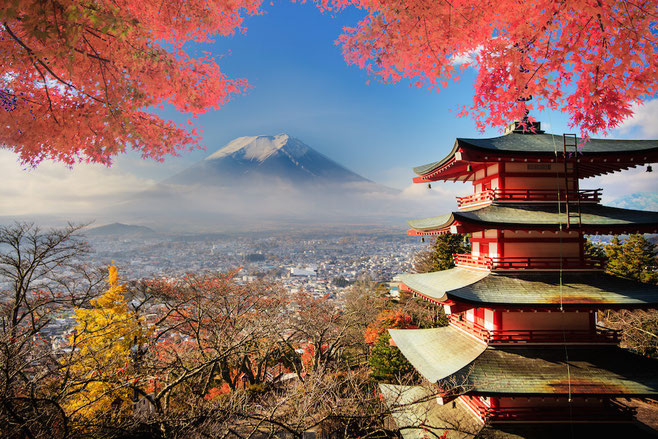 I know I am going to fall head over heels with Tokyo - mainly because everyone keeps telling me so. I have always been fascinated with this city - and almost went at one point when I was deciding where to go after leaving my Divemaster job in Micronesia. It was between Tokyo and Hong Kong – and obviously, we all know how that turned out – but Japan has never left my mind. And what makes it even more exciting is I get to see my brother, sister-in-law and nephew again!! They are travelling from Finland to Japan with their gorgeous son (who will be 4 months old by then) and I'm tagging on for the last leg. Travelling is already being passed down to our next generation – and I love it! I can't wait to tell him about the time we all went to Tokyo when he grows up! I'm almost too scared to ask you all for tips on Tokyo as I know there is just SO much to do - and I only have 3 nights.. but go for it; what are the MUST do's? Best sushi/ themed cafes/ ridiculousness? 
Phew, I have a pretty epic month coming up, and I am so EXCITED! What are you top tips for these countries?
---
Travel as much as I do? Get covered!
---
You will also like
---