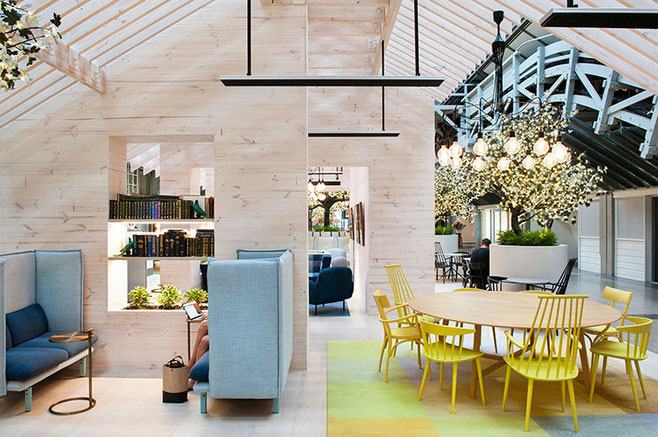 When I was in Sydney and in the Woolloomooloo area I couldn't help (and frankly couldn't miss) having a nose around the newest member of the Ovolo family. It has to be one of my favourite hotels in Hong Kong; you all know about their amazing happy hour offer for guests right? As well as their quirky extras (free marshmallows) and great lunchtime deals in their Soho Cafe O. So really, I just had to pop into Ovolo Woolloomooloo and see if I could find myself one of their great deals, in a somewhat overpriced Australian city.
For those of you that have been to the Woolloomooloo area in Sydney know it is famous for its upscale restaurants and bars overlooking millionaires yachts. Not really a place to find reasonable priced restaurant food. Until Ovolo Hotels opened up just in December 2015.
There is no denying how slick the new hotel is, residing in an old factory. It is about as unique as it gets. The bar and restaurant area combines comfort and coolness with the signature Ovolo style. Coves to tuck away, or big open tables to fit all your friends and family around. While their menu is still brand new, and doesn't offer many options, it was just what we needed, not wanting to deliberate, but rather devour.
For starters we went for the Australian Olives, bread and olive oil, and the spicy calamari. While my brother (who I was in Sydney visiting) claimed it was the best calamari he had ever tasted, I on the other hand am a die hard Hong Kong fish market girl, so when it comes to calamari, I'm a harsh critic. However, I can't deny it was pretty damn good. Light and fluffy batter with aioli dip that matched with it perfectly.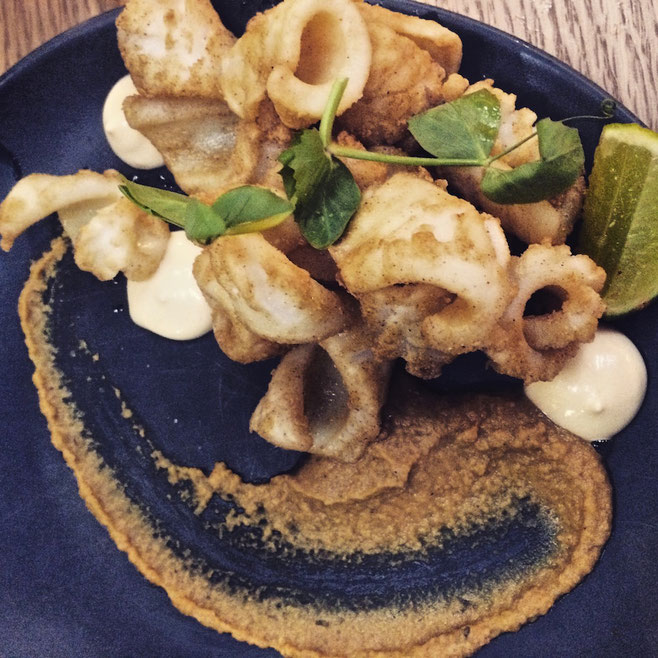 Main came in the form of the Burger, Coffee Roasted Lamb and the Tuna. Again, my brother, between mouthfuls, announced it was the best lamb he had ever tasted (do I need to take him out for dinner more, or is Ovolo scouring some serious brownie points). I managed to grab one mouthful before it had all gone, and it was seriously tasty! The coffee gave it a really sweet and deep flavour, and the avocado dip it was served with complimented it oh so well. The tuna on the other hand was slightly disappointing, it didn't have much taste and could have done with some more seasoning.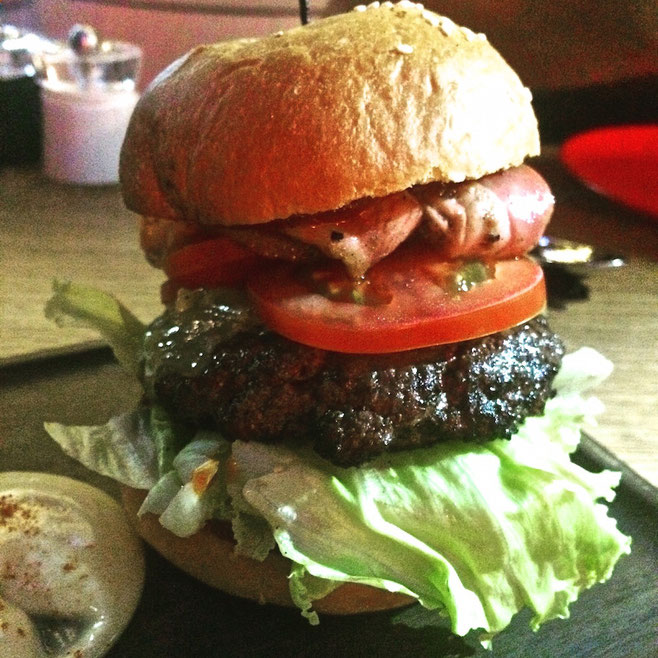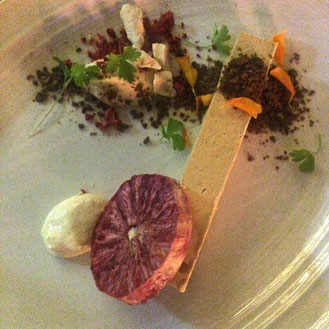 With not a lot more room for dessert, but of course, still a little room, we went for the chefs recommendation of Earl grey ice cream. Exactly as it said on the tin, it tasted like early grey ice cream. Served with dried seasonal fruit and a side of cream, it worked perfectly to end the meal. We left pretty proud of ourselves that we had been able to eat in the fancy district of Woolloomooloo without braking (the already broken) bank. I would definitely recommend Ovolo Wooloomooloo if you are visiting- you can still take a walk around the area, and enjoy the view and atmosphere, but just without the price tag!
---
---
You will also like
---