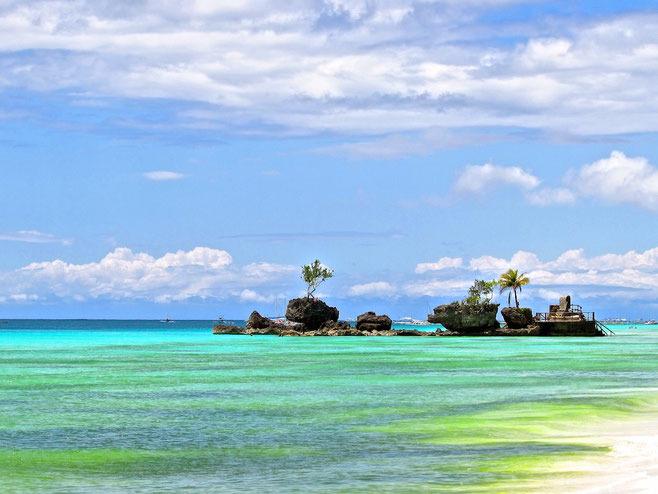 Who doesn't want to travel the world for free? Who isn't constantly looking for cheap flights? We all know that quote "If travel was free you would never see me again" and wish it was true. But, wait, you can actually travel for free, you just need to know how to do it. Let's be realistic here though; you're going to have to afford the price of the plane ticket (unless you utilize point 3) but here is everything else you can do to travel the world on a small penny and even get PAID to travel the world!
Volunteering
A work exchange programme connecting 'hosts' (people that need help) to 'volunteers' (people willing to exchange their time for food and accommodation). You can live very cheaply using Workaway and also meet tons of people. This is a great way to assure you are never alone. Not only are you volunteering and helping others in need you are also spending no money while doing it - and you can do it in almost every country in the world! Head over to Workaway.info
Couchsurfing
Couchsurfing is a free service that connects members to a global community of travelers. Use Couchsurfing to find a place to stay or share your home and hometown with travelers. You may get a couch, a bed, a room or even a whole apartment - but what you are guaranteed is a new bunch of friends. I've met some of the best people I know through Couchsurfing – and no, it's not dangerous (and yes, it's completely free). This is a great alternative when you are not visiting one of the cheapest places in the world to stay!
Air miles
You are a fool if you don't sign up to a frequent flyer programme with every airline you fly with. There really is NO reason not to. It's free, and the more you fly the more you get in return! Once you have earnt enough miles you can get free upgrades and even free flights. A no brainer. SIGN UP TO ALL OF THEM. Why not? Also use a credit card that gives you air miles when you spend to quicken up the process even more.
Work in a summer camp in the USA
Free flights, a paid job, accommodation & food covered and the summer of your life! Where do I sign up (actually I already did for 2 summers). Working in a summer camp is a brilliant way of getting paid to travel as well as seeing America and experiencing what it is like to work abroad. Read my full article here about why being a camp counselor is the best job in the world! As the American would say it "you're in for a cheap vacation"
Become a Housesitter
Housesitting is when a homeowner is temporarily away from his/her home but would like someone to look after it while they are away. The 'housesitters' have to look after the property,water plants, sometimes help with pets and that is pretty much it. In return, they get a place to stay in absolutely free - sometimes for weeks or months at a time, and sometimes in complete luxury. Take a look at trustedhousesitters.com for more info.
Teach English
Perhaps the best paid travel job out there, and with no previous experience/qualifications necessary. If you are a native English speaker there are literally thousands of jobs waiting for you to fly out to. Non-speaking English countries are in desperate need of teachers of all ages. All you need is a TEFL certificate. Take a look here at all the jobs available worldwide now.

Be a Scuba Dive Instructor
Best job in the world? Yup! I did it, and it's pretty bloody amazing! Swim with sharks all day and drink beer all night. Oh. and get free accommodation and get paid. What are you waiting for? Start your training as scuba instructor and see where the journey takes you. Read more about my life working onboard a liveaboard here.
Also check out www.girlsthatscuba.com for more scuba recommendations
Start a Travel Blog and become a Travel Writer
This is how I do it. I travel a minimum of once a month around the world, while having Hong Kong as a base. I write for numerous publications and  run this blog which gives me an income and tons of free travel/stays. It's not going to happen overnight, but if you love writing and traveling there is nothing to lose. Read about my life as a travel writer and how you can start your own blog. 
Also check out my friends post over at Nomad is Beautiful on how they earn money on their travel blog
Oh, and here's some free Airbnb credit. $35 of it.
Because we all love free money. Sign up to Airbnb, take a trip and get $35 off your first stay - which in most places is one free night! 
---
Share the love
---
You will also like
---