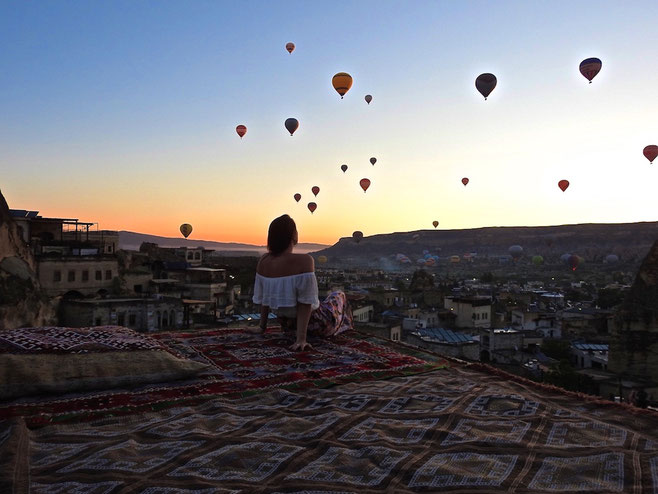 We've all got a bucket list right? Well, is Cappadocia on yours? With so many things to do here's 10 reasons this dreamy slice of Turkey SHOULD BE:
1. Discover the land of the Fairy Chimneys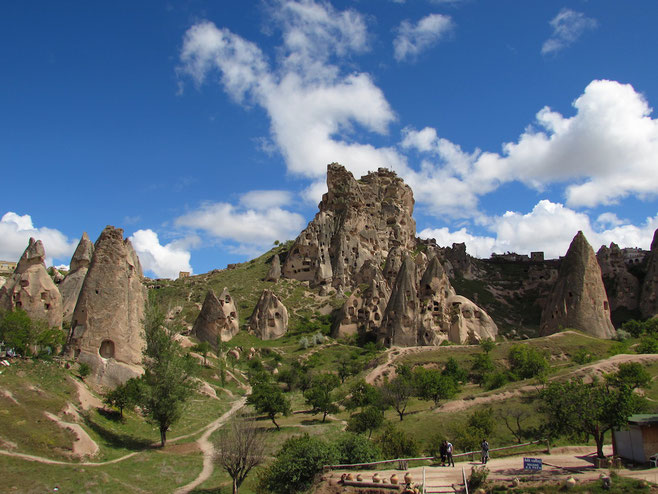 The town is most famous for its 'fairy chimneys', these rock formations caused by volcano eruptions thousands of years ago now play a key part in the towns archetier and tourism. You can spend days walking in and out of these 'chimneys' discovering homes chiseled from the rocks and residents willing to share their stories. Start off in the town of Goreme and JUST WALK. KEEP WALKING. 
2. Go On AHot Air Ballon Ride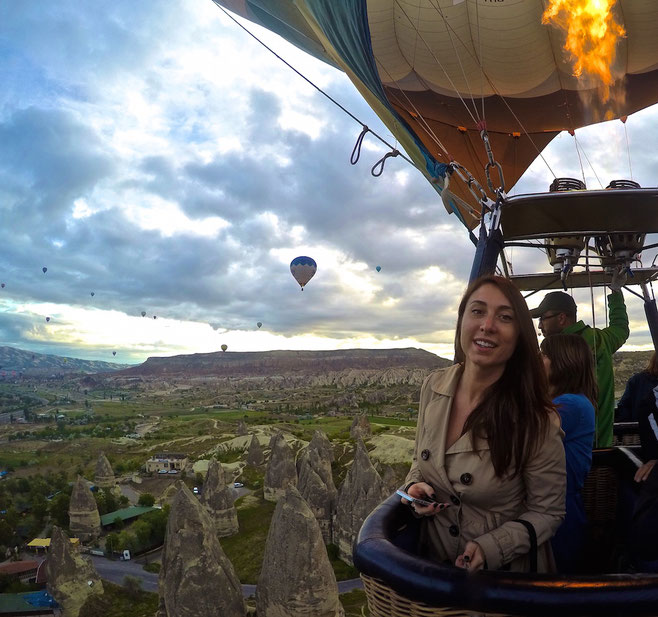 Ok, so maybe the number 1 reason I wanted to visit Cappadocia was to ride my first hot air balloon. There's no place in the world that offers these kind of views while in a balloon and there's no other way to see the landscape than from within a wicker basket. Flights start at €150, check out ButterFly Balloons for more info.
3. Stay in a Cave Hotel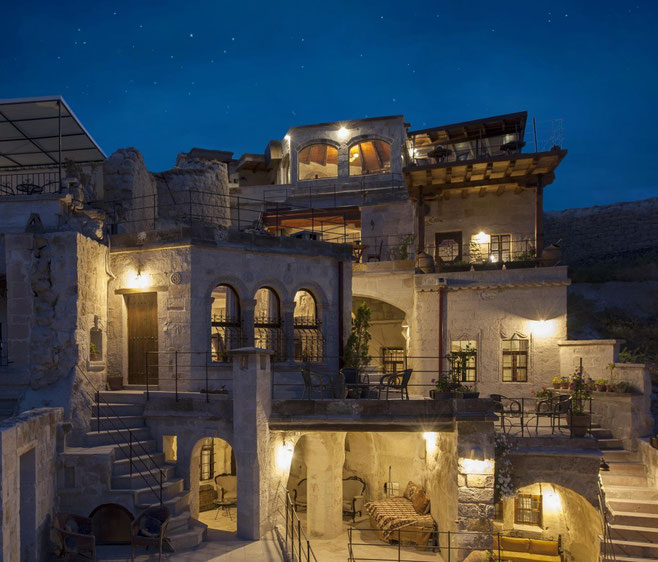 When you've got the pick between a cave hotel and a normal hotel which one ya gonna pick? THE CAVE HOTEL obviously! Who wouldn't want to stay in a cave? They are as cute as they sound and so cosy. I stayed in Aydini Cave Hotel in Goreme. Read more about where to stay in Cappadocia here.
4. Eat ALL The Turkish Food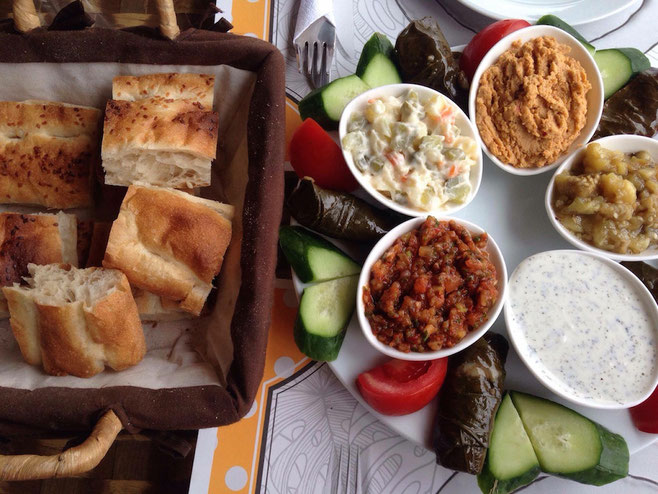 Turkish food is my favourite cuisine in the world. I just can't get enough of those tables full of olives, cheese, dips, pide, kofte, enemen, börek but mostly BAKLAVA. I'm so obsessed with the sweet stuff I even considered writing a whole separate post on the best baklava in Cappadocia. Hell, maybe I should.
Some of my favourite restaurants in Cappadocia are:
Keyif Cafe & Restaurant
5. Go Quad Biking
Even on a rainy day like we did. You can hire quad bikes and take a tour just about anywhere around Goreme main high-street. It's actually a great tour as you get to see all the main valleys and chimneys – just on a quad bike! 
---
Book any of the tours I did here:
---
6. Rose Valley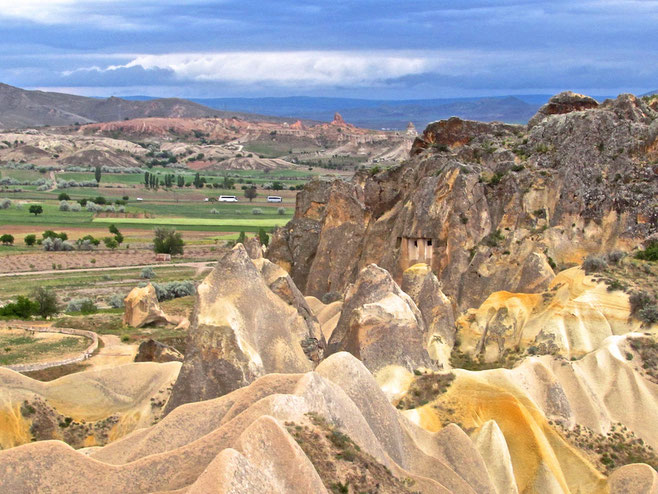 A great place to see on a quad bike or on a tour. I think this is the best valley in Cappadocia, especially when the sun is going down. The rocks start to change colour almost hourly.
7. Pigeon Valley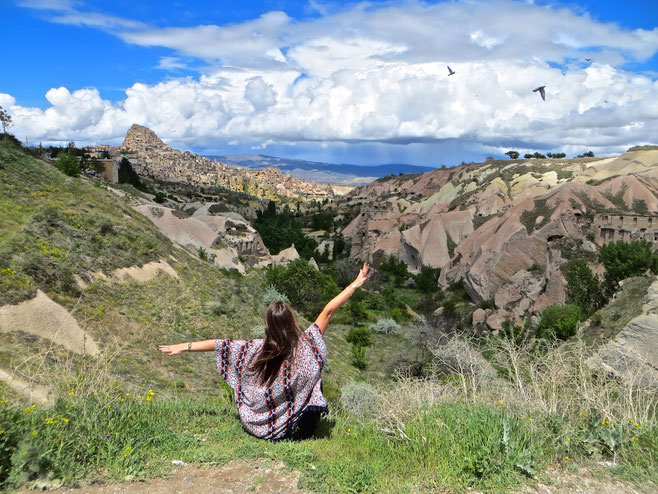 A completely different view from Rose Valley, Pigeon Valley looks over Cappadocia and the chimneys and is home to what seems like the world's population of pigeons making home within the chimneys. 
8. Go for a Hammam (Turkish Bath)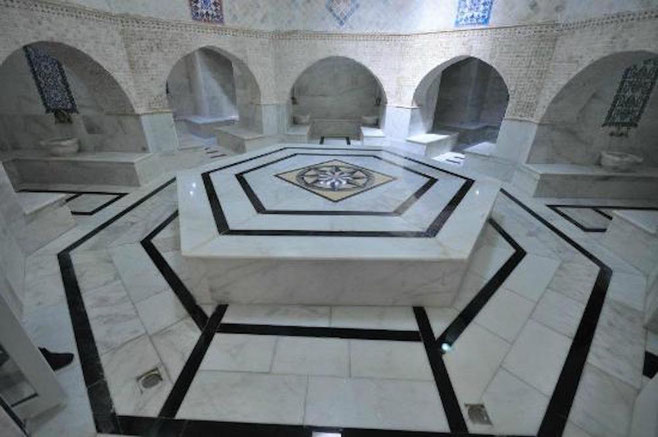 A Hammam is the Middle Eastern variant of a steam bath, sauna or Roman bath. There are 3 stages of a Hammam; it starts in a relaxation room (known as the warm room) that is heated by a continuous flow of hot, dry air, allowing the bather to perspire freely. Then you move to an even hotter room (known as the hot room) before you wash in cold water. Then you receive a full body wash and massage, before finally retiring to the cooling-room for a period of relaxation. It such a great and relaxing experience, however, the prude among you may not like the fact they encourage you to go naked, so just use the towel provided if you feel uncomfortable.
I went to the Elis Turkish Bath in Goreme.
9. Drink Turkish Coffee (ALL day, EVERY day)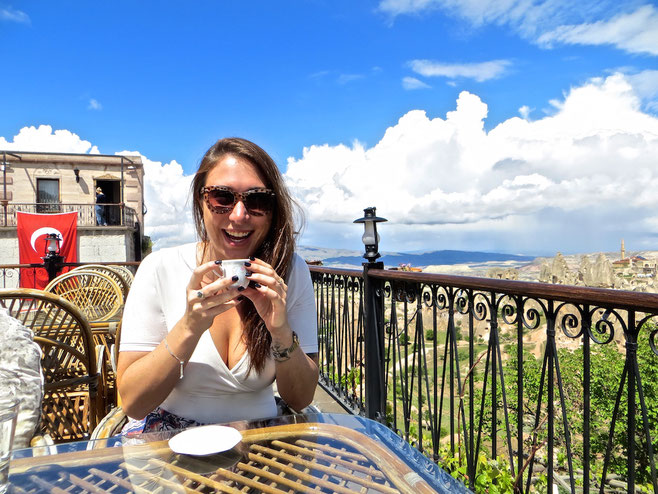 Spend A LOT of time drinking the gold stuff. Turkish coffee, if you haven't had it before, is black, unfiltered coffee. The beans are roasted and then finely ground into a simmering pot, optionally with sugar, and served in a small cup where the grounds are allowed to settle to the bottom. If you are a coffee lover you will LOVE Turkish coffee. It is usually always served with a Turkish delight on the side and can be enjoyed multiple times a day.
10. And the Best Thing To Do... Watch The Hot Air Balloons at 5am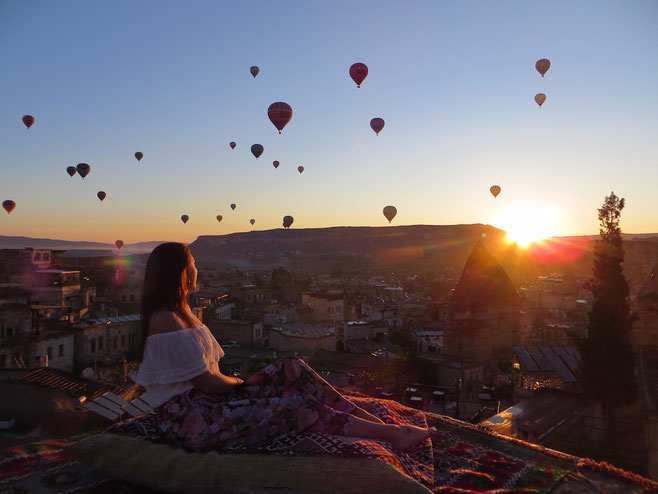 In my opinion, this is the best thing to do in Cappadocia. Wake up every morning around 4:30 - 5am and head to a rooftop and wait for the balloons to appear with the sun. Up to 200 balloons fill the sky every morning and, along with the fairy chimney, cave hotels, and spectacular landscape, this may well be the most beautiful sight you eyes will ever see. You can climb onto Sultan Cave Suites rooftop for free and sit on their Turkish carpet (pictured). At the moment, not too many people know about this spot, but I have a feeling with some of the photos going around Instagram lately, they soon will. So get there early. Book here.
Watch this video below to get a glimpse of the beauty...
So, when will you be going to Cappadocia?
---
---
Become an English teacher in Turkey

---
You will also like
---