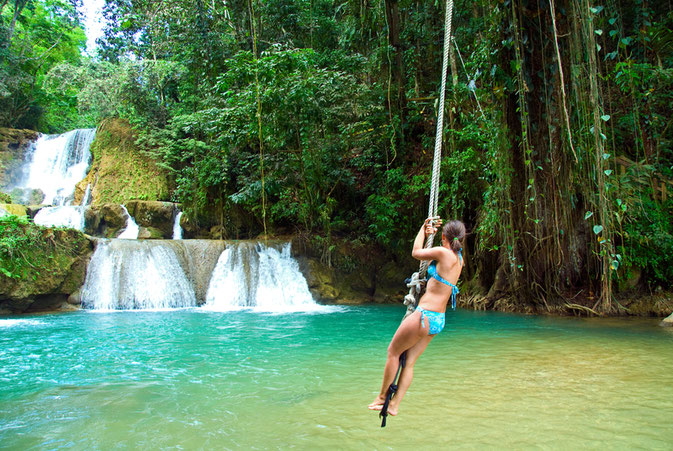 Some might say that holidays in Jamaica have it all – stunning beaches, exciting cities, adventure around every corner. This lively hub is a treasure you don't want to miss if you're considering a trip to the Caribbean. Between the lush mountains and rugged coasts, you can take your pick of extraordinary, scenic destinations, but if you're struggling to decide, here are five firm favorites:
1.Negril
This is Jamaica's number one destination for a beach break. Seven Mile Beach (the longest stretch of sand on the island) and Negril's relatively secluded location make it a tranquil place to stay, but that doesn't mean you'll be at a loss for things to do. Watersports facilities are in abundance here, and along Norman Manley Boulevard you'll find a number of lively nightlife and reggae spots.
2.Montego Bay
As the second-biggest city in Jamaica, Montego Bay is the place to go for a more energetic holiday. Here, you get two sides of Jamaica – the tourist haven of beaches, shops, and restaurants, and on the other side of Gloucester Avenue (the 'Hip Strip'), the more distinctive downtown MoBay.While you're here, make sure you visit Scotchies to sample some local cuisine. The jerk chicken is so good, you'll be dying to recreate it back home.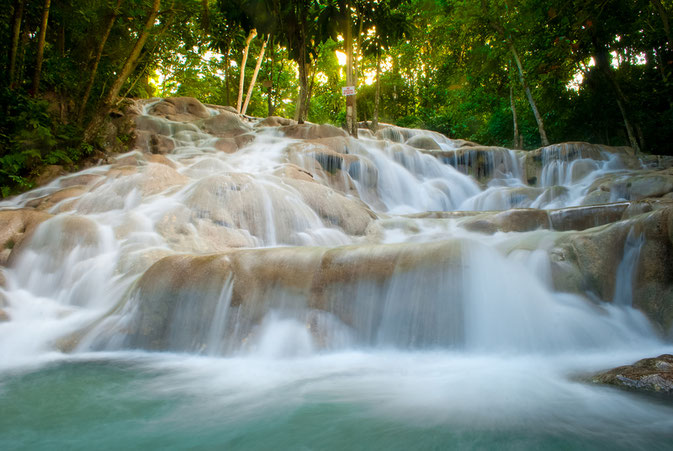 3.Ocho Rios
There is endless fun to be had in and around Ocho Rios. Adventurers can use the resort as a base to do anything from zip line tours over tropical forests to climbing the famous Dunn's River Falls. Ocho Rios is also home to Dolphin Cove, where you can swim in the sea with dolphins, sharks, and stingrays. Whatever you choose to do, it won't be hard to keep yourself busy here for days.
4.Blue Mountains
If a hiking holiday sounds more up your street, a couple of hours' drive from Ocho Rios will take you to the Blue Mountains. The mists that surround the peaks give the mountains their name, and the views here are truly spectacular. If you want to challenge yourself, you could climb Blue Mountain Peak – at over 7000 feet, it is the highest on the island.
5.Nassau Valley
The gorgeous Nassau Valley in the heart of the island is worth a visit, particularly for naturalists, photographers – and for rum drinkers. In the valley, you'll find The Appleton Estate, a 250-year-old, world-famous rum producer. Take a tour, and you'll learn about the production process and the estate's history, as well as getting to taste the different blends.
Which destination in Jamaica sounds like the place for you? Share your thoughts in the comments below!
---
---
Fancy working as an English Teacher around the world? Get your TEFL certificate here:

---
You will also like:
---