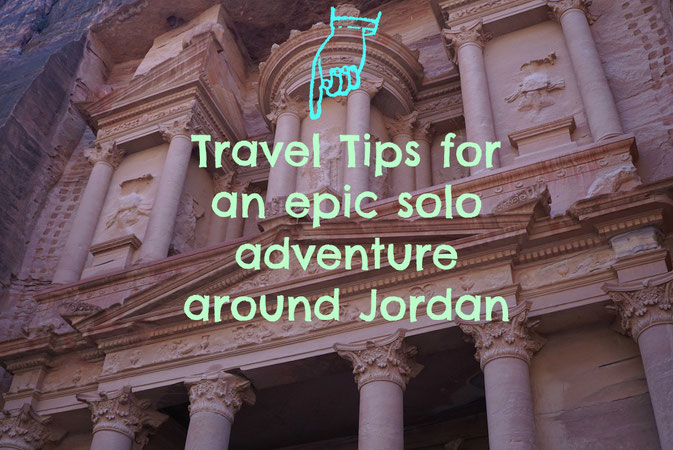 Guest post from Danielle Magee is the founder of ACE Backpacks
Jordan has always been a dream of mine for the past couple of years. I have been amazed by its rich history and beautiful landscapes. More importantly, I wanted to immerse myself in a culture that is constantly bashed by mainstream media in being anti-feminist. What would a woman do in a Muslim country? Trust me, there are loads to do if you have an open mind and an open heart. Once you have that, adventure arises in the most unexpected places.
The best time to visit is from March until May. I went in May and the weather was PERFECT. Just a tad hot during the day but cool at night. I spent two weeks in Jordan which was the right amount of time. Truthfully I did not have much of a set plan, and I did this on purpose. I had enough time and flexibility to stay in certain places I enjoyed or leave if I wanted to explore elsewhere.
Here are my best tips and things I wish I would have known as a first timer in Jordan: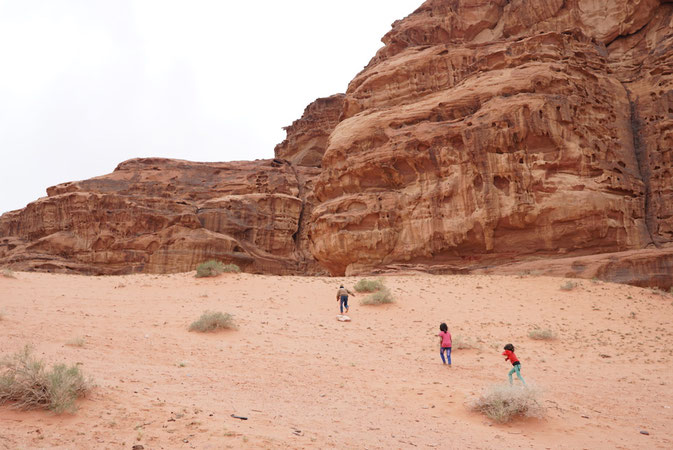 No, you do not have to wear a hijab or a headscarf.
Women are free to dress as they please! Of course, modesty is welcomed. I just kept my knees and cleavage covered to not draw too much attention to myself. In the more remote areas, you'll see women wearing hijabs that completely cover their faces, but as a tourist, I was welcomed with open arms without a headscarf.
Download a translation app and learn a bit of Arabic!
It made communication so much easier, although some conversations can do without words. Locals are also more than happy to teach you the basics if you just ask! Here's a link for Nemo for Apple and Android users.
GET A JORDAN PASS
I cannot emphasise this enough. It made my travels SO much cheaper. $200 USD cheaper to be exact. You basically prepay 40+ attractions and your visa fee is waived. I suggest the Jordan Wanderer package- which includes 1 day in Petra. There is also tons of attractions in Amman that this includes. Unfortunately, Petra by Night is not included. 
Go Off The Beaten Path in Wadi Rum
Spend a night or two in the desert at a real Bedouin home. Yes, you can stay at a tourist camp, but I urge you to check out AirBnB. If you want a true Bedouin experience, and to get in touch with nature- ditch the glamping and have a chance to sleep under the stars further out into the desert. Oh, and expect loads and loads of tea! It does not get more authentic than this.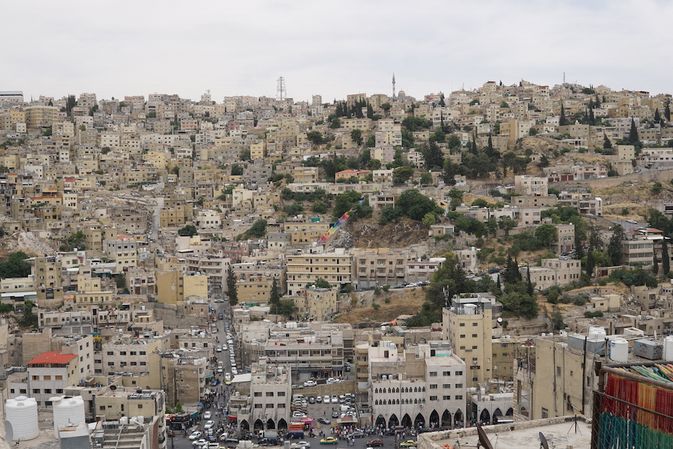 Day trip to the Dead Sea
There is no need to spend the night unless you want to stay at a 5-star luxury hotel. Even a day trip is a little pricey, but it's much more manageable than staying the night.
Take public transportation
A lot of people come to Jordan and hire private drivers. This is great when you're with a group- but for solo travelers, the public transportation system is on point. I went from Amman to Petra to Wadi Rum to Aqaba just fine. You'll take the JETT bus from Amman to Petra which is 10JD. You can also use their mini buses which go from town to town. For example, my trip from Wadi Rum to Aqaba was 2JD. I never knew where the bus stations were so I just asked a local. Feel free to bargain with the mini buses as they will probably try to overcharge you since you're a tourist.  
Consider Couchsurfing
I learned so much about myself couchsurfing in Jordan. There are not a lot of woman couchsurfers in Jordan so I stayed with men. I had two hosts in Amman, one host in Petra, and one host in Aqaba. In Wadi Rum and Dana, I stayed at an Airbnb/hostel. As a woman, I had such a difficult time trusting since I am a sexual assault survivor. But this experience really helped me heal and learn to trust myself. I was able to talk openly about my worries and was put at ease by their selfless hospitality. One of my hosts even offered to let me stay in his apartment by myself if I was uncomfortable, while he stayed at his friend's house next door. Not only did I feel incredibly safe and respected, I felt valued as a woman. Couchsurfing is also a great way to "travel like a local" as you are quite literally staying with locals! Another benefit is not having to pay for lodging! You'll save a substantial amount of money.
Go to Dana Village
This beautiful village is often overlooked and I *ALMOST* didn't go. But my heart kept saying to check it out. I honestly wish I stayed there longer. I only stayed one night, which was more than enough to see the surrounding area but I wanted that extra day to relax before heading back to Amman. If you're looking for a place to recharge go here. I stayed at Dana Tower Hotel for $22 which included my own room, breakfast, and a delicious dinner buffet.
Jordanians are some of the most selfless people you will ever meet. The hospitality is unreal. You will be fed until you can't eat anymore and will have endless amounts of tea. Then you'll be fed all over again. Don't be afraid to politely decline the offer. I put my hand over my heart and politely said no thank you in Arabic. But hey, if you're hungry- indulge! They will be beyond happy!
Yes, Jordan is safe. It is one of the most tranquil, progressive countries out there in the world despite being surrounded by immense conflict in the bordering countries. Syria is not Jordan. Saudi Arabia is not Jordan. The Gaza Strip is not Jordan. Be conscious where you are, and travel with a normal caution. The advice I took with me: If something doesn't feel right, it probably isn't. Your body has a magical way of speaking to you. Listen to your intuition.
If you are looking for more info check out this travel blog on Jordan.
---
---
Author 
Danielle Magee is the founder of ACE Backpacks, a company that creates minimalist backpacks for conscious adventure seekers and dream achievers. ACE advocates for girls' education, creates jobs that lift people out of poverty, and empowers women across the world. Find out more and get involved at: www.livelikeanace.com.
---
You will also like
---