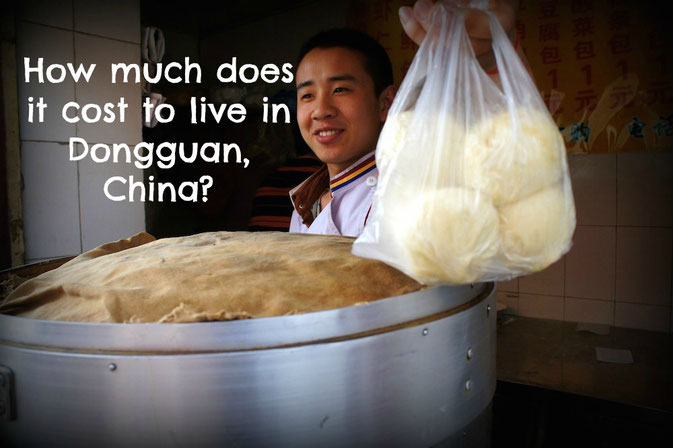 As one of the larger cities in China, many might discount this fantastic place immediately because of the inherent higher prices that follow larger cities. However, Dongguan does not follow this trend, and is absolutely a place to consider if you're thinking of moving to China.
Although the city is located in Guangdong province, an hour bus ride from Hong Kong, it is very affordable for everyone who decides to live here, from budget travelers to luxury lovers. So what exactly is the cost of living in Dongguan? Rather than having to translate Chinese websites I bought in Agness and Cez of eTramping who are going to try and break it down for you into these sections and give you vital information about China.
*Note all prices are in yuan. 1 British Pound = 8,94 yuan, $1 USD = 6,67 yuan.
Guys, also remember you cannot access the internet in China without a VPN, so download this one first!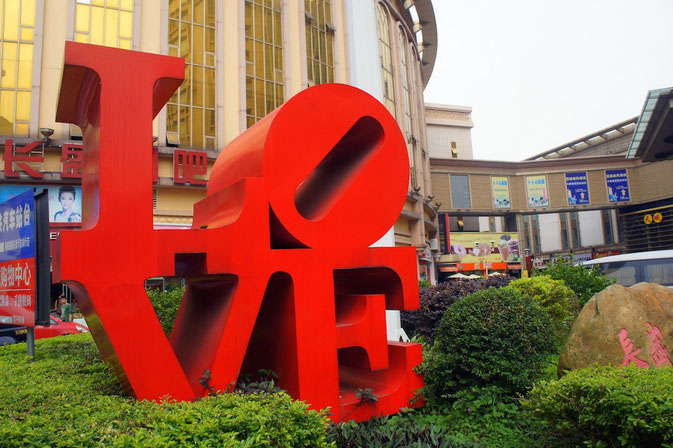 Where You'll Live
Housing in Dongguan is very reasonable, depending on where you are and how many amenities you would like to have. Since this area is not known as a touristic site, you'll find that the prices for many things are lower, including housing. However, keep in mind that this fact precludes the idea that the apartments are not built to cater to the whims of expats. What this means for you: some of the amenities that you're used to having where you come from may cost you a bit more in Dongguan.
Renting in the City Center:  Here is where you'll find the most expensive apartments. If you're looking for a one bedroom apartment that has the basic amenities that you're used to (air conditioning, a nice kitchen, western toilet, etc.) then you'll be hitting the higher end at around 2000 to 5000 yuan per month (not including utilities, which may be between 200 to 500 yuan per month). Add a couple more bedrooms and you'll probably be spending about 4000 yuan per month on your apartment.
Renting Outside the City Center:  Going out just a little way from the center of Dongguan still gives you easy access to the city by taxi or bus, but the prices of housing are significantly lowered.  For a basic one bedroom apartment, you'll pay between 1500 to 3000 yuan per month, plus utilities.  An example of such a place just outside Dongguan city center is Dalang.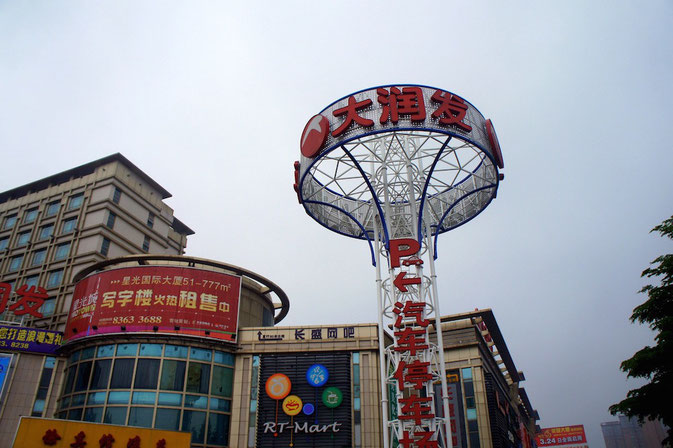 What You'll Eat
Grocery shopping in China lets you pick what you want and get good prices. Basic things such as milk, bread, eggs, a few kilos of chicken, and various fruits and vegetables brings your average groceries for the week to around 200 yuan. This, of course, is very dependent on how frugal a shopper you are.
If you like to eat out, a lunchtime meal in the center of the city will cost you around 30 to 50 yuan, while a fast food frenzy will be around 10 to 30 yuan. If you're looking for a nice meal for two in a restaurant, including an appetizer and dessert, you'll be paying around 150 to 200 yuan.  
For drinks, a beer will between 5 and 10 yuan in a shop, while a coke will be around 4. For the same in popular bars you'll have to pay around 10 times that price. Also, if you like a nice cappuccino, be prepared to dish out 20 to 30 yuan.
Food price estimation: 1,000 yuan/month.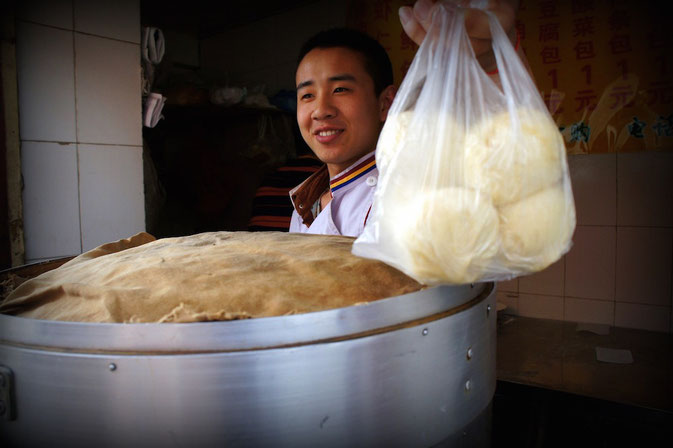 Getting Around
Transportation within the city is very cheap, and easily accessible. Within the inner districts of the city, the prices drop even more!
By Bus: You can absolutely leave all of your travel worries to the bus system, completely relying on it to get wherever you need to go. Whether you live in the center of Dongguan or outside it, you'll be able to find a bus that will get you exactly where you need to go.  In the middle of the city, expect to pay around 2 to 5 yuan per bus ride, and to head outside will be around 12 to 15 yuan. A monthly pass will be around 100 yuan.  
By Metro:  Although the subway system in Dongguan is still under construction (due to be completely finished by 2030 or 3020), Line 2 is open and runs between the Humen Railway Station and the Dongguan Railway Station.
By Taxi: Taxis run in and out of the city and serve the urban and suburban areas.  The fee will be around 2 to 3 yuan per kilometer traveled, and expect an extra 20% charge when taking a taxi at night.  
Transport price estimation: 150 yuan/month.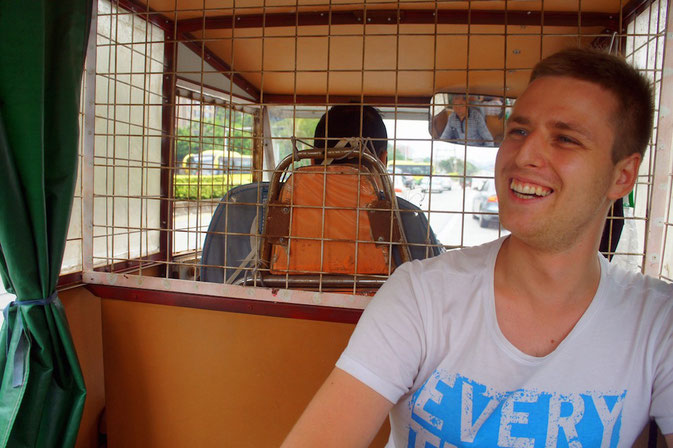 Clothes and Other Odds and Ends
Clothing may not be as cheap as you expect in China. Name brands such as Nike and Levis still hold a good price, such as 280 to 300 yuan for a pair of Levis and around 500 to 600 yuan for a pair of name brand shoes.
If you're okay with not wearing all name-brand clothing, however, you'll find cheaper prices, although be careful of the quality. Chain stores such as H&M and Zara do exist in Dongguan, and you'll pay around 200 yuan for a basic blouse. Again, these prices are highly dependent on what you are buying, and if you can hit sales.
Heading to a movie date for two may cost you around 100 to 200 yuan, and if you want a cocktail before you'll pay around 50 yuan each. A gym membership for the month would be around 300 yuan.  
Clothes and other odds and ends price estimation: 1,000 yuan/month.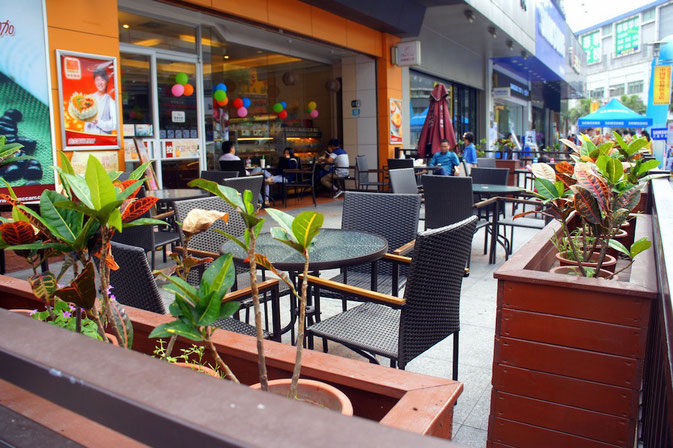 Well, it looks like a decent month spent in Dongguan costs 6,150 yuan which is $US 922 and 687 GBP.
Sounds very affordable for us! However, life in Dongguan can be even cheaper when you teach English here. Most of the schools offer free accommodation and 3 meals a day. Therefore, Cez is usually spending around 1000 RMB per month if he is not travelling. If you are seriously considering moving to China then consider the many English teaching opportunities in China that are available to you! You will find it to be one of the most rewarding and exciting opportunities that you've ever taken advantage of. It will cover your costs as mentioned above and you will still make enough money to save for travel. And don't forget your VPN.
Sharing is caring
---
You will also like
---