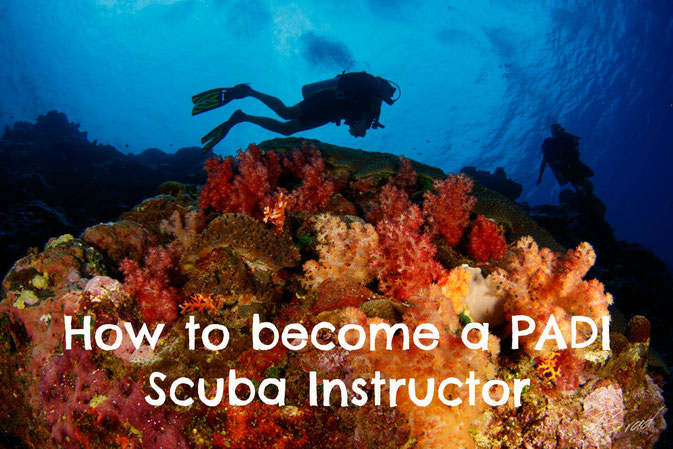 Let's learn how to get one of the best jobs in the world. A PADI scuba Instructor!
My awesome dive community Girls that Scuba has been growing rapidly by the day, and after sharing my "How to become a PADI Divemaster" article the questions started flooded in and more and more of you wanted to know about going scuba pro and the next step after Divemaster. Which is of course the IDC (Instructor Development Course). Looking to become a scuba dive instructor and take the course? You've found the right place!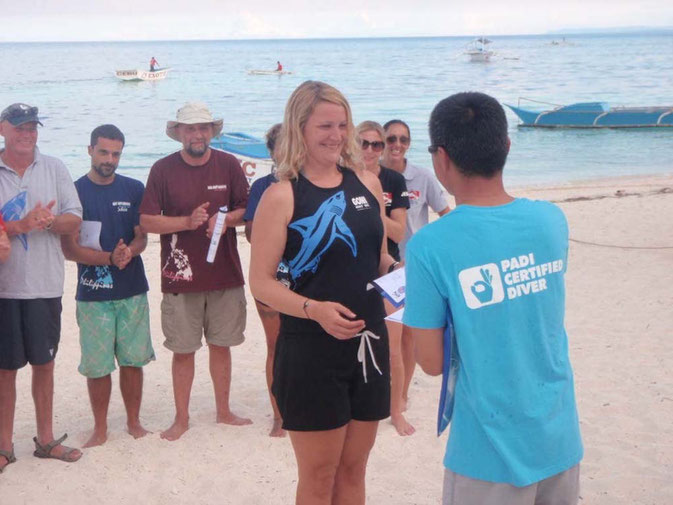 How do I become a PADI Scuba Dive instructor?
To become a scuba instructor you have to meet certain criteria
Divemaster or similar level certified by another organizations

At least 18 years old

Emergency First Response Primary and Secondary Care (CPR and First Aid) training within the past 24 months

A medical statement signed by a physician within the last 12 months

At least 60 logged dives, 100 to attend the IE (as you won't get to dive a lot during the course it is better to start off with 100)

Have been a certified diver for at least 6 months

Have documentation of experience in deep, night and navigation diving
What will you learn?
You will learn to conduct all PADI core courses including Open Water, Advanced, Rescue and Divemaster course as well as some basics about marketing and managing a dive shop. In detail this means
Theory - Dive Physics, Physiology, Equipment and RDC (Recreational Dive Planner, the tables) as well as General Standards and Procedures

Knowledge presentations - learn how to present dive theory to students

Confined Water presentations - master skill circuit to demonstrate the skills to students, identify and correct any problems the students might have

Open Water presentations - identify and correct any occurring problems in open water training

Attend presentations about risk management, diver safety, the role of the instructor, the environment, the business of diving, marketing and sales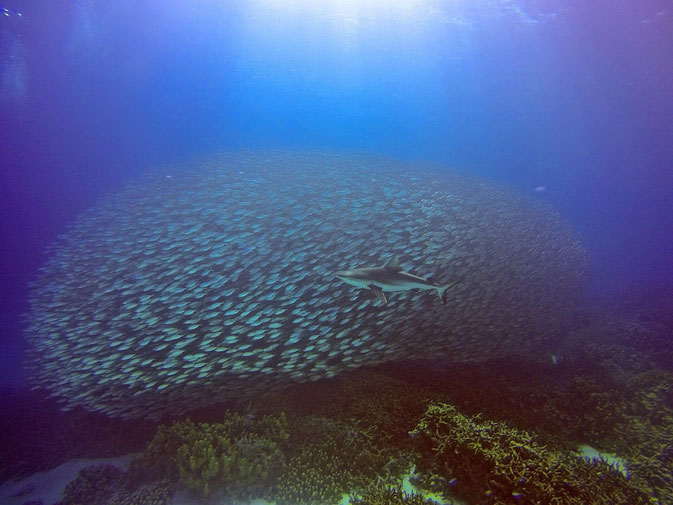 How long does it take?
To become an instructor participants have to complete the Instructor Development Course (IDC). The IDC is divided into two parts, the Assistant Instructor (AI) course and the Open Water Scuba Instructor (OSWI) course.
One to two days are required to complete the PADI Emergency First Responder Instructor (EFRI) course. This is mandatory to become a scuba instructor. Equivalent certification from other organizations are accepted too.
The whole thing takes around 14 days in most shops. It is possible to complete the IDC in a shorter time frame. For Divemasters who finished their training a while ago it might even make sense to look for a program that allows to repeat the skills before actually starting the IDC.
The course is followed by the Instructor Examination (IE) which takes two to three days.
So it takes around two to three weeks to complete the course and the exam. Which is then followed by the IE party.
Is it hard?
As divers attending an IDC are at least Divemasters this changes the whole picture. Divemasters already learned how to demonstrate the skills, they know a lot about the dive theory required as an instructor and already assisted in teaching courses. Thus the instructor course might even seem easier than the Divemaster course.
Yet the responsibility increases significantly as an instructor. Divermasters are leading certified divers while instructors will take care of new divers without any previous experience. So the divers safety is an important topic during the course. Becoming an instructor is challenging and you have to be full on during the course.
The Instructor Examination (IE)
IDC candidates from different dive shops in the area come together for the IE. A PADI examiner evaluates the presentations and decides who will pass. During the IE the candidates will have to pass two theory exams and demonstrate five skills in confined water. Then an envelope is chosen which assigns the topics for the Knowledge, Confined and Open Water Presentations. During the Confined and Open Water Presentations other candidates pretend to be students and will show assigned problems. The candidate has to find the problem and correct the student. The IE participants have to show perfect skills to rescue an unresponsive diver at the surface as well.
Each part of the exam is marked with up to 5 points. In order to pass a certain amount of points has to be reached. Most people do pass the exam after successfully completing the IDC. In my opinion it is even a bit too easy.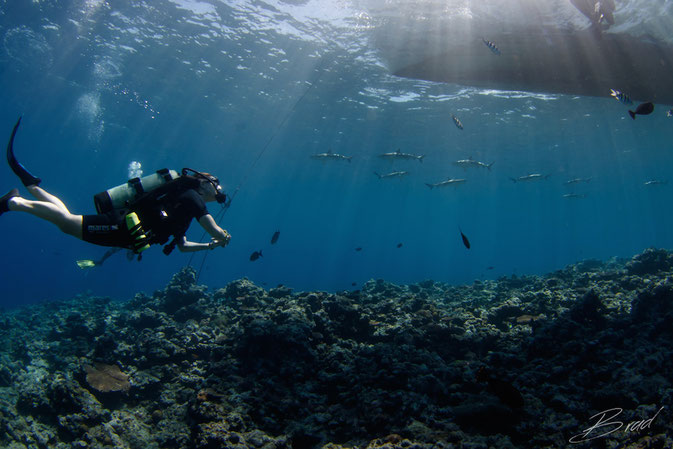 How much does it cost?
The IDC costs between USD $1000 and $2000. The PADI Crew Pack (all the books, tables, slates, cards, binders and so on in a wonderful PADI backpack) costs up to USD 800. Some shops offer courses including materials. The PADI fees are around USD 1000.
In total the course, the exam and all the fees will cost USD 3000 to $4000.
In some places you might get discounts when combining the Divemaster internship with the IDC. That's what I did. The yearly PADI membership fee for instructors is USD 250.
Where should I do my Instructor course?
Most larger dive shops offer IDCs at least a couple of times a year. In the areas where loads of dive certifications are issued IDCs can be attended almost all year round. To find a good shop read reviews online, ask instructors or in Facebook groups for suggestions. I would recommend to choose a medium size shop in a destination which isn't too popular. Like this you will have a smaller group of candidates in the IDC and a smaller IE as well. It is good to do it with a shop that does have quite some experience to prepare you best possible for the IE. I did my Divemaster internship as well as the IDC on the beautiful island Malapascua in the Philippines. We were six people in the IDC which was a perfect size and we had such a fun time together.
What's next?
After finishing the IDC and the IE you are an Open Water Scuba Instructor.
As soon as you get your confirmation from PADI you can start teaching Open Water, Advanced, Rescue and Divemaster Courses. You might wanna become a Speciality Instructor as well. It helps with your chances to find a job when you can teach at least Enriched Air (Nitrox), Deep and Wreck. These are specialities requiring extra training. As soon as you qualify to teach five specialities and certified 25 divers you can become a Master Scuba Diver Trainer (MSDT). Most shops that offer IDCs will allow you to take the courses to become Speciality Instructor. Sometimes this is done during the IDC or right after.
Some shops offer to take a "learn to teach" or "team teaching" program where you assist experienced instructors in courses. After a while you will be teaching yourself and the other instructor will advise on how to improve. This system does make sense if you don't feel entirely confident to start teaching on your own after finishing the course.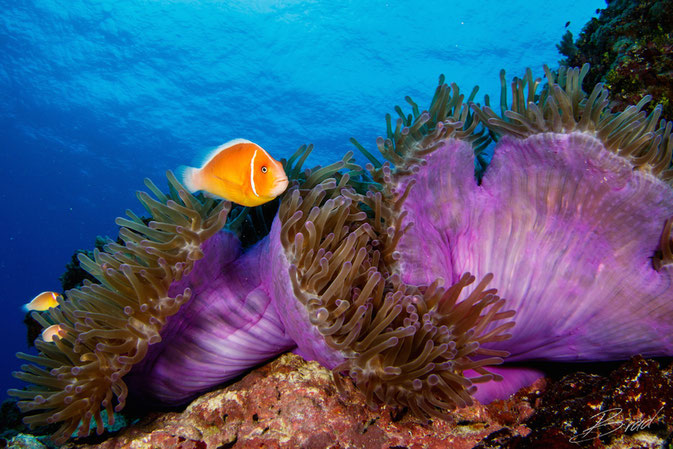 How can I get a job as an instructor?
One way to find a job is the PADI Pro website which you have access too as a PADI professional. This is possibly the best resource for PADI instructors. You might have to apply for several jobs and be open with regards to destinations. There are also many Facebook groups where resorts and dive shops offer scuba jobs. Networking is amazing to find jobs. Be in contact with other instructors you met diving or during your Divemaster and instructor course. They will know other people and often jobs are not even advertised online but shops ask around first.
If you want to work in a specific location go there, dive there, get to know the dive sites and the people. This might help to get the next position available. Bring your CV to all the shops and make sure to talk to them so they get to know you.
How much do I get paid as an Instructor?
In most places you will get paid on a commission per certification. Some shops offer a basic salary, but many won't. In general working in a resort or on liveaboards pays better, especially due to tips.
The highest to expect is about USD 1500 per month and free accommodation when working in a resort or on a liveaboard. In most places it is much less than that.Also keep in mind that diving is seasonal in most areas. While you might make more money in high season this has to bring you through low season too. Or you might have to change locations with the seasons.
Keep in mind that you will need your own dive equipment and replace it quite often. Most shops will not have paid vacation or insurance coverage for employees.
What is it like to work as an Instructor?
It is challenging, a lot of work and responsibility with low salaries. Yet the lifestyle is amazing and teaching is rewarding. Looking into the eyes of someone breathing underwater for the first time is priceless.
As an instructor you can live in some of the most beautiful places in the world, even on a boat and go diving every day. At least kind of.
Many instructors are mostly teaching Open Water and Advanced Courses. Be aware that while teaching these courses you are not actually diving but looking after people. Most of the dive is showing people how to do stuff, correcting them in doing it and making sure everyone is fine.
This is a huge difference to the work of a Divemaster who is guiding certified divers. What work you will actually be doing depends a lot on the location. There is various options like working in a busy place with great nightlife, at a quiet island resort or on a liveaboard cruising around some of the best dive sites in the world.
These are all the basics to know about how to become a scuba instructor. If you have any questions give Goni or Sarah an email at sarah@coffeewithasliceoflife.com. And don't forget to join Girls that Scuba, a Facebook page dedicated to scuba diving!
---
Goni Boller is a scuba instructor, underwater photographer, biologist and blogger at More Fun Diving. Since January 2013 she is travelling and diving the world full-time while working as a writer and freelancer from the road.
---
You will also like
---