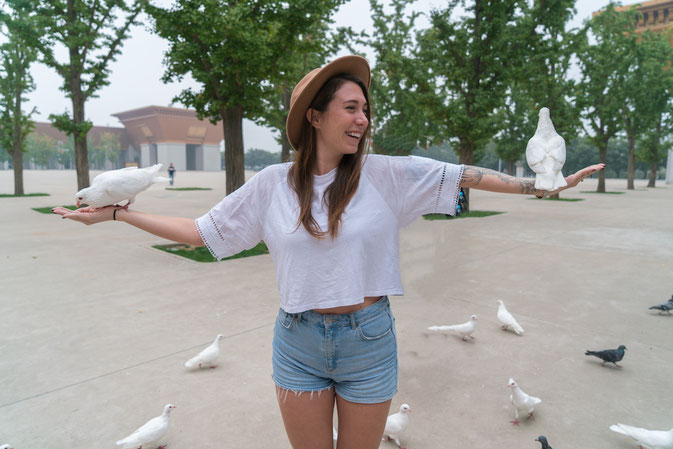 The Big Announcement
If there's one thing you all know about me it's I'm an advocate for spreading the word about cheap travel, telling you all to jump on that plane and worry about the consequences later. Money? What money? You can't take it with you. BUT there's one thing preaching about it, and whole other doing it.
I guess packing my life into a suitcase and getting on a plane across the world with barely any money in the bank once just wasn't enough. So I guess I'll do it all over again.
You got it, I'm leaving the big city, I'm going on a huge adventure, and I've never been so excited. It's time to take on the globe as a nomad. And I'm taking you all with me....
You're leaving Hong Kong?
Oh, if I could count the amount of times I got asked this everyday! You're an inquisitive lot eh? And I love it. I love how well you've got to know me through my writing, social media, and personally. I guess you've seen I've hardly touched the ground in the last few months. 2016 has taken me on quite the journey so far. 11 countries to be precise. But, I'm going off course from the actual question now. Am I leaving Hong Kong? Yes, and No. The last 2 months I have spent around 3 weeks in total in Hong Kong. And when you are paying $1200USD(!) a month to live here, you're gonna wanna be spending a bit more time than that to make your moneys worth. In 10 days, I'm about to leave for 7 weeks, return for 1 day, leave again, and it keeps on going like that into the New Year. It doesn't take a genius to work out that I'm not going to continue paying $1200 each month when I'm not even there. So I'm giving up my apartment. HOWEVER, my return flights for the rest of the year are all back to Hong Kong. I'm not leaving yet. (can I crash at yours when I'm back...?)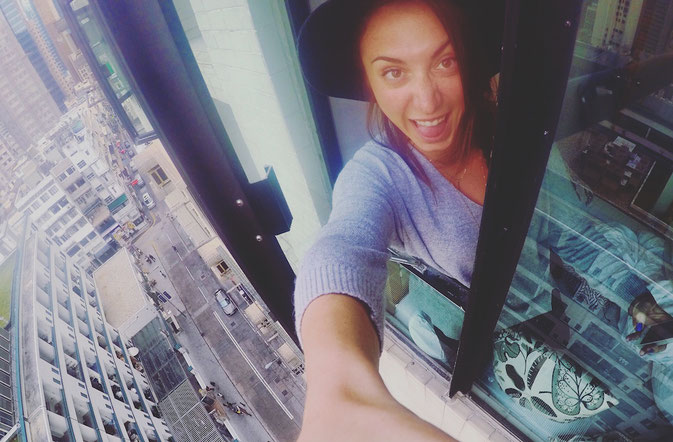 Where are you going and what are you doing?
Here's what you've all been waiting for (ok, more like what I've been waiting to tell you). Soon I leave for the Middle East. For 7 weeks I'm going to be travelling through Israel, Jordan and Turkey. Why? Because WHY THE HELL NOT! Honestly, I got itchy feet again. While I love my life in Hong Kong I'm just not ready to stay in one place. I want to feel the freedom of the open road again. Have everything I own with me and go and see the world with open eyes and an open heart. I'm completely ready to let life lead me where ever it feels like. I'll be back in Hong Kong for 24 hours before I jet back off to Vietnam then onto Malaysia. Then we are on to next year. Oh 2017, you are going to be HUGE. I can't reveal it all at the moment but it's going to involve a lot of scuba diving and A LOT of travelling (makes sense why I can't stay in HK now?).
I've also started a new YouTube channel with vlogs in every place I visit! SUBSCRIBE HERE
How are you affording all of this?
The million dollar question... 
So basically I'm not going to afford it. I'm probably going to run out of money. BUT, I DON'T CARE. You know why? Because I am at my best when I am challenged. And I am sure as hell not going to wait around until I finally 'have enough money', as we all know that'll never happen. I am going to hustle like never before to earn money as a full time travel blogger. As you may have noticed, I've been travelling more than ever this year. That's because you awesome people are reading my blog and telling all your friends about it. Your friends from every corner of the globe. And when more people read it, more companies want to work with me. They want to use my travel expertise to show their audience how their products work while travelling, how their content is worth reading and how their social media channels are worth following. So, yes, I am earning money being a travel blogger, and it's just about enough to not have to have one of those proper job things that I'm really bad at. Dream job right? Correct. However, this is very inconsistent and barely touches my bank account before its straight back out on another adventure. So yeah, I may not be able to afford to travel the world full time, but something as little as money is not gonna stop me.
(Hey you, awesome brand or publication, did you just say you wanted to work with me? Well, head on right over here and I'm sure we can work something out!)
You've started another website you say?
Why thanks for asking! YES I HAVE. www.girlsthatscuba.com is born. From what started with me wanting to get more women who scuba dive together has now developed into having thousands of women all over the globe in one community on Facebook and Instagram. Scuba diving is my biggest passion, and it's not hard to see why. Through writing so much content on this site about diving around the world, the next natural move was to set up a new one completely dedicated to diving. While its only just launched, I have huge plans and already so much interest by women that scuba dive, scuba dive brands, and dive shops wanting to keep up on the latest in the dive community. This is something I am ridiculously excited for, finding this niche and gap in the market has been one of my biggest career achievements this year.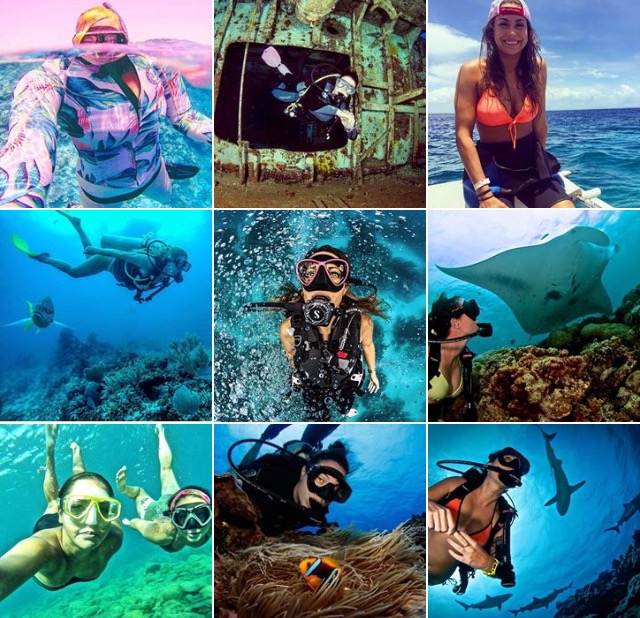 How can we help?
Ah you guys! Ok, so you may not have been wondering this last point, but you all can really help! I'm going to be frank about travel bloggers – we'd be nothing without our readers. We could travel to every corner of the earth but if no one read what we've documented we wouldn't have a blog. Here's how you can help:
Also, there's £27 free AirBnB credit for you down there and 15% off long term travel insurance, just to give you a little something back.
And guys, don't you think it's time you set up a travel blog and get over here and join me?
---
Just incase you forgot to SUBSCRIBE TO MY YOUTUBE CHANNEL
---
Remember, Sharing is caring!
---
Want to earn money and travel the world? Become an English teacher

---
Read more