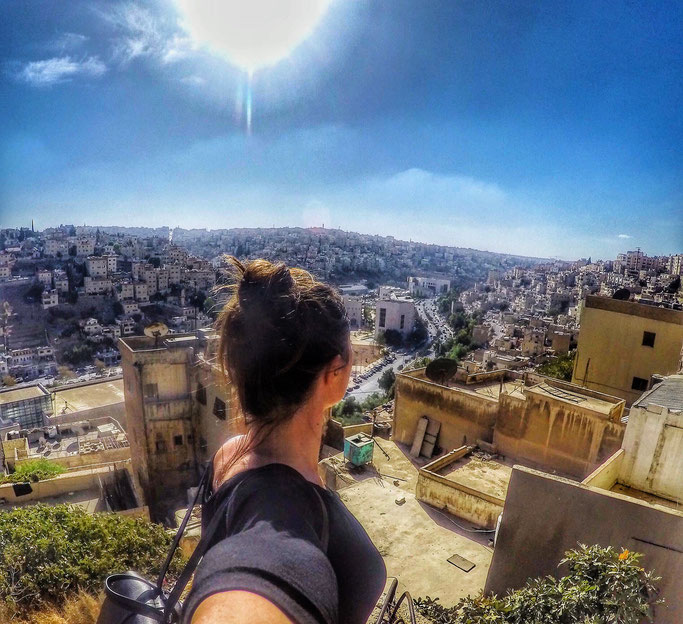 So you want to cross the border of Jordan to Israel or Israel to Jordan by bus? Good on you! Flights are so expensive and this border crossing is A LOT easier than made out on google! Trust me, I did it, and here's everything you need to know to cross from Amman into Jerusalem (and then onwards to Tel Aviv).
TOP TIP: Give yourself the whole day - just incase - get to the crossing at 9am and be prepared to wait. If you go in knowing it will take time then you won't get frustrated.
Step 1: Get to King Hussain Crossing
Where ever you are in Jordan this is the best crossing to get into Israel. I was in Amman so got a private cab to the border which cost 25 dinar (approx $35USD) and took just over an hour. I've heard Uber is a little cheaper, but I had a driver that I always used in Amman who I trusted and knew I could rely on.
Step 2: Give passport over and WAIT
Maybe I should have told you before – there's a lot of waiting around during this crossing. But suck it up. You chose to do this, so go in prepared for it to take a while. Give you passport over at the first window to the (actually really friendly) officer. If you have been there over one day then you will have to pay a 10 dinar exit fee. If you haven't then it is free to exit.
Then you will have to wait to get a bus over the border. And when I say over the border I literally mean about 1km. They will wait until the bus is full to leave which could take up to an hour or longer if it is a quite day.
This ridiculously costs 7.5 dinar for the 10 minuet journey, which includes one bag. If you have more it is 1.5 dinar each piece.
Step 3: Prepare for a lot of questions
You have now made it in to Israel. That was easy right? You're on to the trickiest bit now. The questions. You will no doubt get asked a lot of questions; why you are going to Israel, what you are doing there, if you know anyone there, where you are from, what your job is etc. They are very thorough. Just be honest and everything will be ok. After the questioning the will print you out a small piece of paper admitting you into Israel for however many days. UK passport is 3 months.
Step 4: Get a bus into Israel
Once you have your visa into Israel (no charge) it's time to get the bus to your destination. Leave the terminal and buy your bus ticket to Jerusalem which will be your first stop. It costs 46lr and will take around an hour. You have to wait, again, until the bus is full before it departs. It's a small bus so is usually 30 minuets. 
Step 5: (If you are going to Tel Aviv)
You will be dropped off at the bus companies office NOT at Damascus Gate Bus station which is where you will want to be if you are going anywhere else in Israel. From the drop off point you will have to walk to the overground train and go 5 stops to Damascus Gate Terminal. You need to buy a ticket before you get on. The bus to TLV departs every 15 mins or so and costs 16lr. It takes around 2 hours.
Door to door: 7 hours
Total Price: $76usd
Price to fly: $150 - $300 not inc transportation to airport etc
---
Don't forget travel insurance
---
You will also like:
---