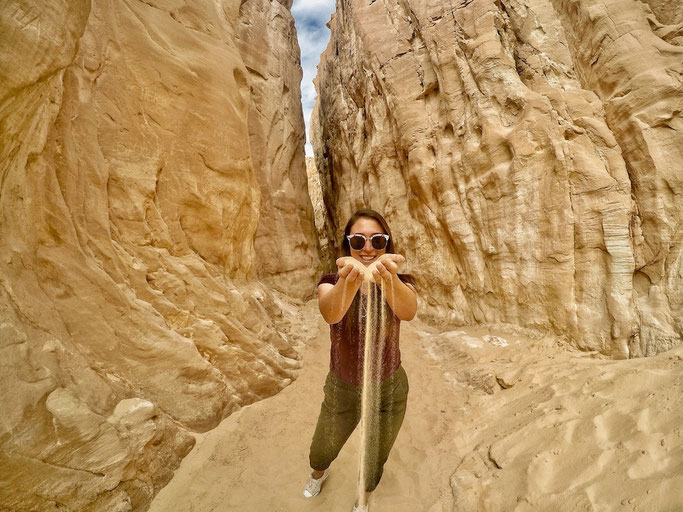 I've got sand in my hair, on my eyelids, in my shoes. My face is burning and it's hard to walk on these rocks. I look out onto the White Canyon in Dahab, and I realise that I've never been quite as happy as I currently am. Life has never been so full. I've been travelling the Middle East one month now. Of course, I was never 'planning' to stay this long, but I cannot possibly leave. Each day I decide to stay a day longer, and each night I sleep as soon as my head hits the pillow, never even stirring through the night. The Middle East, and more specifically, Egypt, fills my soul with a new kind of happiness and creativity I never even realised I was lacking.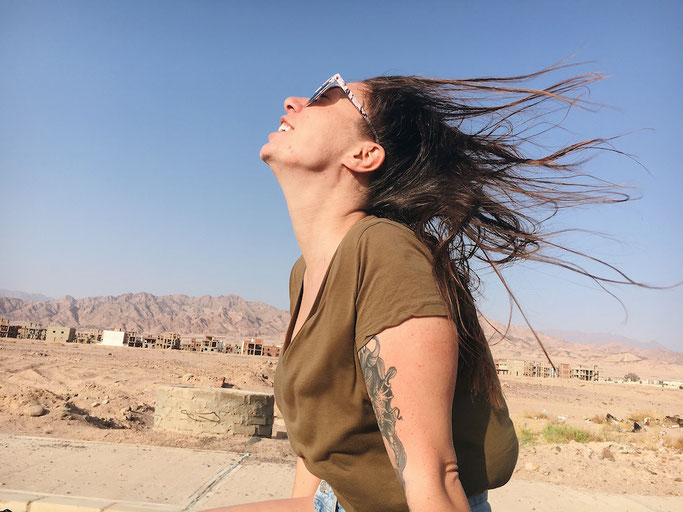 This week it was announced that Egypt is no longer on US State Department travel warning list.
So now the US says its safe to travel do we all come flocking? I'm so very happy that Egypt's dangerous label has been lifted. But, I could have told you it's not dangerous here, I could have shown you. Would you have listened?
Actually, I don't mind. I'm not going to write a post about how it's not dangerous to travel in Egypt. I'll let the US travel department dissolve that in one sentence.
All that matters now is it's time to come back to Egypt. Give it another chance. Come and see the beauty, laugh with the locals, dive in the Red Sea, get lost in the desert. Oh, the desert. Never have I felt so humble in mothers natures presence.
It's been 5 years since I set off to travel the world, but I don't do it to count countries or break records. I do it to fall in love, to be inspired, and to live a life that I want FOR MYSELF. I have to tell you, being in Egypt has done so many good things to my soul. Being surrounded by the desert and engulfed by the ocean has given me a new sense of creativity. Never have I had so many new ideas, and positive thoughts. Egypt is a truly special place. I love that it is rough around the edges. I love how its been through hard times and come out the other end. I love how people are put off by the negativity they read only to come and discover the beauty it actually holds.
Dear World, It's time to come back to Egypt.
---
Share with someone that was questioning travelling to Egypt
---
Follow on Facebook
And Instagram
---
You will also like
---