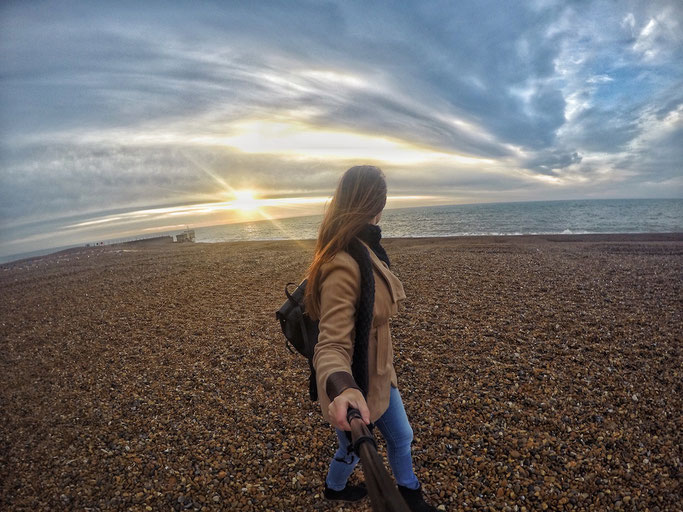 I was born and raised in the U.K, in a small little town called Bexhill-on-sea. I escaped 'my boring little town' pretty quickly and moved on to a city and then onto travelling the world full-time as soon as I could. But once a year or so I go back to visit, however even when I'm back I still get a serious case itchy feet, so when GoEuro, a new travel and transportation app in the U.K and Europe, asked me to take a trip on the National Express coach, I went out exploring my surroundings to fuel my constant wanderlust.
GoEuro are a new travel/transportation app and website that allows, with just one search, to find the fastest, cheapest and best travel options by train, bus and flight to any city, town or village in Europe. While I wish I had time to book through them an adventurous way to get to Berlin, Amsterdam or Poland, my short trip back to the U.K left me with the South East of England to conquer.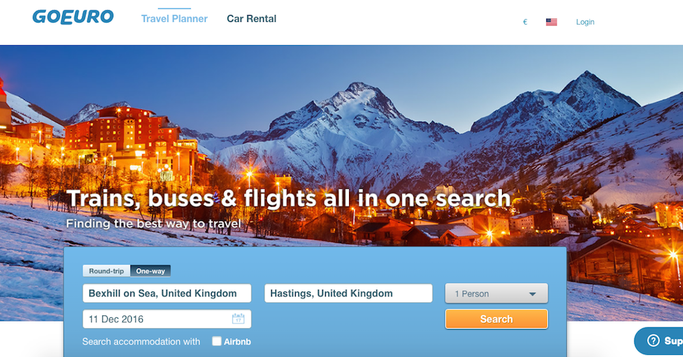 I woke up early and got the first coach I could. That coach being 7:30am. There's nothing like a brisk British walk to wake you up after months of non-stop travel. Luckily for me, it seemed like I was only one of a few people who had the same idea, and I had the snazy National Express coach nearly all to myself. Not bad for £2.40!
(Train is £3.75 and cab is around £12, so defiantly the cheapest and most comfortable option!)
Hastings is most famously known for the 1066 Battle of Hastings, fought on a nearby field where Battle Abbey now stands. The Norman ruins of Hastings Castle, once home to William the Conqueror, overlook the English Channel here. This seaside town is a popular tourist attraction for those wanting to escape London or Brighton and head into the fresh air.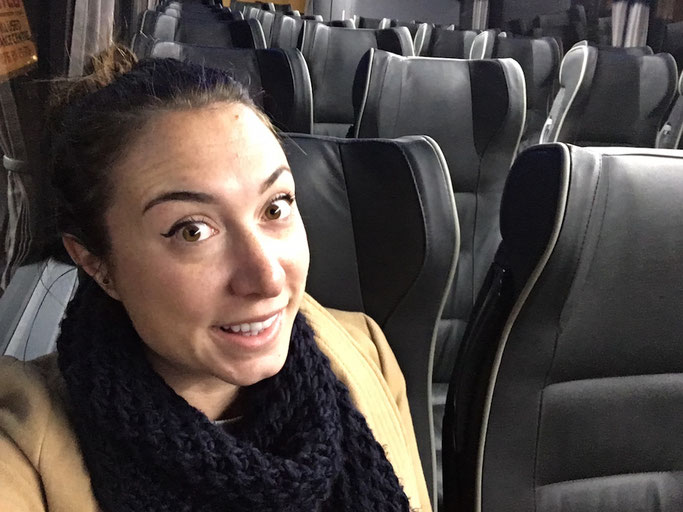 Here are my recommendations on free things to do in Hastings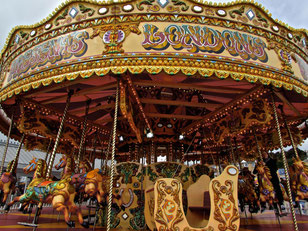 Go to the new pier
The original Hastings pier burnt down in October 2010 and has recently just opened after renovation work costing £14.2million.
Take a wander to the end, stopping to play on the old-school rides, and warming up with a coffee along the way.
---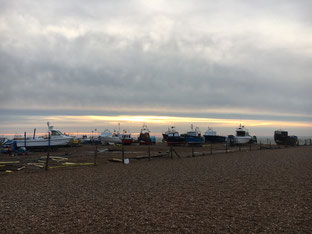 Ride along the seafront
Stretching all the way from Eastbourne to Hastings, if you felt adventurous, you could ride along the bike line and see what the South Coast seafront has to offer.
---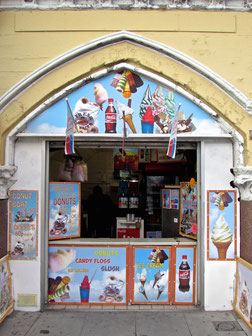 Eat Ice Cream
It would be a crime to not get ice cream when in a seaside town. And fish and chips for that matter. Just watch out for the pesky seagulls lurking overheard - they've love to swop down and steal your creamy delight!
---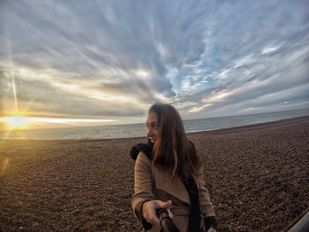 Chase the sunrise (or sunset)
Nothing beats the sun shining down on the ocean, especially at 8am in the morning without another soul about. Remember mornings are longer in England, so the sun doesn't tend to rise until around 8:30am - so finish your coffee and get out to the fresh ocean air!
How about trying another cute beach town like Weymouth? There's tons of things to do there too!
---
If you too, want to discover what Hastings has to offer via National Express, be sure to book your transportation with GoEuro and save some serious $$. They also show you the quickest flights around Europe, so maybe you could fit in a sneaky European break before the New Year?
---
Discounts for UK residents on travel insurance
---
You will also like