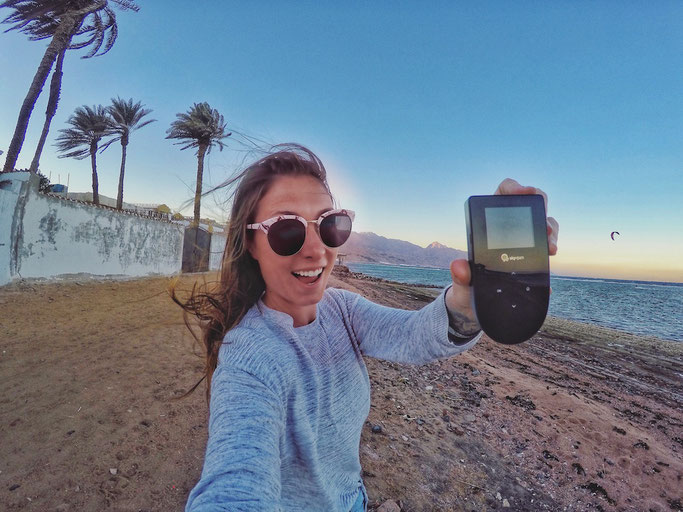 One of the most frustrating things when you travel full-time (especially as a travel blogger) is bad wifi connection, worse still, no wifi connect. While the inner millennial in me can't deal without being connected, I try to keep it cool and end up spending wayyyy too much on data roaming charges and multiple sim cards in the meantime. Ok, I'm addicted to being online, but it's my job, so I'd be a sucky travel blogger without it.
So, how do you stay online when you travel?
You may have noticed I post on social media daily, and update this blog weekly. Even when I am in the desert, rainforest or even on a boat. BUT HOW? I'm certainly not some magic internet machine, and I don't pay much for it either (who even pays those hefty data charges anymore?Ok, I did until I found these two options.)
I buy a sim card in each country I visit and top it up with data only. This works a majority of the time, but only when I am in built up cities or towns. When I am in the middle of nowhere (which happens pretty frequently with the way I travel) I lose 3G and all connection.
I have a TEP portable wireless device. This handheld device provides you with wireless internet access wherever you go. It works just like any other WiFi hotspot - but it's personal and fits in your pocket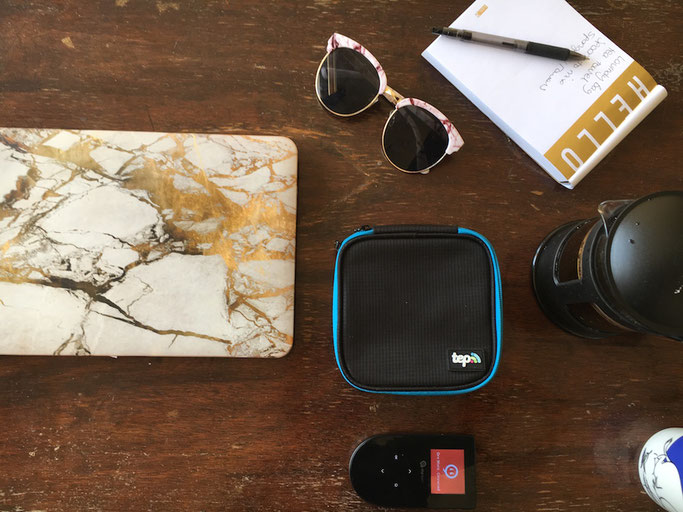 How does as portable wifi device work?
Put simply, a portable hotspot taps into 3G and/or 4G cellular networks, just like a smartphone does, and then wirelessly shares its data connection with other nearby. TEP wireless device creates a wireless hotspot 15 meters around you and lets you connect up to 5 devices at one time. The handheld device lasts up to 8 hours and has no set up or cables. You simply rent it, turn it on, and you are connected nearly anywhere in the world. (there are some country restrictions, so check before you rent).
Does it actually work and what scenarios would you need to use it?
Yes, I asked that question too. Does a portable wifi device really work? And the answer, of course (I really hope I wouldn't write a whole post on it if it didn't) is yes. Every country I have used it in it has worked perfectly. And what scenario? Other than everyday life?
When you are at the airport and they only give you one hour free and you have a massive layover
When you are in a place with no 3G coverage 
When the wifi is so terrible you just cannot handle watching the 'loading' circle anymore
How much is a TEP wireless device?
If you are just looking to rent the device for a one-off use you will just pay for the daily internet usage and delivery which is:
$9.95USD per day
$9.95 delivery (to the UK, check for charges to your country)
$5.95 return delivery
Total for 7 days unlimited internet access, device and delivery = $95.50
If you want to buy the device like I did (great for frequent travellers) you'll get  a 12-month warranty, a universal travel adapter which works in over 100 countries, as well as a travel pouch for you to store everything in. They also through in 5 day passes for you to use when you need them.
Each day pass will then cost you $8
And the device, for you to keep, will cost you $124.95
REMEMBER: You can connect up to 

5 devices

, so if perfect for family or friend getaways, sharing, or for someone with many devices.
So, for just $20 extra you can get the device and use it for a lifetime with a cheaper rate! No brainer really, I've personally already got my monies worth!
Now there is never any need to be without internet!
---
---
You will also like
---