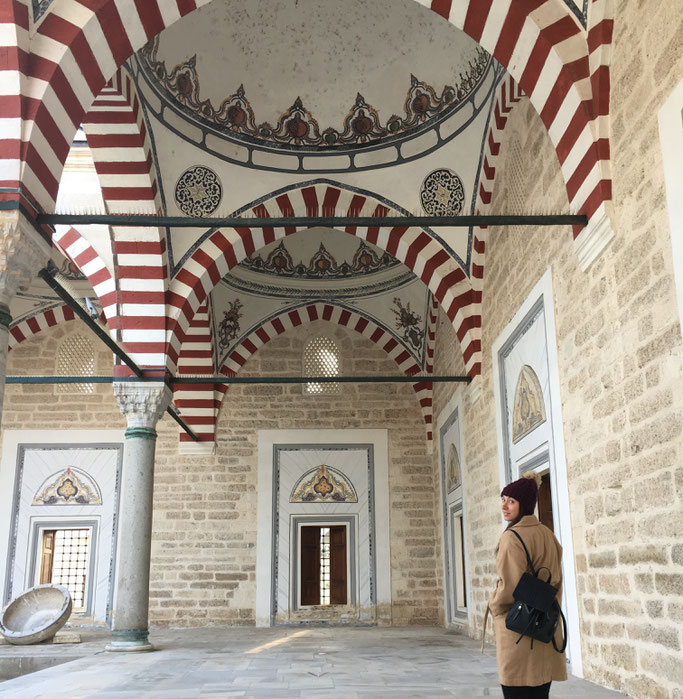 When you think of Turkey, you probably think about Istanbul, Cappadocia, Bodrum or Feithye - and for good reason, they are amazing parts of Turkey. I'm kind of addicted to this country, I can't even count how many times I've visited. I even had a small summer romance with Feithye while doing my Divemasters in 2014 and ended up staying a few months. So yes, Turkey is one of my favourite countries in the world, and even I had never heard of Thrace, so when I was invited after attending World Tourism Forum, I was more than excited to fall deeper in love with Turkey through the wine reason of Thrace.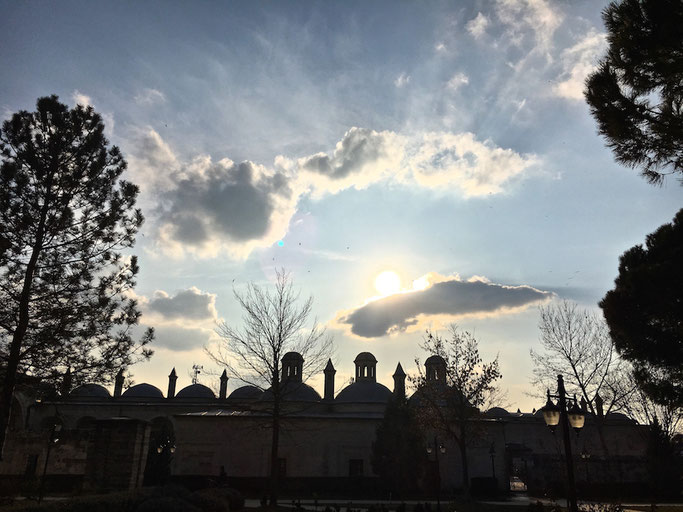 Thrace is a region North-east of Greece, South of Bulgaria, and within European Turkey . We travelled to Edirne, a province in Eastern Thrace in search of wine, history and something a little different.
There's plenty to do in Edirne, but I'm not going to give you a list of the top 10 things to do there - let's get more creative than that, here's some things to do while in Thrace to make it a trip to remember. 
Get snap happy
Edrine is an Instagrammers dream, the most popular destination being Selimiye Mosque - yet this really shouldn't be somewhere you go just to take pictures. Built between 569 and 1575 the Selimiye Mosque was commisioned by Sultan Selim II, and is a tue work of art! There are many layers and hidden entrances inside the mosque, so make sure to take your time! We were even lucky enough to climb one of the minarets, which is usually closed to the public, which gave us a birdseye view of the beautiful Edrine!
Did someone say wine?
Thrace is the wine capital of Turkey, and it's easy to see why. Acres of lush grass and soil fill the otherwise barren landscape, perfect for growing those all important grapes. We took a winery tour and tasting with Bakucha vineyard hotel and spa (their hotel is based on a vineyard and is the perfect getaway - check it out!) Situated in the countryside of Kırklareli, in the valley extending below the Strandja mountain, the estate is located on a total of 200 hectares - its wine heaven! 
Eat, drink, repeat
Turkish food (and coffee), for me, is the best cuisine in the world. Baklava, Burak, Kebab.. you name it, I love it. So a must do in ANY Turkish city is to wander the local streets and try everything and anything that comes your way. When we weren't stuffing our faces at breakfast and dinner at the Bakucha vineyard hotel we were seeing how we could fill our stomachs on the streets. This local candy maker caught our eye outside of the ancient Ottoman hospital promsing us his magical candy would heal our throats from a night of drinking the night before? Worth a try. Oh, and I take my Turkish coffee without sugar. How do you take yours?
Hit the town
No trip to Edirne is complete without a walk around its beautiful town and surroundings. The area around Edirne has been the site of no fewer than 16 major battles or sieges, so you are literally walking amongst history. In true travel blogger fashion we stopped at a local Turkish cafe and spent way too long taking photos of food and drinking Turkish coffee (you can see most of their IG accounts in this post - don't forget to follow along!). If you are feeling more motiavated than us take a walk around the market and haggel for some tradiotional Turkish soverginers - after you've finished off a box of Turkish delieghts that is. 
I love exploring new regions of Turkey, this country  literally has me hooked, and now I have another place to come back to, and tell you all to visit. See you in Thrace?
Thanks again to World Tourism Forum and Blogger Casting for hosting me in Istanbul and organising this trip to Thrace! We love you guys!
---
You will also like
---
Work as an English teacher in Turkey