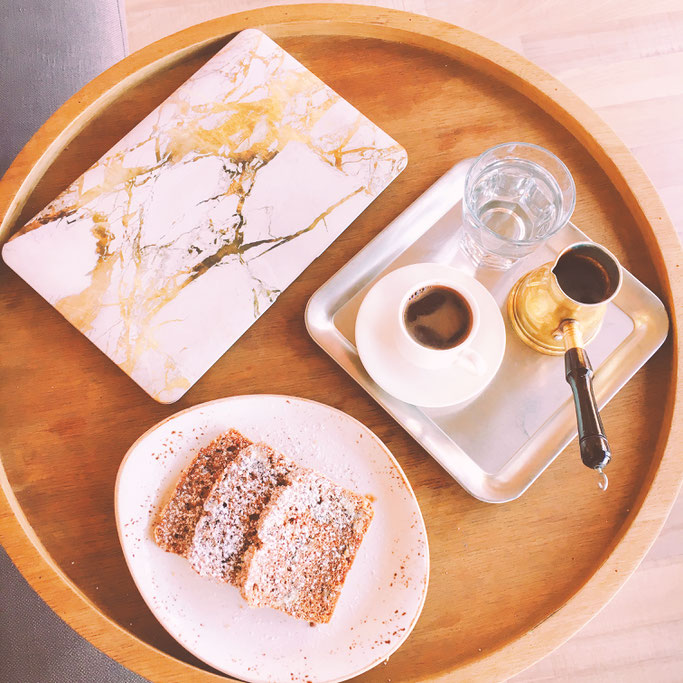 If you are visiting this vibrant Spanish city there are a million and one things to do. I'm not going to try and compare with the epic travel guide of Barcelona that Avis have created, but one thing I can do is reccomend you on where to go for the ultimate coffee shop crawl (yeah, that's a thing - I think). Barcelona is one of those cities you could spend a lifetime in, and for me the best way to get to know it is through its cafes. Here are some you absolutely have to try out when living the Spanish dream.
Pinotxo Bar
Mercat de la Boqueria, Carrer la Rambla, 89, locales 466- 470, 08002 Barcelona, Spain
This 14 stool restuarant/cafe is nearing its 100th brthday and admitadley is more famous for its food than coffee, but either way it's a place you are going to want to hang out - more than once
Cafés el Magnífico
Carrer de l'Argenteria, 64, 08003 Barcelona, Spain
Dedicated to providing you with the best coffee in the world, cafe el magnifico is the place you'll want to be seen at. While the coffee doesn't come cheap, the quality is priceless, and the espresso works wonders. Park your Avis car, take your newspaper and people watch until you can't people watch anymore
Granja Petitbo
Passeig de Sant Joan, 82, 08028 Barcelona, Spain
Here's one for those hungover mornings after too much tapas and wine. Relaxed and quite you can hide in her all morning until you are ready to hit the wine all over again. Joking. Kind of. The breakfast is world class, and the coffee.. well the coffee seems to have magic powers.
Mesón del Café
Carrer de la Llibreteria, 16, 08002 Barcelona, Spain
One of Barcelona's oldest - and coolest - tapas bars is calling you name! Sure, it's small, and you'll probably have to wait a while to get a seat, but when you are in, you'll never want to leave. Order me an Americano, I'll be right there! 
Which ones am I missing?
Now tell me you haven't fallen in love with Barcelona already?! Whether you are heading to these coffee shops to get wifi, get a decent cup of the black stuff or just to do some serious people watching, I'm pretty certain these cafes will have what you are looking for! What coffee shops am I missing that I have to visit next time? Let me know in the comments.
Happy coffee sipping!
Article sponsored by Avis.
---
You will also like