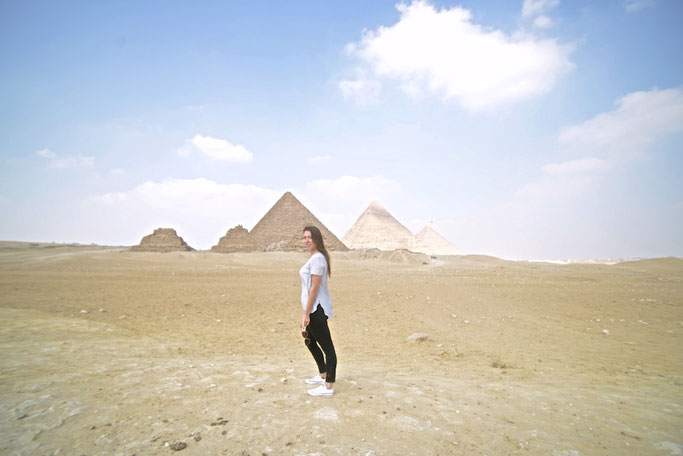 I didn't book a tour to the pyramids, my Egyptian friends took me in their car. I knew I was already in for a better experience doing it like this, and when we entered I just presumed we'd gone the back way - a secret way that only the locals knew - after all, my friends had lived here all their lives. I couldn't help but feel a little smug that I'd managed to see the pyramids with no one else around and desperately tried to snap as many photos as I could until the obligatory tour buses turned up and ruined my zen. 
The tour buses never turned up. The people never turned up. And, it turns out we didn't go the back way... the pyramids really were empty that day, the tourists just aren't coming to Egypt anymore. Maybe they (you?) think it's dangerous, and I think I've shown you I am a female travelling around Egypt alone and I am ok, so what is it? Here's what you are missing by not visiting Egypt:
The Red Sea
I've been a scuba diver for nearly 10 years now, and I can honestly say the best diving in the world is here in the Red Sea. The underwater world is beaming with life; corals are bursting with colour, animals dance their way through the ocean, and the water is 
The History
If you're anything like me you spent your history lessons in primary school obsessing over ancient Egypt. Honestly, I think it's the only thing I remember learning at primary school. And then all of a sudden you are 20 years older and you are STANDING in the history you so intently listened about. It is nothing less than mind-blowing. Nothing will prepare you for what your eyes will see. It is beauty at its finest, and I guarantee you visiting places like Luxor or Aswan will be a trip of a lifetime. There is nowhere else in the world you can see such spectacular historic sites.
The Desert
The Sinai desert, oh the Sinai desert, one of the purest spaces on our planet. I dare you to go there and not fall in love. I dare you to go there and not feel humble, and somewhat tiny in comparison to it's greatness. Spreading all the way from Sharm el Sheik, down to my beloved Dahab and over to Nuweiba and Taba, it reaches right to the end of the country. Its vast space will capture you; drink tea with the bedouins, hire a quad bike and eat sand. literally. Go wild in the desert, there's no one watching but the stars!
And of course, the Pyramids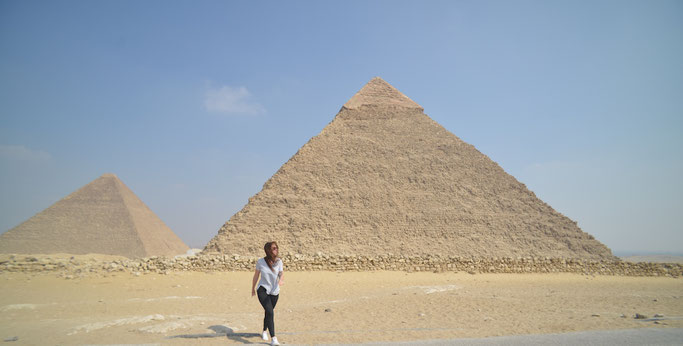 So why was there no one there that day at the pyramids. Tourism is down, sure, but you have to ask yourself WHY?! Should you really listen to all the negativity in the media about a country that has so much beauty? Should you really be scared to visit a place where millions call home and live a happy life on a daily basis? Shouldn't you - MAYBE - just maybe listen to what I have to say about Egypt? A place I've called home for 4 months, a place I've extensively travelled without a worry? 
If nothing else, come to Egypt to see the pyramids with no one around. I guarantee that won't last long. 
Isn't it time you gave Egypt a chance?
---
You will also like