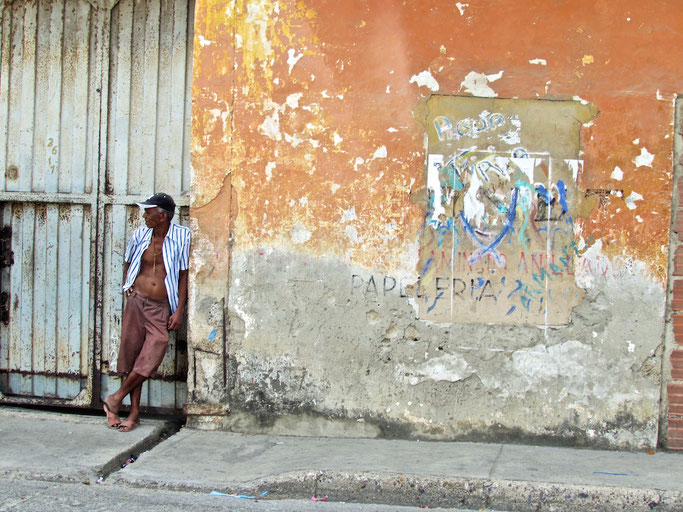 Who knew how much people loved having a nosy at what you spent while you traveled hey? My last post 'How much money do you need to travel South America for 6 months' has proven to be one of the most popular that I have written. Aren't we all such inquisitive creatures? From that, I have now decided not only to write another post, but to actually start a new series on 'How much do I need to travel...'
In this series, I will be letting you into the real price of travel from me and fellow travel bloggers, to help inform and prepare for your next trip.The latest post in this series is by Harriet, from Hats Off. After spending 5 months in Colombia, learning Spanish and starting her journey as a digital nomad, she's our Colombia expert.
Welcome to Colombia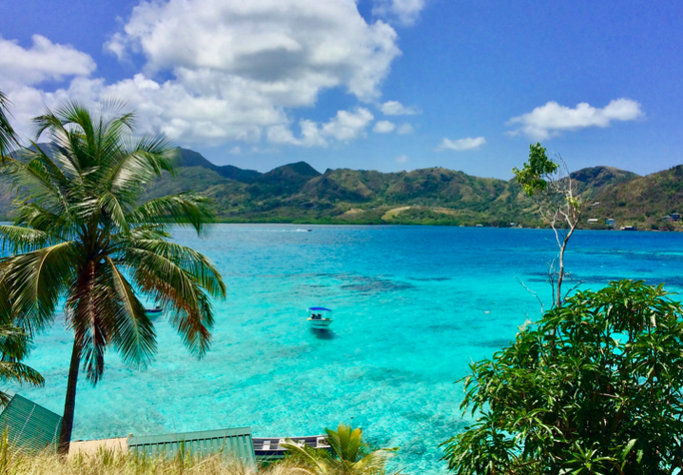 Colombia is such an incredible country that's massively on the rise. With the recent peace treaty and improving political status, it's becoming a hot tourist destination. Full of the best beaches, colourful street art, National Parks and jungles, cosmopolitan cities, crazy salsa, the best coffee in the world, and some of the kindest (and beautiful!) people I've ever met… Plus it's just so cheap (compared to most other countries I've been to) so you'd be bonkers not to make the most of it, while it's still a diamond in the rough.
There's so much to see and do, that I'd recommend spending at least a month there. Here's a suggested itinerary with an idea of how much you'd spend in a month:Medellin > Salento > Cali > Cartagena > Santa Marta >  Bogota > San Andres
Getting around
Traveling internally is generally pretty easy and inexpensive, with loads of airports and buses. Flights are usually similar prices to buses - sometimes even cheaper - so I'd always recommend flying if you can. It tends to be a bit safer than long night bus journeys on windy roads, plus you'll have more time to explore everywhere.
Prices of journeys totally depend on the distance & dates, but here are a few rough examples:
Medellin to Salento:
Bus (8 hours) $12-15
Flight (45 mins) $40-100
Salento to Cali:
Bus (6 hours) $16
Cali to Cartagena: 
Flight (1.5 hours) $31+ (prices vary hugely, so try to book in advance)
Bus (27 hours!) $45+
Cartagena to Santa Marta: 
Bus (4 hours) $8-10
Santa Marta to Bogota:
Flight (1.5 hour) $21+
Bus (19 hours) $29+
And if you can get a good deal on flights to San Andres, it's definitely worth going to end the trip in the paradise of the Pacific sea. They are a group of Colombian islands, located closer to Nicaragua and Jamaica, with the bluest seas I've ever seen. Return flights from Bogota start at $60.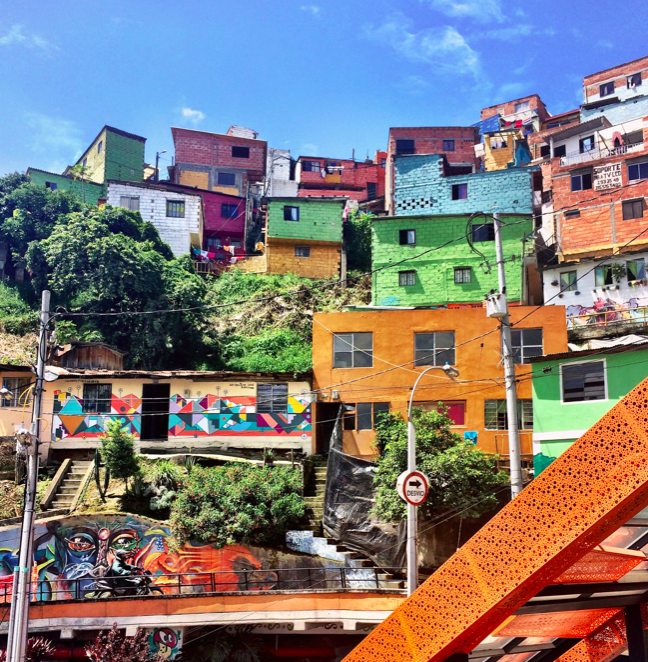 Accommodation
Food and Drink
Colombia's not really known for it's food but it's full of so many weird but wonderful delicacies, specific to each area. Food in supermarkets is pretty cheap, and for lunch there's often a menu of the day that can cost roughly $2, which includes a juice, starter, main course of meat or fish, and pud. 
And there's so much street food around (but make sure it's clean to avoid any dodgy tummys).
Here are a few examples of Colombian foods with rough costs
Arepa de huevos  
An egg in a deep fried corn style patty (Cartagena) <$1
Water
(I learnt this the wrong way - tap water is NOT drinkable on the coast!) $1
Bandeja paisa 
Chicharron (pork rind), chorizo, ground meet, black pudding, rice, beans, black pud, egg, avocado (Medellin) $2+
Lechona 
Whole roast pig stuffed with veg and slow cooked for 10 hours (Bogota) $2+
Exotic fruit
Curuba, lulo, guyaba, guanaba, mamoncillio etccc (everywhere!) - price varies on quantity but it's not expensive
Chocolate con queso 
Yes, this really is hot chocolate with cheese IN it aka the Colombian version of hot choc with marshmallows. (Medellin) $1+
Aguadiente 
The Colombian equivalent of sambuca - is everywhere (not to everyone's taste!) $5
And beers are around $1.
FOOD & DRINK PER DAY: $8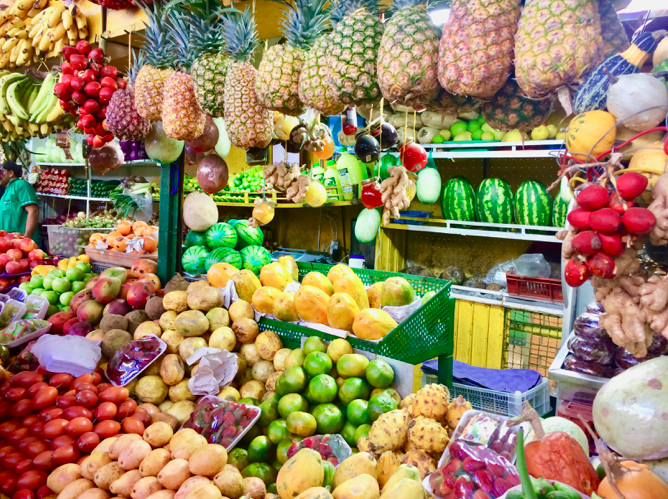 The fun stuff
The list is endless! There is so much variety in each area in Colombia, with so much different stuff to do. Here's some starters for ten…
Medellin
The Real City walking tour was my favourite thing to do in the city - free but it's good to tip
Take the famous gondola: $1.50
Paintball round Pablo Escobar's house in Guatape $55
Paragliding $40+ 
Day trip to El Penol & Guatape $25
Salento
See the world's tallest palm trees in Cócora Valley: $2
Cali 
Salsa in Zaperoco club - free entry
Cartagena 
Playa Blanca beach: $20
Santa Marta 
Tayrona National Park: $12 entry
Bogota
Play tejo - Colombia's national sport - $2
Museo del oro (gold museum) - free on Sunday
Graffiti tour - free
COST FOR THE FUN STUFF - this totally depends on how much you want to splash out but with all the free stuff available, it doesn't have to be expensive. 
That's a cost per week of just $150 and you'll be so rich in culture, you'll be salsa-ing all over the shop. It's honestly the most incredible place I've ever been to and already can't wait to go back.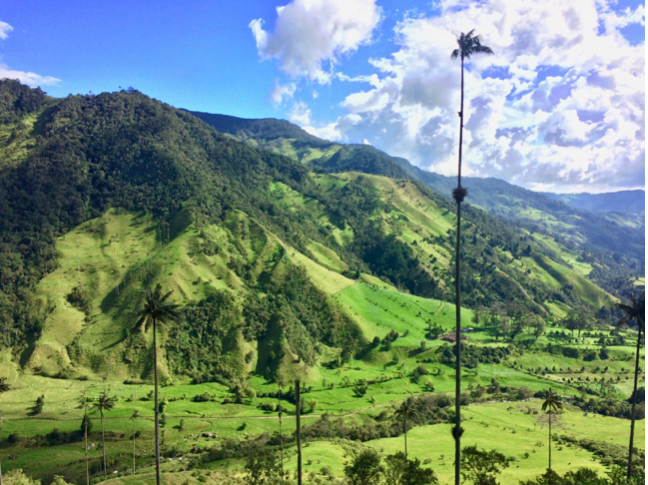 Total you need per week  $150
---
Colombia essentials
---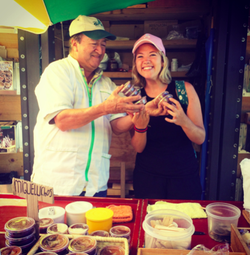 About the author
Hats is a fellow British traveler, who left her 9-5 London job, to travel Latin America & learn Spanish. She's recently found the digital nomad life, and has set up her own blog Hats Off while working online.
---
Become an English teacher in Colombia - get your TEFL below