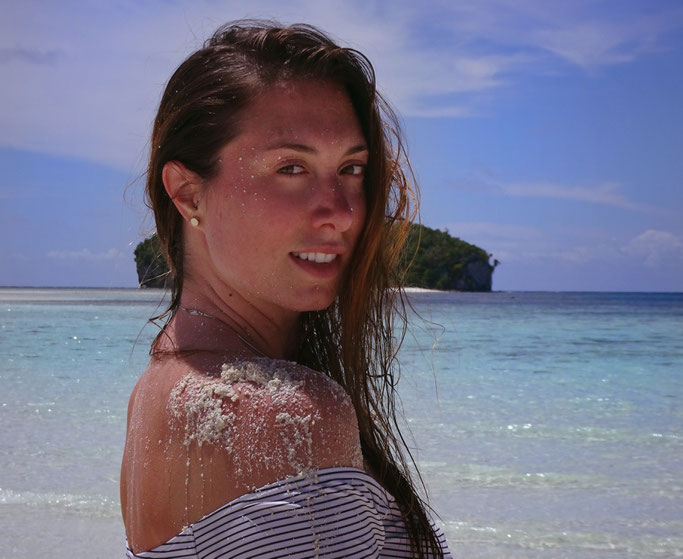 I was supposed to be in the Maldives right now. On an all expenses paid luxury trip to paradise to talk at a travel writers conference. I remember first getting that email; I was sitting with a friend in Amsterdam eating as much free cheese as we could and sipping on coffee after walking around the canals all afternoon.  I'll admit it; it felt amazing to know someone had considered I was an expert in the field of travel blogging that they would fly me across the world for others to listen to me speak. I guess it was time to pat myself on the back and allow myself, just for a few minutes, to recognise that achievement. 3 years of hard work had gone into this blog, and now it was paying off.
But instead, I'm sitting in a $20 a night guest house on the island of Gili Trawangan, Indonesia, drinking BAD coffee, with salty hair, sun-kissed skin an impending dusty walk through the island with my heavy bags, to hop on a public boat with no air conditioning.
I'm back to where it all began. And I wouldn't have it any other way.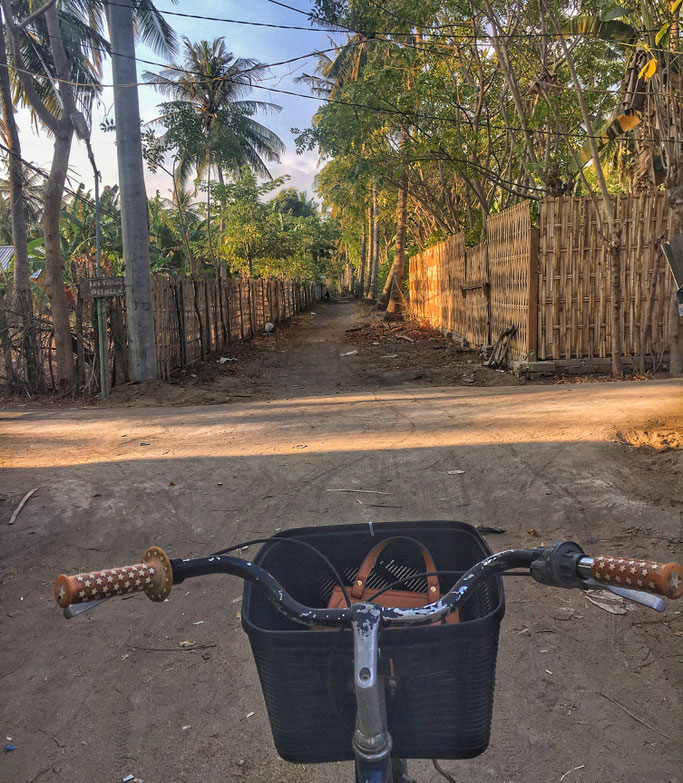 Yes, I really did turn down the free trip to Maldives, to pay my own way through Indonesia, and on first glance you may think I'm mad. But it's time for a personal post, and a reflection that leads not to the destination but the journey.
First things first, the conference organisers were very unreliable. When I first agreed to attend and fly over they said I would be getting my flight tickets very soon. Those flight tickets still didn't appear 5 days before the conference was about to start, after I had re-arranged plans, and was effectively waiting around for their confirmation. I had just arrived on the island of Gili T where I would stay for a few days and then fly onto the Maldives. 
6 years ago, almost to the date, I arrived on these islands with nothing more than a backpack and a shattered heart. My mother had just passed away a few months before, and the only thing that seemed like it could help with that was to escape where she once stood. I was completely broken, young, and had no motivation to become anything else other than to feel somewhat alive again. Through $3 hostels, countless Bingtangs, hammocks and the ocean my heart found a way to keep going yet Gili Islands left little effect on me back then - or so I thought.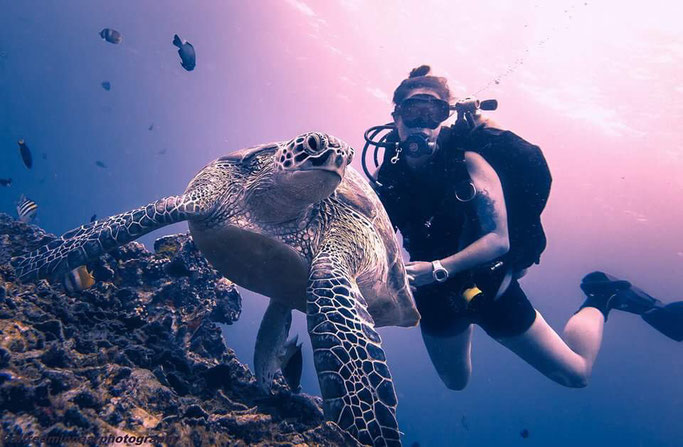 Rolling up to these shores all those years later - a place I never considered coming back to - no longer holding that hand-me-down backpack, no longer without cash in my pockets, and with the fullest of hearts may just be one of the most poignant moments of those dear 6 years. I was the most alive I'd ever been, and I had one single thing to thank for that. My desire to travel.
I hired myself a bike, for $3 a day, and rode it through the island at nights - an island that had no lights, and a lot of pot holes. I had to be so aware of my surrounding, not to fall, to go down the right path and not to crash into others riders journeys. Once I'd arrived at my destination, which was usually a restaurant I'd meet with people I'd only just met, we'd talk about our dreams, our aspirations, island gossip and where to get the cheapest beer. Not much had changed in the travelling community in 6 years, and I felt like I was at home. At home in a place I'd only just arrived.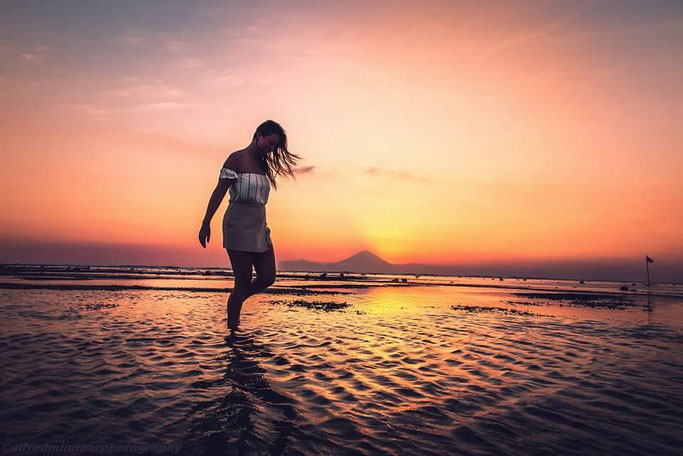 I could almost look over my shoulder and see the 22-year-old me right there. I could almost see the highlights of that one-year backpacking trip to South America that came soon after my first taste of Indonesia. The lowlights, I could see those too. That time I took a job on a boat in a country I had to Google to find out where it was when I first read it. The time I chucked it all in and got on that plane, to see that boy, that predictably didn't turn out to be my prince charming.
All those times I wondered where the hell I was going in life and when I was doubting every decision I made. I could see all those moments flutter by, as for the first time, probably since it all started, I actually allowed myself to reflect on the journey - not just the journey that took me from Alor, Komodo and scuba paradise Raja Ampat - the journey through each and every day for the last 6 years.
It was then I decided that while a free trip to the Maldives would have been amazing, this feeling I was having, of huge achievement, reflection and the most intense form of happiness was one of the most precious feelings I had ever had. I wanted to stay where it all started and be true not only to myself but true to the readers of this blog. The ones that probably saw my journey clearer than I ever did. 
It was a classic story of heart over head. And another lesson learned that the heart always wins.
Thank you to the organisers of the Maldives conference that gave me 10 x more than a free trip in a luxury resort could ever have given me. And while I thought the backpackers days were behind me, its clear to see, they will always be the concrete of my soul.  
---
---
You will also like
---