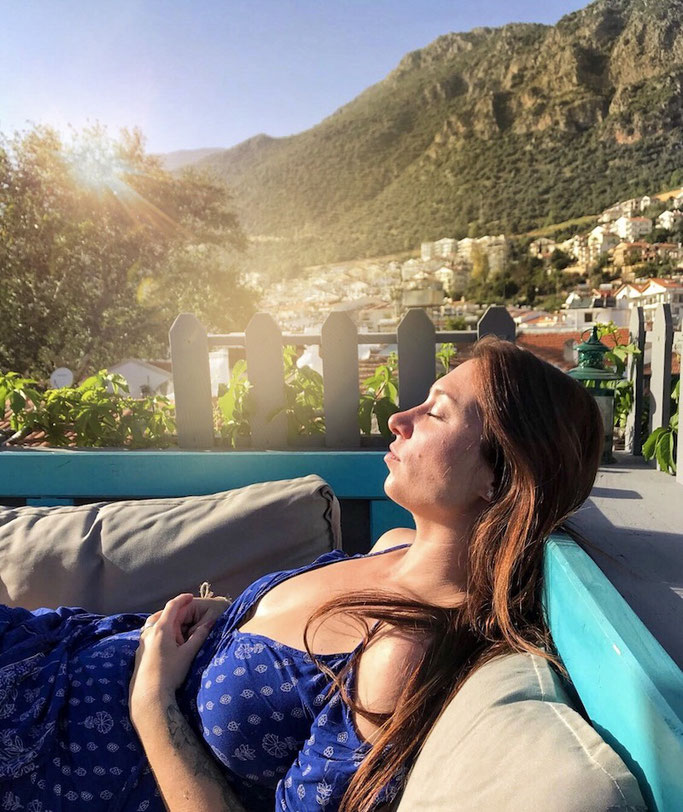 I never asked to be a millennial but I slipped into the role way too easy, so yes, I am a social media burnt out millennial. What a ridiculous world we have inflicted upon ourselves. For a brief moment there, I let social media dictate my life until I told the most unhealthy relationship I've ever had that I needed a break, and that it was YOU not me. Here's exactly why the most millennial problem I've ever had actually allowed me to reconnect to myself without connecting to anyone else. 
My Social Media Story
Let's quickly start this openly and honestly, let's not judge this 21st century 'problem', that yes, I know it completely self-inflicted and ridiculous, let us acknowledge that while YOU may not be experiencing it, you MAY do and others ARE. A problem is a problem, no matter how small or how ridiculous (even though this one is one of the most pathetic ones around). 
I started blogging in 2014, right on the cusp of where bloggers were successfully making a full time living on travelling and writing. I always say I was the last of the first that managed to make travel blogging their job. It's a different world now, even 4 years on. Social media wasn't as huge then as it is now, I didn't start a Facebook page for a year after I started my blog and didn't take much notice to Instagram for a year after that. It wasn't really until 2016 that my blog really got properly noticed, and when I say blog, what I really mean is that my social media led people to my blog. I'd built up my Facebook page to what is now 54,000 followers. 
People were coming to the blog more, but mainly they were interacting more on social media. Naturally social media became more of my focus, finding ways to build up a page and a community. In mid-2016 came the idea of Girls that Scuba. Now, that's a whole different story; a social media success which takes every moment of my free time - on social media. My passion has come alive and connected thousands of women around the world and within one small year took the title of the largest female dive community in the world (yeah, we kind kick-ass).
I now run 3 Facebook pages, 8 Facebook groups, 5 Instagrams, 2 Twitter, Pinterest, plus profiles on other platforms (I'd link them all, but just no). Alongside 3 websites. Social media has my full attention, and I'm totally ok with it! 
But, there is only so much social media you can take. "Connecting" with the digital world can quickly mean disconnecting with the real world. The pressure to create content daily, inspire and encourage, keep up with comments, requests, messages and aimlessly scrolling can take its toll. I quickly realised to perform at my best I had to quit it ALL for one week. No Facebook, no Instagram, no digital world.
This is my Instagram and I now, genuinely, don't care if you follow it or not. I only care if I can positively influence you.
How to take a digital detox step by step
Let's not be idiots, you know how to to take a digital detox. Just stop looking on social media. But actually you won't do that will you. So here are some super patronising steps you can follow.
The first step is REALISING that you need a break.
Some signs are:
Are you getting easily offended by what people are saying on social media?
Are you spending more time on your phone than off it?
Are you allowing other people to determine how you run your social media?
Are you uploading just for the sake of uploading? 
Have you lost interest in what you upload?
Have you forgotten why you originally started your channel?
Next is planning your detox
Book a week off and make sure your work commitments are free that week. 
Leave your laptop at home.
This is imperative.
Delete social media apps from your phone
Switch off and detox
Well done you, you are now a fully fledge millennial in rehab.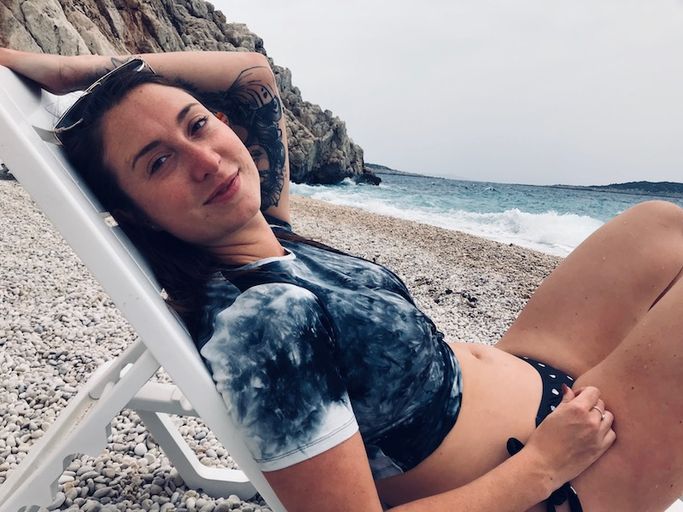 What I learnt
I realise I got swept into trying to please others before myself. Posting every day as I thought that's what others wanted. I learnt that I should only post when I feel inspired and want to share something.
That I actually didn't care how many followers I had (yup, I said it), but rather how many people I could influence to follow their travel dreams.
I learnt to connect with why I started and re-light the burning passion inside of me for travelling. 
Books are SO much more interesting than social media. So much more interesting.
A lot of creators create for creating sake, not from passion. I promised myself I would only create what I thought deserved creating, and that would show my passion in the best way.
Not to compare myself to other influencers that are posting constantly. This was one of the big ones, I thought that those influencers that were constantly travelling and sharing were the successful ones. But I quickly realised on my digital detox how much work social media is, so how much are they working on themselves or on things that actually matter. Love, health, friendship, passion, creation, and building something is so much more important to me.
My new relationship with social media
So are we breaking up? Hell no. I love showing you guys what I'm getting up to! I'm genuinely so excited to share with you my location for my digital detox and what and absolutely breath-taking place Kas in Turkey is. I'll continue to show you the world through my eyes but on my own terms. It won't be every day - I'm busy building a business and a brand over at Girls that Scuba, and that's definitely something that's more important than sharing a photo of me "working hard from my laptop on a beach" who REALLY wants to see that anymore?
I'm committing to showing you guys what really matters, beautiful country, amazing dive locations and things that make a difference to the world. Have we spoken about my passion on making YOU plastic free? I'm also opening up more to the shitty side of social media, I'll be transparent, I'll tell you when I don't agree with influencers, when social media is lying and how we can all have a better relationship with it. Yes, I'm a blogger, but I'm a normal person too, and these bloggers who are posting curated pictures of themselves living 'their best life' are most likely completed chained to the social media life. I'm going to share more pictures of me being me, to show you you don't need to be someone else to follow your dreams.
When will you take a digital detox?
---
---
You will also like