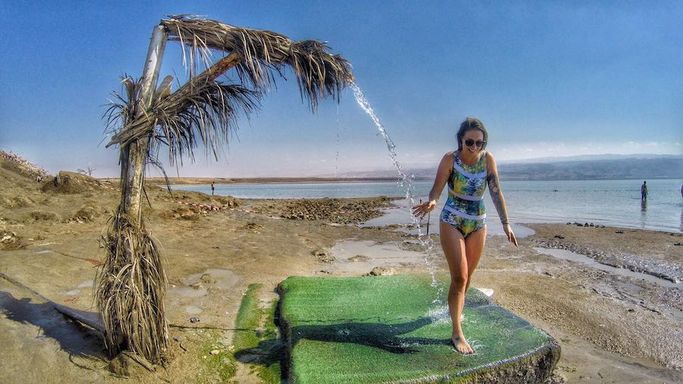 I've been travel blogging for 4 years now. It's been a crazy ride, and the industry has changed quite a bit, there's more travel blogs now than ever, and everyones jumping on the band wagon. But something that has become completely obvious is these travel bloggers spend more time filming and documenting their experience that they are not actually EXPERIENCING the moments themselves. I realised I was doing the exact same thing about a year ago, and immediately stopped. I traveled to countries and didn't share one photo, spent months in one place and never wrote about it and finally started experiencing travel the way it's suppose to be...by travelling not like a travel blogger.
Travel like cameras never existed
I wrote 19 articles in 2017, compared to around 100 the year before. Yet, 2017 was my most successful year yet, I earned more money with the blog than I ever had, and was earning more than a full-time 9-5 job. While travelling the world. I had the life of the travel blogger, but without the stress of constantly creating, deadlines, and posting on social media just for the sake of posting on social media. The content I did produce took me more time, with more effort, and guess what? It worked out. My first ever "informational" video I ever made about a country got 1.5 MILLION views and counting. I spent 4 months in Egypt - the country the video was on - before I made it. I really EXPERIENCED Egypt, and I'm guessing that showed. Through that video came many more job offers and opportunities and my new way of travelling paid off.
Lesson: To be successful you don't have to prove you are just that.
Make a connection that goes beyond wifi
I felt more relaxed than ever and felt like I was constantly learning and exploring in a completely different way. I no longer felt the pressure to create for the sake of creating and wrote only when I felt inspired and shared photos only when I wanted to share.
And yes, I still shared a lot, but there's so much you guys didn't see, so much you don't know. They are my memories.
Lesson: Base your success on how your creations have enriched your life and how you feel when you create it
You can still be a travel blogger without travelling like one
There will be travel bloggers reading this, aspiring travel bloggers. You can STILL BE a travel blogger without travelling like one. You can still create; your finest work, by travelling slow and fully. Without trying to be like everyone else and mass creating content in hope a piece of it may go viral.
This is my first article in 2018 - I wrote it because I felt inspired to encourage others to travel with their eyes open, not their camera lenses. I don't know when I'll next write an article; but you'll damn-well know that I wrote it because I felt so strongly and passionately about the subject.
Lesson: Never compare yourself to other creators.
So, if you really want to travel, don't travel like a travel blogger. Use your eyes before you use your camera, create a connection that goes beyond wifi and record memories with your head and your heart.
What are you doing still reading this, turn of your Wifi and explore something new without the pressure of having to share it. You have one life, don't waste it sharing on social media.
---
---
You will also like
---