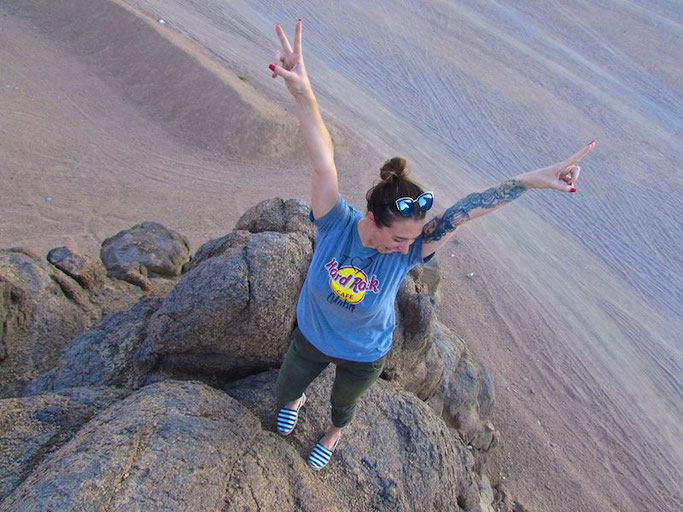 With its impressive and unique ancient sites, the powerful Red Sea, and it's lively and genuine people, Egypt is calling all globetrotters. There are many reasons you will love Egypt and will want to return time and time again. To enter Egypt, travelers are required to have a valid visa.
You will need to complete an online Egypt visa form with your personal details and passport information. Once your visa for Egypt has been approved you will be ready to put on your explorer hat and dive into one of the most fascinating countries you could ever go to. 
Egypt is a vibrant country that has much to offer to any curious soul. Find out why you will love Egypt just below. 
Its hypnotic Ancient History & Sites
For nearly 30 centuries, Egypt was the dominant civilization in the Mediterranean. Its legacy can be felt in the ancient and historic buildings. Though Egypt's most famous ancient site is the Giza Pyramids, the country is home to dozens of sites that are worth your time. 
You can visit the Valley of the Kings in Luxor, where the tomb of Tutankhamun was discovered. Or head to Abu Simbel, the site of two temples built by the Egyptian king Ramses II, set in the south of the country. Most sites aren't crowded and you can explore at your own pace. 
Find precious gifts in the Khan Al-Khalili
If you're a shopaholic, you might want to stay away from the Khan Al-Khalili, one of the Middle East's largest bazaars. Here, your negotiation skills will be put to the test. You can bargain with the local merchants to get the best price. The bazaar is home to hundreds of shops that sell local artifacts, clothes, and much more. Find it in the historic center of Islamic Cairo. 
Soak up the sun in Marsa Alam
Located on the western shore of the Red Sea, this small resort is a perfect place to relax, soak up the sun, and recharge your energy. The most famous beach here is Abu Dabab beach and you can also go snorkeling or diving, turtles are the most common animal in sight. In the summer be prepared to face strong heat as temperatures rise to up to 45 degrees celsius. Another great spot for diving is Sharm El-Sheikh, also set by the Red Sea and the world's leading scuba-diving destination. Read more about scuba diving in Sharm el-Sheikh here.
Warm and kind people
Representation of people in the media isn't always truthful. Egyptians are genuine people who welcome foreign visitors. Tourism is an essential source of income in Egypt and its people value the importance of this. People in the tourism industry are particularly helpful and kind. To deepen your knowledge about the country from a local expert it's advised to hire a guide who will teach your the true history of Egypt. 
Try SandBoarding
Sport fanatics should definitely give sandboarding a go, similar to snowboarding but slightly safer. The sport takes place on sand dunes where you can spend the entire day riding the sand. After a day of sandboarding visitors should consider camping in the desert to enjoy hot tea under a sky full of stars. 
There you have it, five reasons why you will love Egypt. Though, there are many other reasons why this country will win you over. Don't be afraid to try local food and you can be certain that it is safe to travel to Egypt. Remember to apply through the online Egypt visa form to get your authorization to visit the country. 
---
---
You will also like
---