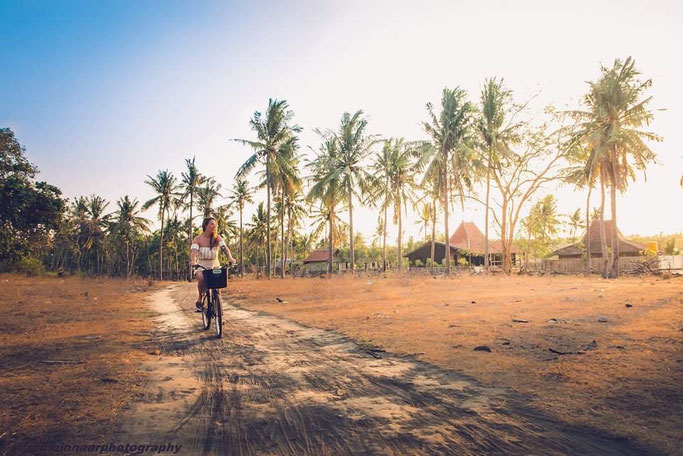 Gili Trawangan, or Gili T as it is known, is one of the most popular islands on any tourists route around Indonesia - and for a good reason. But you already know why you have to go to Gili T, let's concentrate on what to do when you are there, where to stay, and most importantly; who to scuba dive with!
Where to stay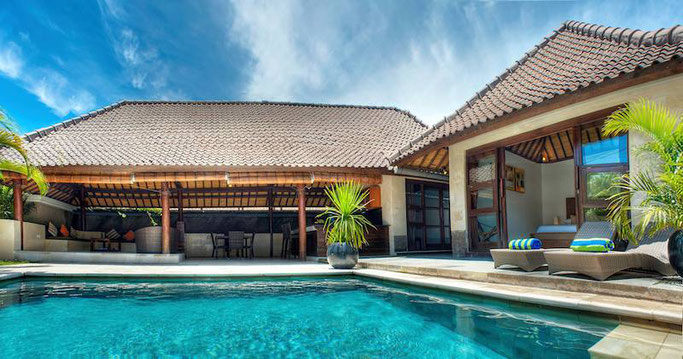 There's a ton of accommodation options on Gili T, from backpacker to luxury and everything in between! Now, after 7 years of travel, I am not a backpacker any more I like to go more for the mid-range options (which can still be only $20 a night) and even luxury options now and then. This recent visit to Gili T was my third visit and this time I stayed in some amazing places!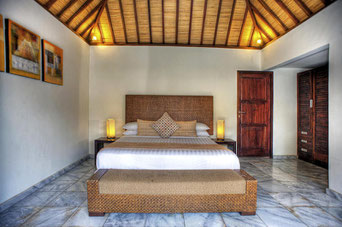 When on Gili why not go all out and get yourself a private villa? These EPIC villas are one-of-a-kind on the island and simply have to be stayed in to be believed. A friend and I spent 4 blissful nights in this 2-bedroom villa with private pool and hosting a few late night parties to show off! Click on the link to book!
---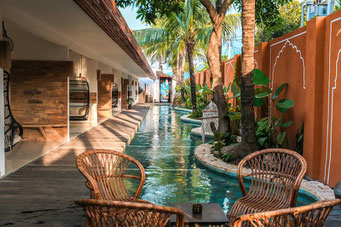 Our private-villa lifestyle had to end at some point and I went straight over to Pesona to continue the chilled out vibes in one of their rooms. Pesona has it all in one place, so you really never have to leave - and I hardly did. Boasting the best Indian restaurant on the island, an amazing spa and some cute rooms, I'd definitely recommend those who haven't got a villa budget to stay here.
---
Where to dive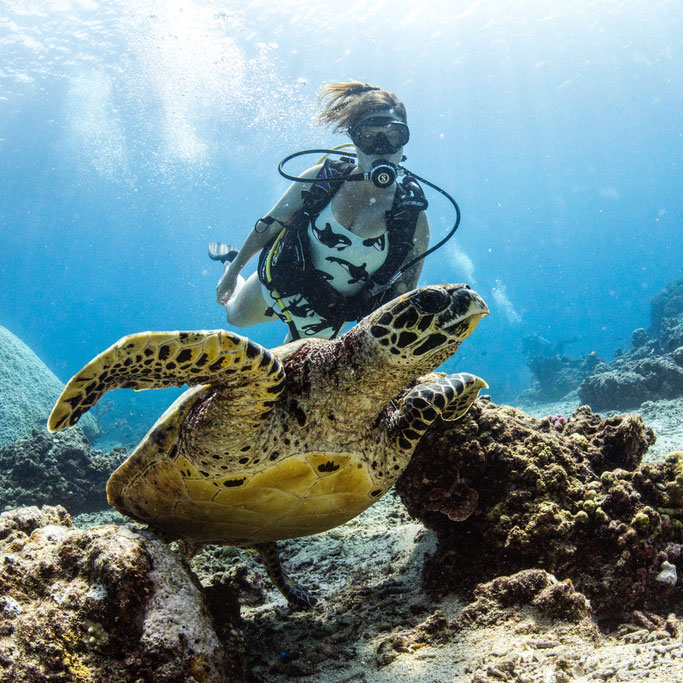 Ok, so this is an important one for me. I've dedicated my life to discovering scuba dive destinations around the world, and it's not by chance I keep coming back to Gili T. While it may not be the BEST scuba diving in the world, it certainly has its own charm - and the scuba community it holds is one of them. Gili T is easily one of the best - and cheapest - places in the world to learn to scuba dive and continue your scuba education. The people you will meet and learn with here are unlike any other place in the world. Some of the best scuba dive instructors call Gili Trawangan home due to its incredible sense of community. And after all, Girls that Scuba - my baby - is all about community, so Gili T feels like a 2nd scuba home. I've mentioned on Girls that Scuba the best dive sites on Gili T, so here I will just talk about the best dive centres. There's A LOT of dive centres now, and they keep to be continually growing, so it's important to search for personal recommendations, rather than just who comes up first on a Google search.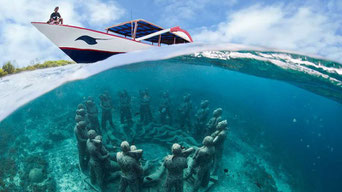 Manta have always been my go-to dive centre. Why? The staff have to come first; super friendly, attentive, knowledgable and driven. Each one of them loves there job, and it shows! What attracts most people to Manta Dive straight off is their huge open social area buzzing with excitement. Whether it be divers setting up for their dives, friends enjoying a beer after a dive, or new Open Water students laughing in the pool. The atmosphere at Manta is electric, and we dare you not to get sucked in! Once on the boat you needn't worry about much more than doing your safety checks and looking forward to your dive. Your gear is looked after, the instructors are constantly watching for mistakes and the captain is carefully navigating his boat to the dive site. It was here we attempted the Girls that Scuba Guinness World record of 48 women all scuba diving together. Manta our GTS biggest supports and the favour is most definitely returned!
---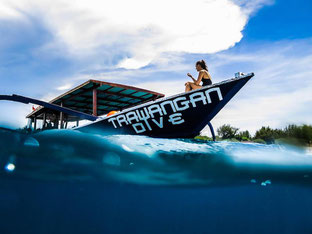 I found TDC on my latest visit as hadn't had the time to go down and dive with them before. Now, these guys are A LOT of fun! Here's where you want to be heading for a guaranteed good time, alongside some amazing scuba dive instructors and knowledgeable staff. TDC is home to Holly Macleod scuba dive instructor! Then there are some awesome technical instructors (Samuel Mason) if you are looking to go that bit further in your scuba journey! Girls that Scuba recently went over to try and new kind of diving with them - Rebreather diving - read all about that here.
Multi Award Winning Platinum PADI IDC Course Director - aka the main lady to teach you to become a
---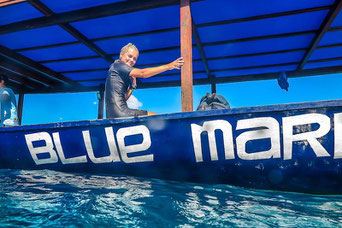 Blue Marlin is the largest dive company in Indonesia, with 5 locations around Indo! Most definitely the most talked about dive centre, always brimming with guests and courses going on almost 365 days a year! Their staff really do deserve a pay rise ;). Also home to Blue Marlin Tech, headed by one of the only female tech instructors in Asia, Theresia Gollner - here's the place you want to head if you want to become a Girl that Tech Dives's. Blue Marlin also held our first ever official GTS dive meet up too, where 17 GTS girls all dived together and celebrated with cocktails too! They definitely support the girl power!
---

---
Where to play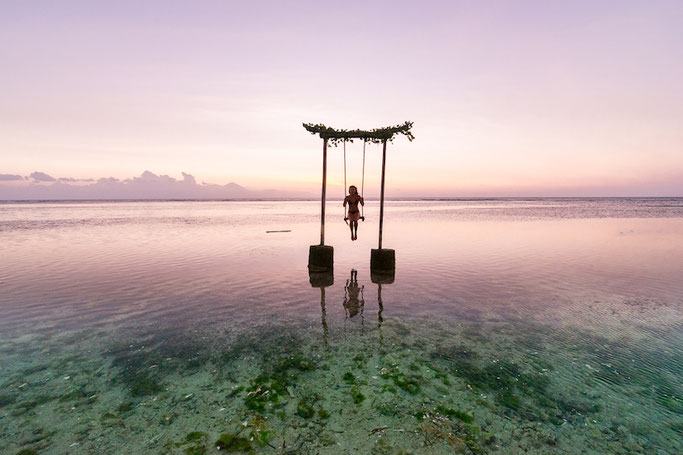 No trip to Gili T is complete without getting a little outrageous. Whether that be spoiling yourself in the spa, staying up late at the bar, or maybe, just maybe getting yourself a tattoo. Get wild in Gili T, you're only young once! Oh, also do some wholesome stuff too.
An active volcano on the island of Lombok, this renowned hike is not for the light hearted. As one trekking company describes it: "Start your trek from the village of Sembalun which if due east of Lombok trekking to explore the Mount Rinjani you will begin on a 1.150m ASL (above sea level) to the crater rim in Sembalun 2.639m, the summit will be in 3.726m, which is a 2 day and night trek. That is if you are a SKILLED hiker and with a good degree of health (longer if you are not). This also leads to the lake and the hots springs 2.000m. This hike is suitable for a novice with an EXCELLENT degree of health."
---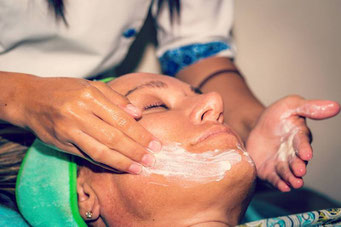 Spa time!
Gili T is massage heaven - you can't walk far without walking past a massage parlour, however, you're going to want to go to a professional spa rather than just ones on the street. My favourite by far is Azure Spa in Pesona Resort, who give the most amazing massages in a super cute and relaxing spa. 
---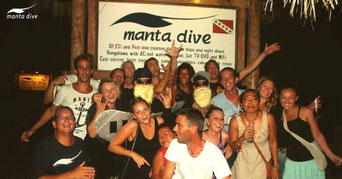 PARTY
Gili T is famous for it's parties - some coming to the island just for these. I'm not going to give you recommendations on where to go, because if you know how to party the party will come to you. But what I would say is if you see a dive centre promoting 'snorkel test' go over and see it for your own eyes - the party will be there!
---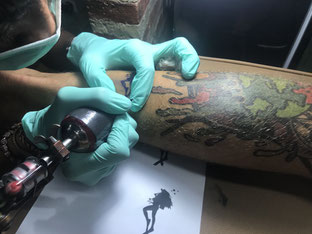 Get inked!
Every now and then you'll find 4 willing men that will get a tattoo of the Girls that Scuba logo on their legs in Gili T. Grab them and head to Black Fish Tattoo before they change their minds. End of story.
---
Gili T certainly left it's mark on me ;)
---
---
---
You will also like
---