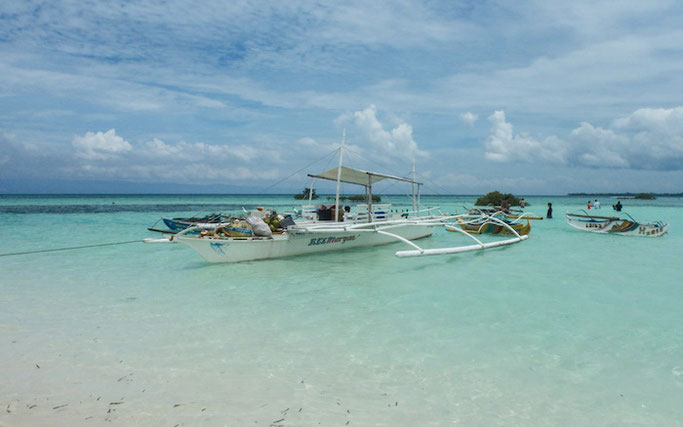 As with other countries in Southeast Asia, the cost of travel in the Philippines is considered to be quite low when compared to the cost of traveling to other parts of the world such as Europe. Southeast Asia is made up of several countries, all of which are subject to different travel expenses, and most of which can be experienced on both a restrictive as well as a lavish budget, depending on the type of traveling you go for.
Most islands in the Philippines will cater for different types of budgets, so finding (for example), highly-rated Palawan hotels to suit your budget, or a decent resort in Boracay is rarely a problem, and will not contribute excessively to your Philippines budget.
Although it's best to join tour groups for some activities, especially those involving island hopping, other activities such as visiting the Puerto Princesa Underground River can be done independently, thus making your trip even more affordable and possibly, more exciting!
Cost of Travel in The Philippines
We spent two months traveling in the Philippines which resulted in a total travel expense of €61.34/day (about $73) for two people. Our costs included every single expense we incurred during our time in the country, excluding flights in and out of the Philippines, but including all internal flights and all forms of transportation.
The Philippines was the first stop on our fifteen-month trip around Asia. We've now been travelling for nine months and can tell you that the cost of travel in the Philippines is just slightly higher than other Southeast Asian countries such as Malaysia and Indonesia, although travelling in Singapore is way more expensive.
Accommodation in The Philippines
Accommodation should be one of your first considerations when you're looking at the cost to travel in the Philippines. The country is home to a wide variety of accommodation options to suit all types of budget. During our stay, a double room with a private bathroom in a well-rated hostel or guesthouse cost an average of €21.36/day (about $25.40).
If you can afford to splurge, you'd have no problem finding more expensive luxury and boutique hotels in most tourist destinations throughout the country. If you're on an even tighter budget, shared accommodation options are widely available too.
You can normally book most accommodation upon arrival but during peak season, especially during Holy Week, it is highly recommended to book in advance since local tourism can be rather aggressive during this period, and it can be really difficult to find a room on the more popular islands.
---
---
Transportation in The Philippines
 Our second largest expense was transportation, on which we spent an average of €18.91/day (about $22.50) for two people. If you limit your trip to one or two of the major islands, this expense can be drastically reduced. We had a very full itinerary including trips to more hard to reach islands such as Sibuyan in the province of Romblon.
Taxis are a common means of transport in the Philippines, but we normally preferred using more local options such as tricycles and jeepneys which are way cheaper. We also rented a scooter on some of the islands which reduced our transportation costs and gave us the flexibility of choosing our own routes, stopping anywhere we wanted to.
Long-distance buses are a great way of traveling around the larger islands such as Luzon, where many tourist destinations, such as the towns of Banaue and Sagada, are serviced by comfortable overnight buses from Manila. These buses were our preferred choice of transport when available.
Because the Philippines is made up of over 7,000 islands, and our itinerary included quite a few of these, the most convenient way of traveling around was by airplane, which increased the transport cost by quite a bit, although it did diminish the hassle considerably.
Ferries between some of the islands are also available, but are usually not frequent, and the routes tend to be complicated with several stops. Having said that, we did use ferries to get to Sibuyan and found them to be rather efficient and very affordable.
Food in The Philippines
Since we love to eat so much, we normally spend a lot on food compared to other travelers! Street food is plentiful and widely available in the Philippines and is generally of good quality. You can also save some bucks if you dine at carinderias (local eateries) which is where the locals go. The food is usually fresh and tasty although you might have some problems identifying it.
Mid-range and high-end restaurants are widely available, as are western fast-food chains, so you will have very little trouble finding food you are comfortable eating, if you are not a fan of the local fare. Fish and rice is a staple on the smaller islands, and is usually a fairly inexpensive meal which will not contribute significantly to the overall cost of travel in the Philippines.
Our food expenses added up to €12.39/day (about $14.75) for two people which was a little more than what we had been spending in other Southeast Asian countries, even though we rarely frequented restaurants. We mainly ate street food in the Philippines, which tends to be more expensive (and less tasty, although most Filipinos will disagree) than the street food in neighbouring countries like Malaysia.
Manila is not only the capital of the country, but also the capital of food in the Philippines, with a wide range of restaurants and markets catering to every palate. Although we struggled to find things and activities to do in Manila during our stay, we did enjoy sampling a wide variety of Filipino delicacies!
Connectivity in The Philippines
Wi-Fi in the Philippines was far too slow for our online requirements, so we did invest in lots of data during our two months of travels. This added up to an average of €1.83/day (about $2.18) for a connection on two phones as well as a Mi-Fi device (hotspot).
So, that's three devices with a constant connection for two months. There are two main companies supplying phone coverage and data in the Philippines (Globe and Smart) and the sim card with better coverage usually depends on area, which meant that we were usually carrying sim cards from both companies.
Data is available at different rates depending on the length of your plan. Both companies also offer an unlimited plan, which is not really unlimited at all, but was the best option in our case. Free Wi-Fi is available at most accommodation, and of course if Wi-Fi speeds are suitable for your requirements, it's by far the easiest and most affordable option. We doubt that the Philippines is on its way to becoming a digital nomad hub any time soon though!
Read also: "How to get internet wherever you travel"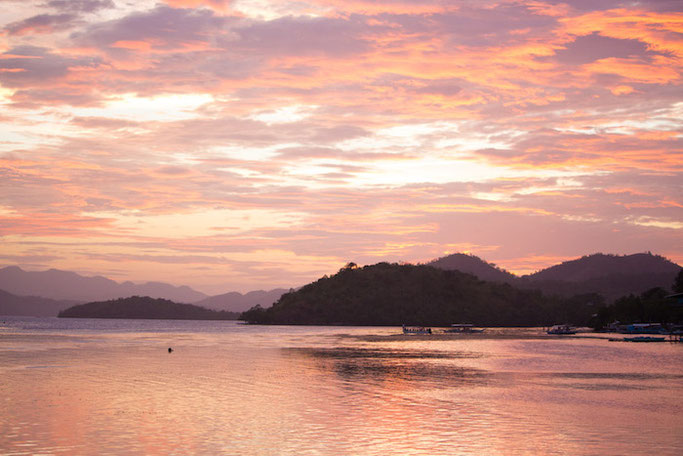 Scuba diving in the Philippines
Organized Tours and Trips
Tours and trips in the Philippines are not cheap when compared to those in some other Southeast Asian countries, but they are well worth the cost. Shared boat tours around El Nido and Coron usually cost around €24-€28  ($28.50–$33.30) per person depending on the tour, so depending on your budget, you'll be limited by how many tours you can take.
We strongly believe in not missing out on great experiences because of financial restrictions, but we tried to limit the number of excursions such as boat trips to 1-2 per location. If you have the budget for more, there are many diverse trips you can choose from, and so many wonderful islands you can visit, that even with an unlimited budget, there's always more to see. How about trying scuba diving in the Philippines?
The Philippines is a wonderful destination and with such a vast array of diverse islands and so much to see and do, you will be spoilt for choice when you start planning your trip. Traveling within the country is very affordable as is food and accommodation, so whether you're a backpacker or a luxury traveler, you will be sure to have a wonderful experience!
---
---

Guest Post Author
Hailing from the tiny island of Malta, Michelle is a maniacal travel planner. A pharmacist with a passion for travel, Michelle has traded her full-time job for an indefinite trip around the world with her partner in crime, Nikki, with whom she has also co-founded the travel blog Cheeky Passports. They have travelled to over 60 countries on 5 continents.
---
You will also like
---
Work as an English teacher in the Philippines

---