Dorset in the UK, has some of the best walks in England! You just need to know where to go! As the 2020 COVID-19 pandemic has restricted international travel there's no time like now to explore my own backyard, and I'm so excited to share with you all the best walks and places to go in Devon and Dorset. Staring off with a walk from one town to another in Dorset; Seaton to Lyme Regis
Read also: Devon walks: Branscombe to Beer
Where is Seaton and Lyme Regis?
Lyme Regis and Seaton are both small towns in Dorset near the Devon border, both offering  sandy beaches, fabulous coastal walks, independant shopping and more! Seaton is a seaside town, larger but much quieter than Lyme Regis, they are both amazing places to visit when travelling the UK.
South West Coast Path: Seaton to Lyme Regis via the Undercliff walk
This fun and interesting walk explores Exmouth to Lyme Regis undercliff - an almost jungle like area of overgrown vegetation. There is only a costal view at the beginning and the end, and most of the time you will be looking down to make sure you keep your step. So be aware it can be slipperly when wet and it does take some concentration. Plus there's a lot of stairs! But it is a great walk and recommenced to anyone without a time limit and a good level of fitness.
The entire walk is on the South West Coast Path. It starts on Seaton's seafront promenade, and detours inland, then uphill through a golf course (walkler friendly cafe) before returning to the cliff top with good views. After a short cliff top walk, you descend down into the undercliff. (1.5 miles).
Read also: Valley of the Rocks walk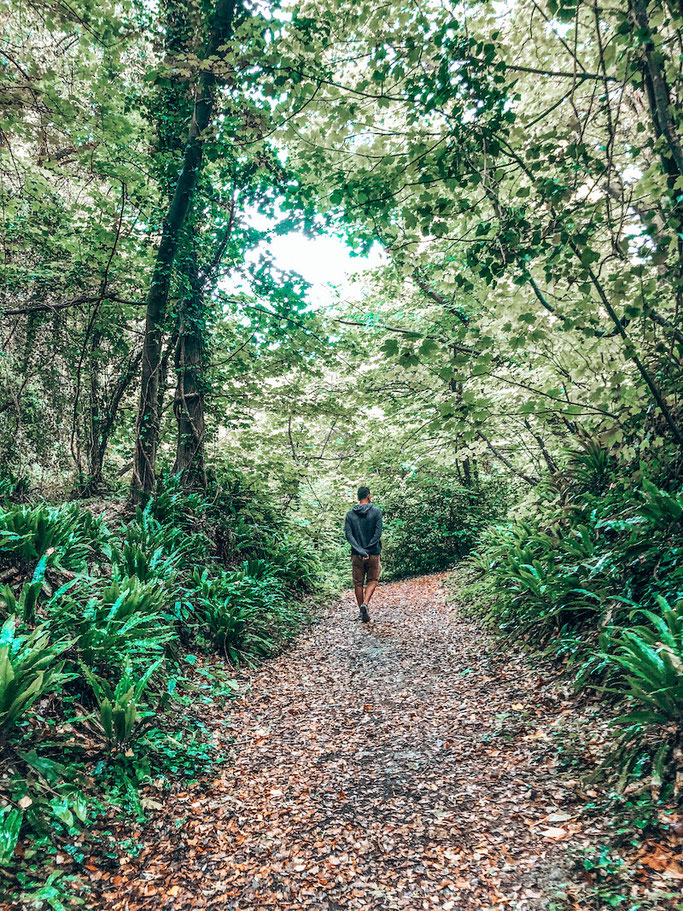 What you will see on the undercliff walk from Seaton to Lyme Regis
Seaton to Lyme Regis Walk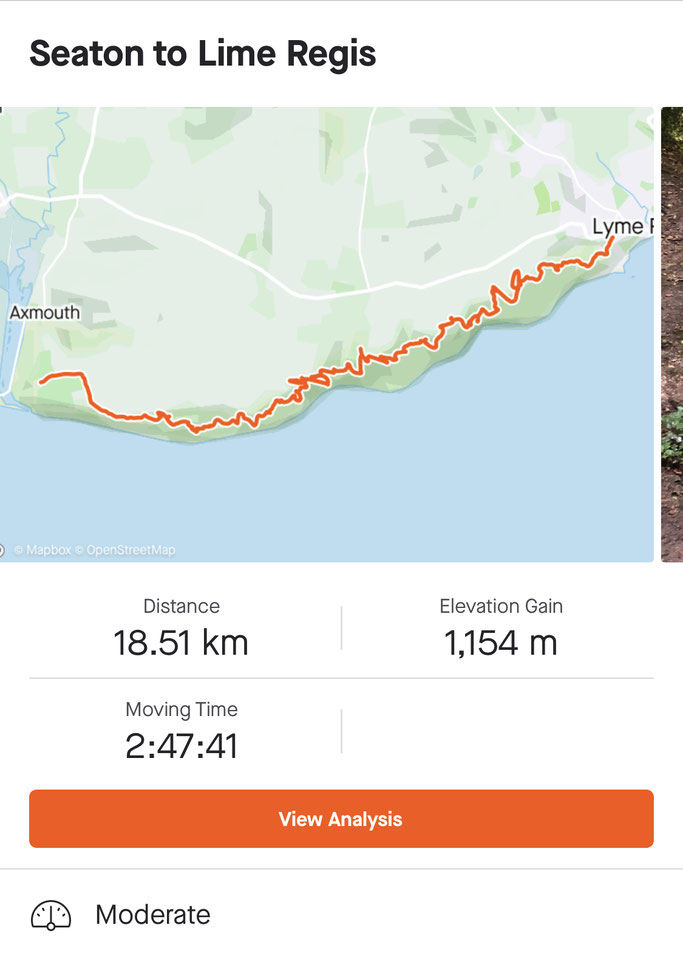 Start: Seaton Golf course
End: Lyme Regis Holmbush Car Park 
Length: 18km
Time: 2hr 50
NOTE: Unless you want to walk the 18km back you will start and end in a different place so need to arrange transport
An amazing walk and sceneary! Definitely one of the best things to do when in Devon!
---
---